Ramadan: How to Send Gifts to Workers at Dubai Labor Camps
You Could Make a Dubai Labor Camp Resident's Day For as Little as AED20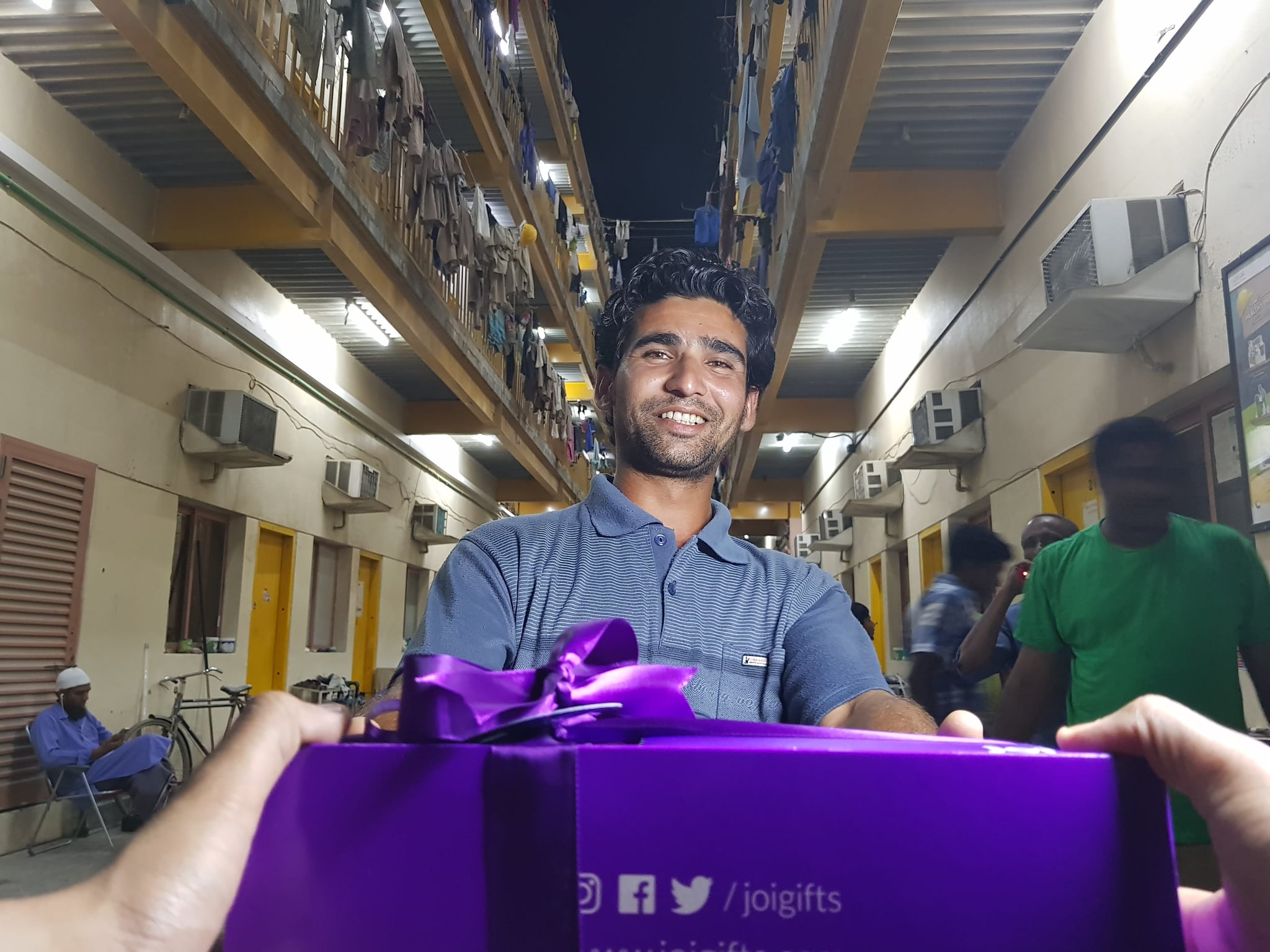 If you learned one thing from Nokia's recent video about helping workers in Dubai, it's how much doing something relatively small to help others really makes a difference. So, this idea is just the cherry on top for those who want to give others in their community yet another reason to smile this Ramadan.
joi Gifts has come up a great idea to show those staying in UAE labor camps that we appreciate their hard work. Teaming up with Pink Mango Project, you can now send the men who are staying away from their families abroad for long periods of time, presents that cost as little as AED20 each.
Whether you're sending Arabic sweets or cupcakes, each delivery is photographed so you won't miss out on seeing the happy recipient's face. If you're feeling especially festive, you also have the option of a singing telegram or recording a video message.
Do something good, today!
Image Source: joigifts.com