Robots Assisting Teachers at Autism Schools in UAE
Robots Are Teaching Autistic Students in the UAE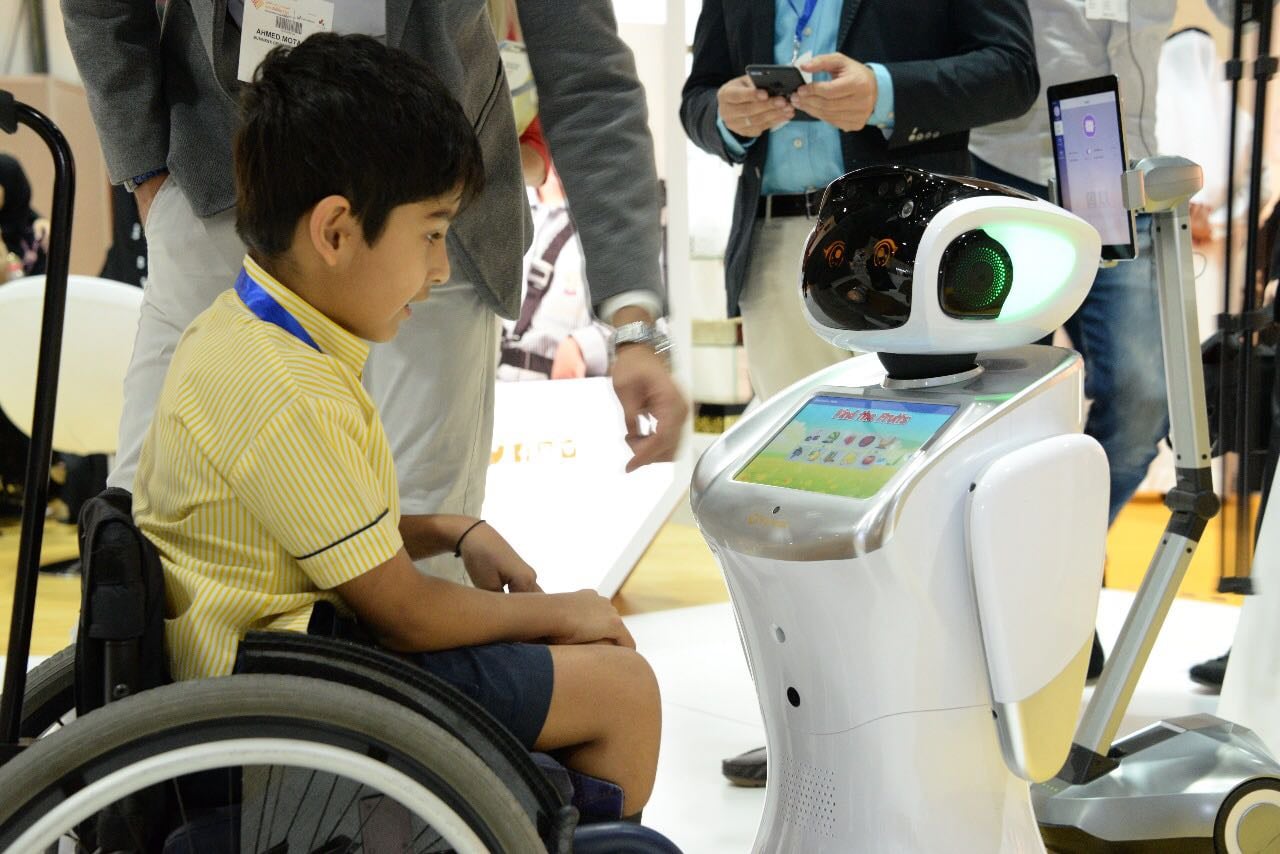 It seems like robots are taking over the region at the moment with one even obtaining a passport for Saudi Arabia and others entering the Dubai Police force. Now, robots could be teaching your children as the machines have become classroom assistants.
The Umm Al Quwain Autism Centre is using them after ATLAB deployed them a the recent Global Education Supplies and Solutions (GESS) event. But they're not the first, a Sharjah school used them in 2017 too.
Children are said to have loved the pilot scheme so an updated software version of the robots is now ready to go.
"Robotic teaching assistants are changing the way the kids are taught. It enables children to be more interactive when compared to a human teacher. It is even more true with an autistic child," Nilesh Korgaonkar, General Manager, ATLAB, said. "The Teach Assist now allows teachers to customize their lesson plans. Additional sensors allow it to distinguish humans in a more intelligent manner, and the face recognition software has received a significant boost compared to the previous version."
They even know how to teach little ones about coding. The future is officially here!