Rose Pads Reusable Sanitary Towels Launch in the Middle East
This Company Wants You To Save Money (and the Environment) Starting Your Next Period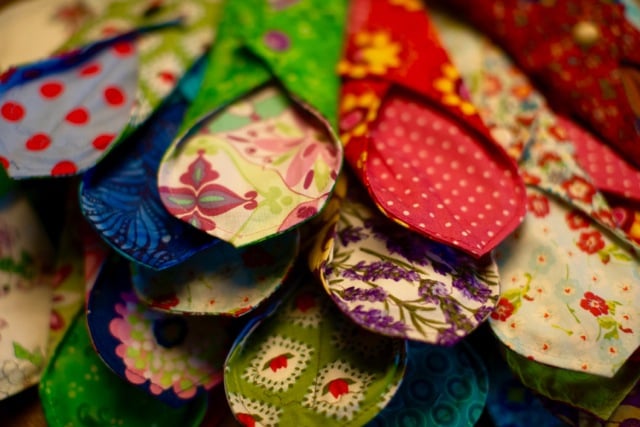 It sounds like something that only your grandmother's generation did but would you ever wear a reusable pad during your period? One company has launched Rose Pads, underwear cloths that are free from sticky glue, plastic and the chemicals that are found in the disposable kind.
Like the throw-away types, the WomanSpace version should only be worn for two to four hours, so it sounds totally hygienic. As soon as you've used it, women are advised to run cold water on it until it's clear or if you're out and about, fold into a small square and button up in a waterproof bag until you get home. At that point soaking in a jar with soap before putting it in the washing machine should do the cleaning the trick.
According to the website, unlike your usual laundry load you should not use fabric softener as it will make it reject moisture. You can even iron the Rose Pads. Women in the testimonials section of the site are reporting back how they find them more comfortable than the kind you can buy in regular stores due to being able to customize the size. Additionally, it's a big money saver in the long run.
It's thought that females buy 17,000 pads and towels in their lifetime, each one taking 500-800 years to biodegrade. Each pad costs about AED35 and they come in a range of designs, including cats, meow!
"Half the population experiences a period each month, and it is high time that this taboo is turned up on it's head, and women and girls are offered healthier more comfortable menstrual hygiene options, that are designed by women for women," WomanSpace founder Vanessa Woodthorpe-Wright says.
Would you switch to reusable menstrual pads? Check out the store if this floats your boat.