Saudia Airlines Introduces Free In-Flight WhatsApp Messages
This Middle East Airline Lets You WhatsApp For Free Throughout the Entire Flight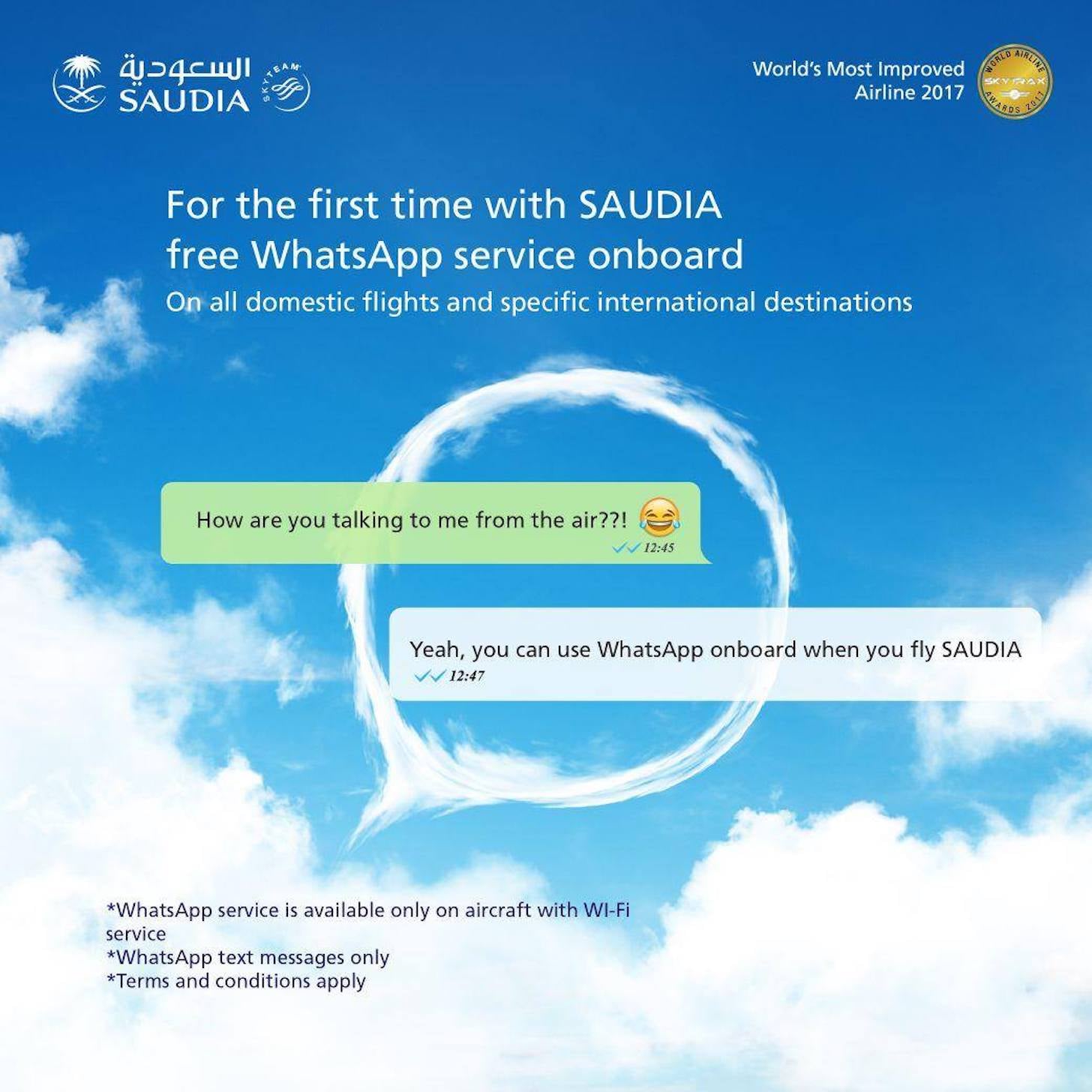 While it's nice to take advantage of flying to digitally disconnect, the truth is, on long flights disconnecting when you need – or want – to be in touch with family, friends or colleagues, is kind of a pain. Luckily, lots of airlines provide Wi-Fi services for a fee, including Saudia Airlines, the newest brand to get um … onboard.
But unlike other airlines, internet access won't cost you upwards of $10 or disconnect after a couple of short hours. On Saudia, passengers can send WhatsApp messages for free – for the duration of the flight, the airline announced on its Facebook page.
The free Wi-Fi will only be available for text messages, and on all domestic and select international flights that already have the service.
While it's admittedly nice to wear an airline eye mask and sleep for a few hours, or get engrossed in a movie you never got to watch (because #momlife), a check in via WhatsApp wouldn't go amiss. And the fact that it's totally free is just icing on the cake.
Image Source: Facebook user SaudiArabianAirlines