Secret Ikea Exits
2 Secret Ikea Exits You Don't Know About
You've entered Ikea with one intention, and yet, you can't seem to escape the dizzying maze of showrooms and the Ikea map is not helping. Where's the friggin' exit!? If getting trapped inside Ikea is one reason you avoid visits there, I reached out to a spokesperson to ask where the nearest, quickest exits are, and it turns out — they're not marked. What? Why? I can't tell you, because I don't know. But I can do is let you know of their existence. And if you want even more facts about Ikea (because who doesn't?), we've got you covered.
How to Exit the Store
If you decide at any point that you're ready to ditch your Ikea trip, you don't have to walk all the way through the store and exit through the checkout lines. In the Emeryville, CA. store for example, there is an exit right next to the elevator at the front of the store. Here's the catch: it's marked "Emergency Exit," however, it's not really. Tricky, scary, I know! According to the spokesperon, "real" emergency exits have a big box on the door (that's the alarm). If you're not sure if you can walk through the door, you can always ask an employee to help guide you to the nearest exit.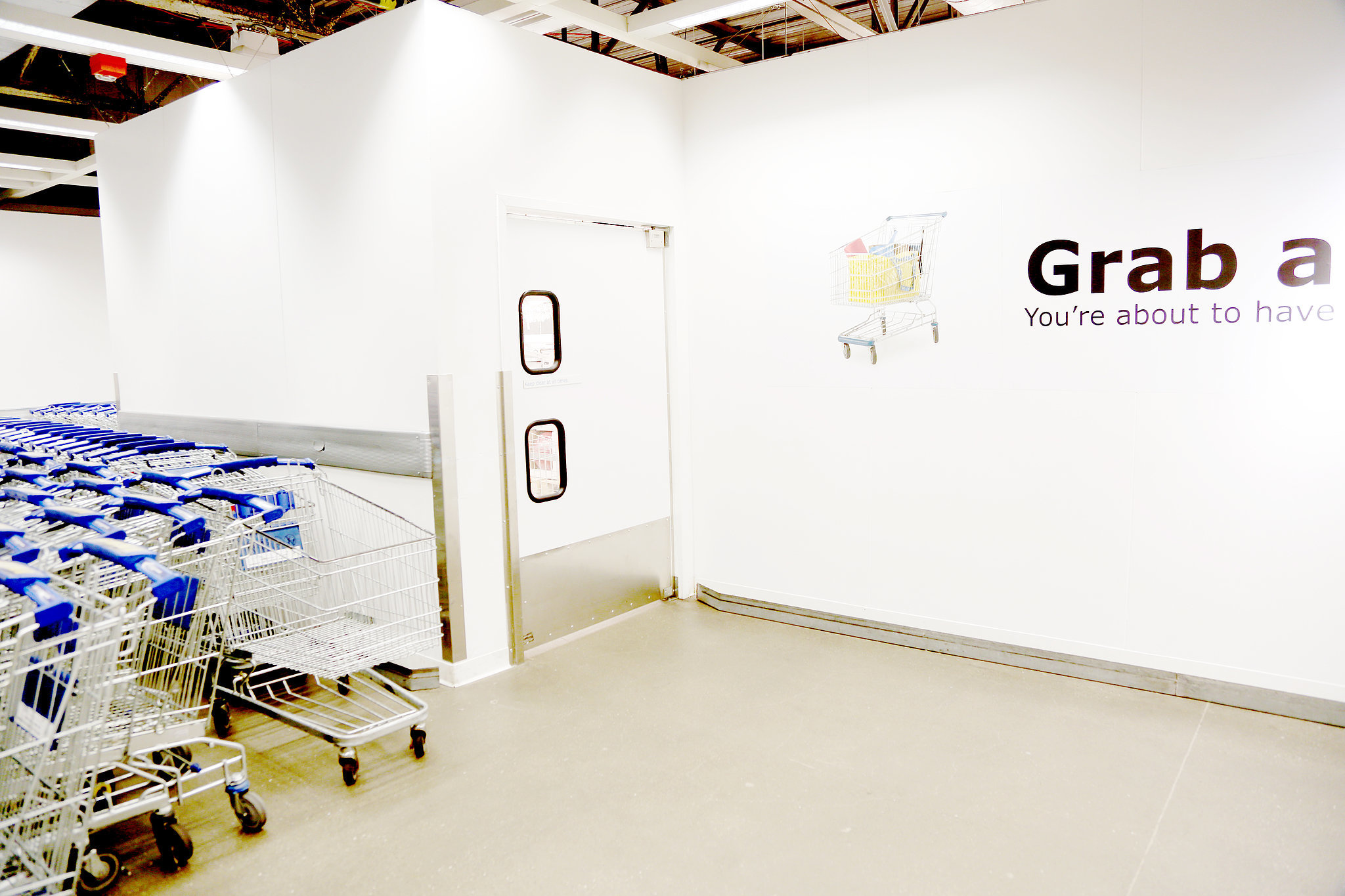 How to Get to the Checkout ASAP
Ready for another weird door? Next to the shopping carts, there's a door. It's unmarked but says "Keep clear at all times." Though it seems like an employee-designated door only, it's a shortcut to the checkout! It's a very short walk through the last section of the Market Hall before you will enter the Self-Serve Furniture Area and checkouts.
Image Source: POPSUGAR Photography / Anna Monette Roberts