Sheikh Zayed Road Red November 2017
Why Is Sheikh Zayed Painted Red Today?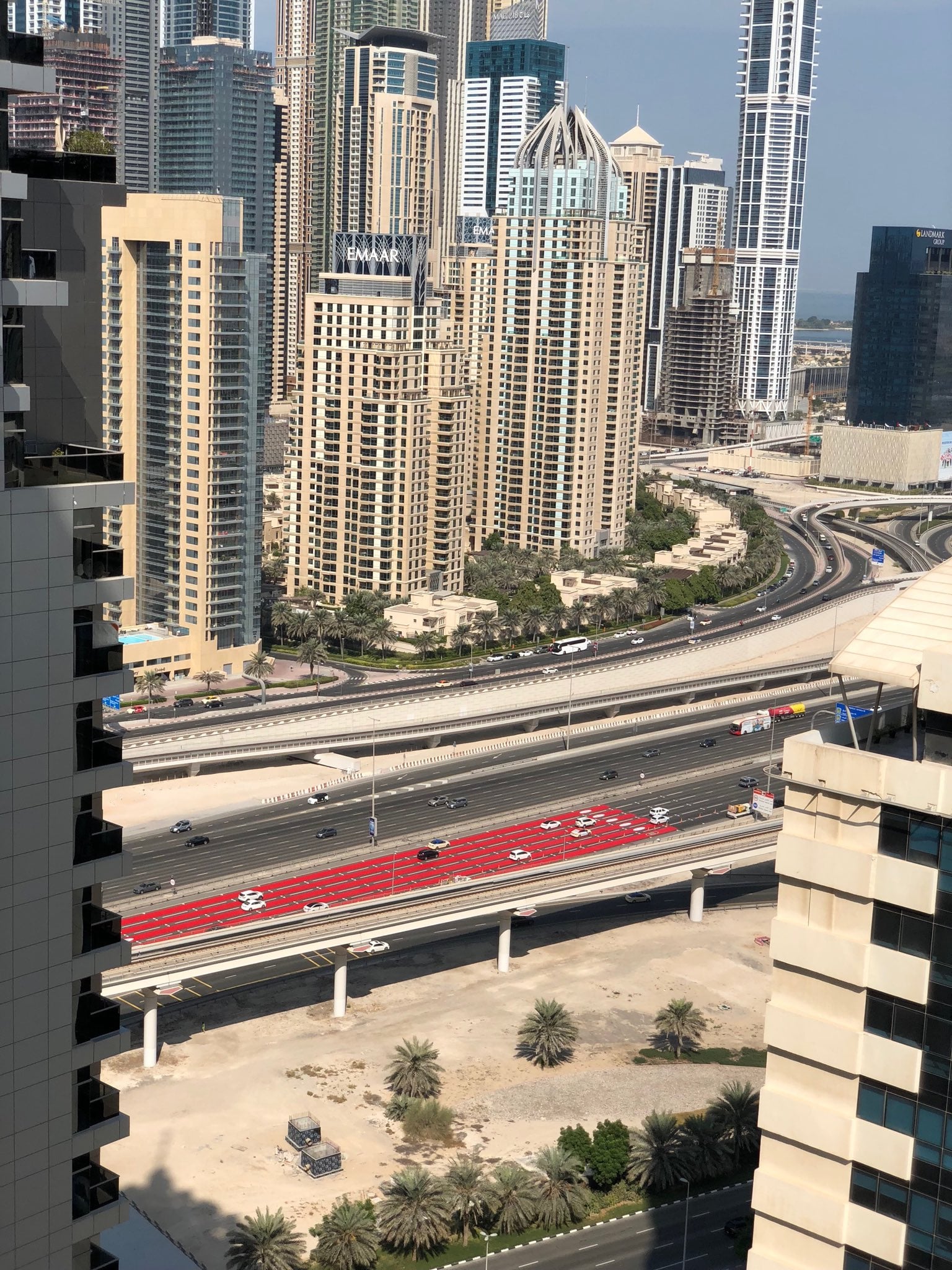 If you noticed that a small portion of Sheikh Zayed Road has been painted red, you're not alone...and it's not the first time.
Dubai's Roads and Transport Authority is behind the color change, but it's not just aesthetic.
The road, which was pained red in an area near Media City, serves to warn drivers of a change in speed limit, which has been reduced from 120 km/h to 100 km/h.
RTA first tested out the color change on a road in Oud Metha a few months ago, and after it successfully slowed people down, the agency decided to use it to implement further changes.
Maitha Bin Adai, chief executive officer at the RTA's Traffic and Roads Agency, spoke to Gulf News about the initial paint job: "The process involved coloring all lanes in an eye-catching style to alert road users of the new speed limit. Asphalt coloring will also be used in phases at locations subject to speed changes on other vital roads in Dubai."
It's been so successful, in fact, that RTA is planning on painting another road, Jebel Ali-Lehbab Road, red as well, as the speed limit will also change from 120 km to 100.
"We anticipate that this course of action will contribute to lowering the number of future accidents. Similar previous actions have contributed to reducing the number of traffic deaths on key streets and highways, which are witnessing the largest number of traffic accidents in the emirate," said Bin Adai.
It's been a big year for road safety in Dubai, with the RTA getting stricter about speed limits, seatbelt laws, and even keeping cars clean.
Here's to a safer city!