Sin Tax Introduced in Saudi Arabia
Smoking Cigarettes in Saudi Arabia Is About to Get 100% More Expensive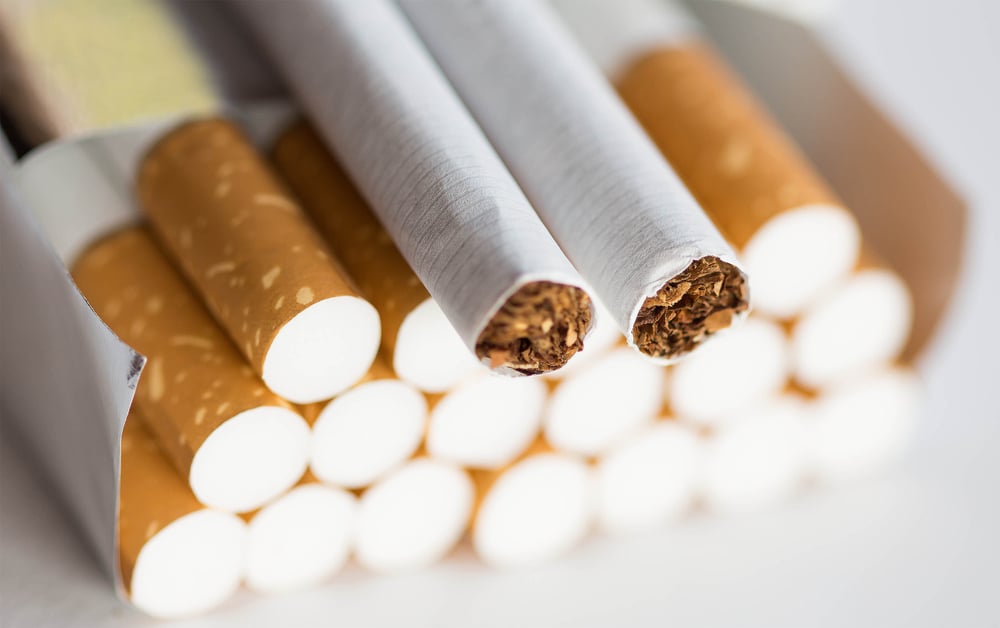 If you're a cigarette smoker living in Saudi Arabia, you may want to stock up on tobacco products next time you leave the country. As of June 10th, KSA will become the first GCC country to impose a "sin-tax" on tobacco products, and it's reported to be 100 percent.
Cigarettes and other tobacco products aren't the only supermarket-staples that will face heavy taxing next month: Arabian Business reports that energy drinks will also be taxed 100 percent, while soda and other soft drinks will face a tax of 50 percent.
This excise tax will create some serious revenue for the country. "Al Eqtesadiyah, an Arabic business daily, quoted Zakat Authority officials as saying that the excise tax revenues will reach $1.87 billion," reports Arabian Business.
"If registered people (traders, importers etc.) fail to present a tax declaration to the General Authority of Zakat and Tax, then they will be penalized by a fine ranging between 5 percent and 25 percent of the tax value," Saudi Gazette reported.
It's been reported that the UAE will follow Saudi in implementing a similar tax, though they've yet to announce a date. Until then, Saudi and the UAE remain the only two countries in the GCC who have pledged to introduce a VAT tax in 2018.
Beginning in January of next year, "businesses in the UAE that meet the minimum annual income of $102,180 (AED375,000), validated by their financial records, have to compulsory register under the VAT system from the third quarter 2017, before it becomes mandatory from the last quarter." The same will apply in KSA.
"VAT is being introduced to achieve economic diversification in preparation for the post-oil era," said UAE Minister of Finance Sheikh Hamdan Bin Rashid Al Maktoum. Though the Gulf is famously tax-free, it seems those days are slowly coming to an end...