Six Flags 'To Open at Dubai Parks and Resorts in 2019'
This Insane Virtual Reality Rollercoaster Could Be Coming to Dubai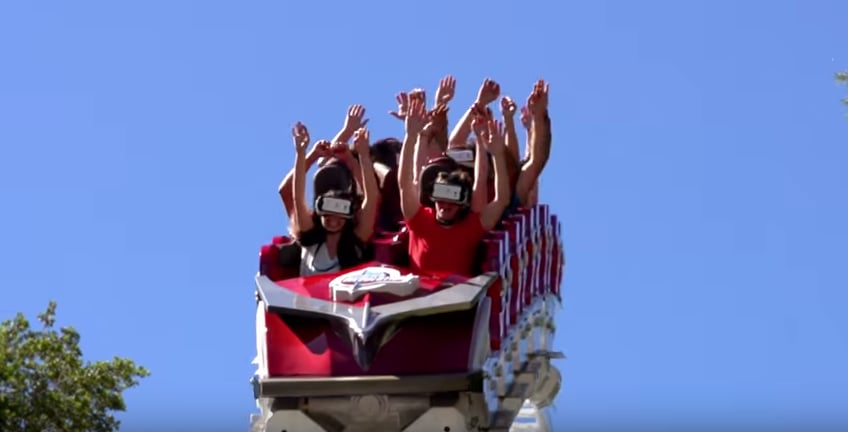 Earlier in March we shared the 27 rides and attractions at motiongate theme park opening in October, and now Dubai Parks and Resorts could be adding another place to its portfolio.
An additional AED1.68million has been proposed to finance a Six Flags in the resort, with talks kicking off next month before a final decision is made.
The park would open at the end of 2009 and much like motiongate, it's expected to include 27 rides and is the first proposed for the Middle East.
It's one of the world's largest amusement park corporations with 18 properties around the world. and DPR bosses believe it will "strengthen the appeal of our destination" which also has LEGOLAND Dubai and Bollywood Parks Dubai.
As the fourth most visited city in the world, there's no doubt Six Flags will be just as popular as it is in the States when it opens in the Palm Jebel Ali area.
Check out the video below for a preview of The New Revolution, America's first fully-integrated virtual reality rollercoaster at Six Flags.
Image Source: Youtube user sixflagsmagicmountain