Ski Dubai Camp Outs in Mall of the Emirates
Camping at Ski Dubai is About to Become a Reality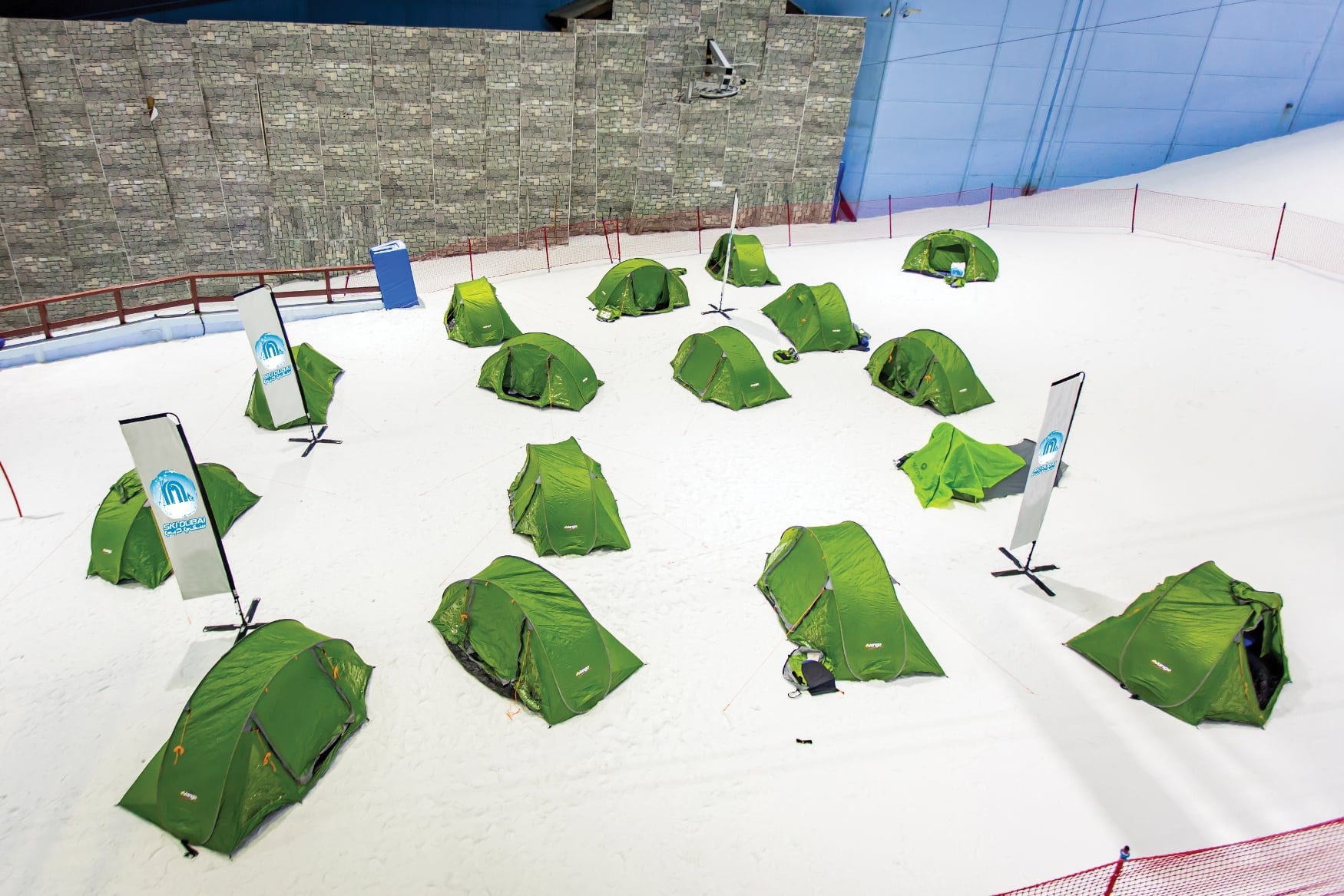 It can be difficult to sleep during these sweltering summer nights in the Middle East and so Ski Dubai have come up with a rather extreme idea to help your slumber. The Mall of the Emirates attraction - which allows people to ski indoors - is launching weekly camp out nights. From July 29 people will be able to get their eight hours on the real snow that falls in Ski Dubai overnight.
To get you warmed up in the -4 degrees Celcius environment, Snow Park facilities will be accessible so guests can ski, snowboard, and enjoy a Snow Bullet ride without the regular busy crowd. The next morning breakfast will be served in the St Moritz café on site, which is included in the AED750 ticket cost.
Don't worry if you're not a camping pro, the Ski Dubai team will set up your two-man tent for you as well as give you sleeping bags and a thermal mattress. For extra convenience you'll get waterproof gloves, jackets and beanie hats, as well as refreshments, including a warming mug of hot chocolate.
Think you can last the night? Call 800-386 to book.
Image Source: Ski Dubai