Skyfall Added to Burj Khalifa Light Up Show Dubai
This Award-Winning Track Has Just Been Added to the Burj Khalifa's Light Up Show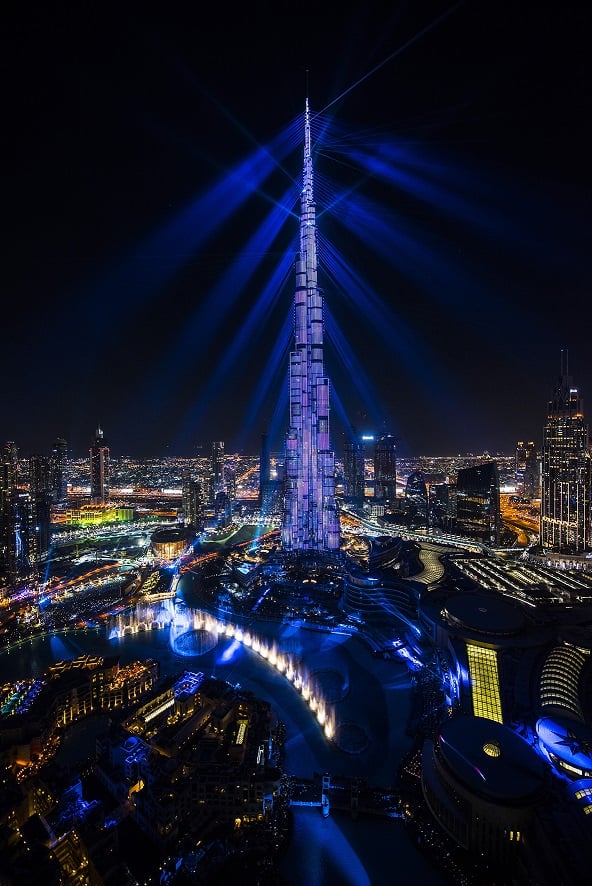 Since New Year's Eve visitors and residents of Dubai have had the chance to watch the record-breaking laser show, Light Up, at the Burj Khalifa. Despite being extended for our enjoyment, the spectacular must come to an end soon but, of course, the tallest building in the world is making sure it's special lights go out with a bang.
Now, you can watch the show to the sounds of "Skyfall" the Academy Award, Golden Globe and Critics Choice-winning track from the James Bond movie. You can see it alongside Adele's powerful track, each night at 8 p.m. on weekdays and 10 p.m. on weekends until the end of this month.
Displayed on LED panels, you can see the colorful show entirely free.
Image Source: Emaar