If you're ever in Los Angeles (or even California), you've got to check out OUE Skyspace LA [1], where millennials, couples, and families are flocking to for fun. Located at the 70th floor of the iconic US Bank Tower, Skyspace features a Skyslide and two open-air observation decks overseeing the San Gabriel Mountains, Pacific Ocean, and the city. I visited the must-see attraction and as a LA-native, I can definitely say that the views there are unbeatable.
The attraction opened in June 2016, and it's quickly become a popular spot. Each of the top three floors of Skyspace offer unobstructed 360-degree views of the city, making it a romantic date-night spot and an overall stunning experience. You can even can ride the glass slide down to one of the terraces below, which was especially a favorite among families.
Admission is $25 for adults [2], which allows access to all four levels of Skyspace, including the two outdoor terraces. Or for $33, you can enjoy everything general admission has to offer, plus a ride down the Skyslide. I suggest doing it all with this Skyslide Combo since you're already there. Though a little pricey, you won't be able to experience this elsewhere and it's definitely one to cross of your bucket list.
Check out photos from my visit featuring some more cool facts!
There's an interactive level.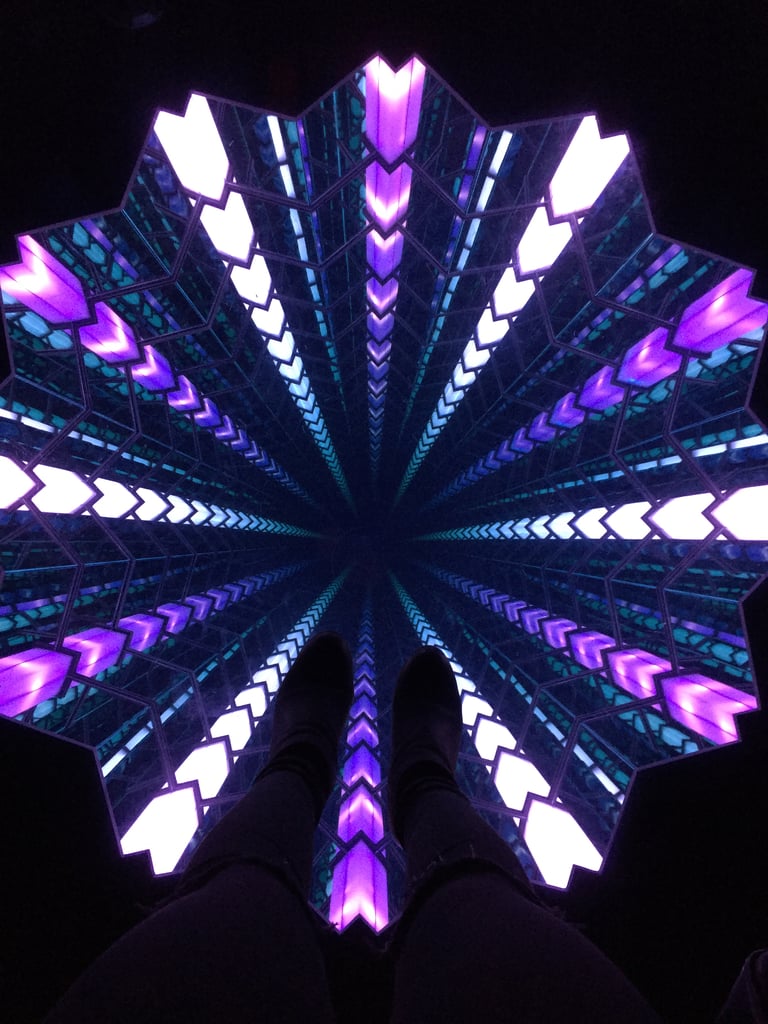 The experience begins with an elevator ride up to the interactive 54th level. You walk through two screens of cool time-lapse videos of Los Angeles and then walk over to the Infinity Mirror, an exposed section of the floor that sees reflections down an old elevator shaft. The last part of this floor is the Silhouette Wall where your movements become pixelated.
The Skyslide is about 1,000 feet above ground.
The 45-foot slide is completely see-through from all four walls and takes you from the 70th floor to the east observation deck.
The glass slide was designed with NASA technology.
It was reassuring to learn that the 10,000-pound slide was designed with software that's used by NASA, especially since it's attached to the outside of the building with no support below.
The US Bank Tower is the largest skyscraper in the country west of the Mississippi.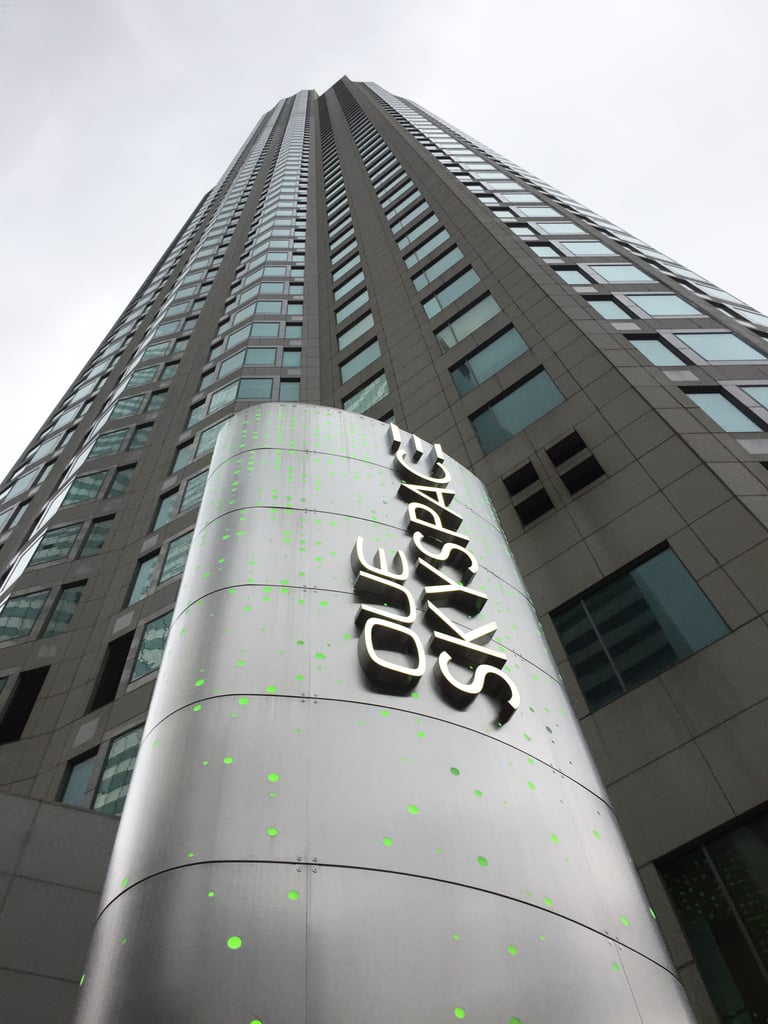 In total, the building hosts 73 floors.
On a clear day, you can see 35 miles out.
The views are seriously spectacular.