Slingshot Dubai Marina
Is This Dubai Slingshot Stunt Real? See For Yourself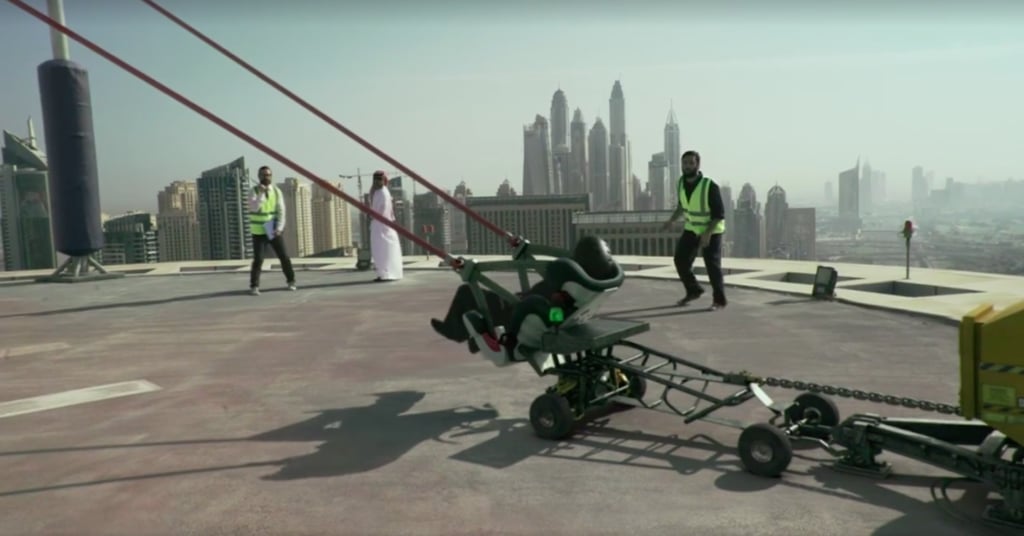 Some crazy things happen in Dubai, but a new video that's gone viral is truly over-the-top, even for this city.
Posted on Facebook earlier this week, the video shows what appears to be a human slingshot being shot between two skyscrapers, with the Marina skyline in the background.
Skeptics have taken to the web suggesting that the video is fake-- especially because it's cut off abruptly, as men wave their hands at the camera asking for it to be turned off. The source of this video is unknown, but whether it's real or just a stunt for some quick Internet fame, it's pretty scary to watch!
This happened in Dubai! Would you dare?! I'm speechless! Edited on Sept 19th Hello again my Digital WORLD! This was a brilliant stunt done by Careem check the updated video here: https://www.facebook.com/CareemJOR/videos/1769486973334281/

Posted by Zayna Al-Hamarneh on Saturday, September 17, 2016