Smart Glasses Abu Dhabi Police
These New Smart Glasses Will Change the Future of Crime in Abu Dhabi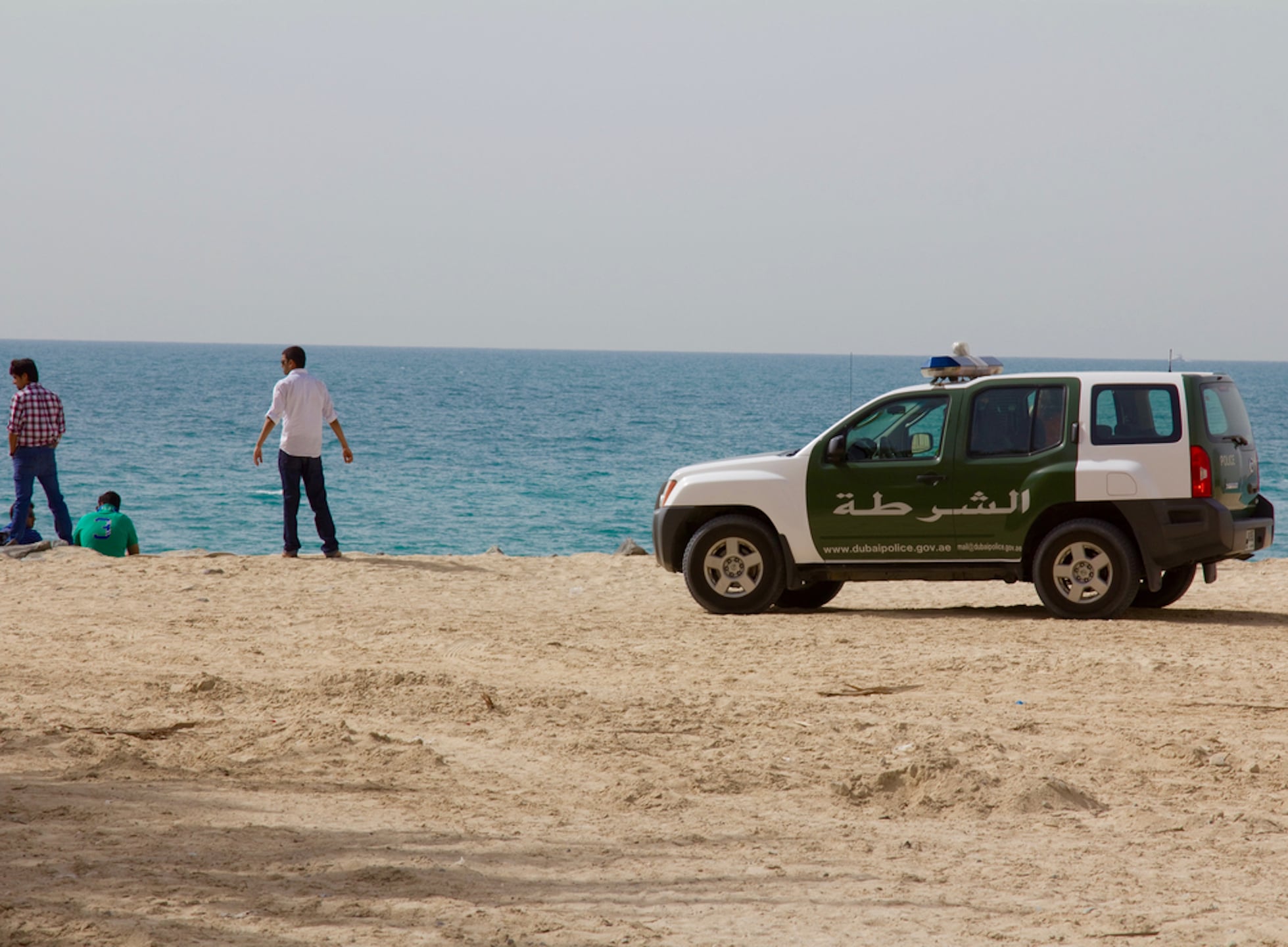 Crime is already very low in the UAE. In fact, the UAE has one of the lowest crime rates among industrialized nations around the world, and so for residents and visitors alike, safety is not a major concern. This year, Abu Dhabi was even named the safest city in the world.
While pretty harsh punishments for crimes which, in other parts of the world are considered relatively minor, help keep crime rates low, new technology revealed at Gitex Technology Week may mean stopping criminals even more quickly and efficiently than ever.
'Smart glasses,' which were announced by Abu Dhabi police this week, rely on state-of-the-art facial and iris recognition technology to catch criminals and identify missing persons or even cars a simple stare.
"Easy to find, easy to catch, there is no need for us to do physical search or conduct check points. Smart glasses will have real-time iris and facial recognition to help us catch criminals and find missing people," first warrant officer Adnan Al Hammadi, from the IT department of the Abu Dhabi Police General Headquarters, told Khaleej Times on Wednesday.
"The smart glass is still at the development stage but there is no doubt that it will soon be used as part of our continuous effort to adopt to the latest technology to keep our country safe," he emphasized.
So how exactly do they work? Khaleej Times outlined it in layman's terms: "Smart glasses use eyes and facial recognition software to automatically scan hundreds of faces in a crowd. The device is no bigger than regular motorcycle goggles but it has specialised processors which form a 'superfast mini brain' that is faster than the traditional search technology."
Soon, 'smart glasses' to catch criminals, wanted vehicles in #UAE https://t.co/b6i0KbVl4t (KT/Angel Tesorero)

@GITEXTechWeek #Dubai pic.twitter.com/gMjWjZoVTY

— Khaleej Times (@khaleejtimes) October 11, 2017
The smart glasses are just one item released at Gitex set to help the UAE become one of the smartest cities on earth. Another innovation that will rely on similar facial and iris recognition technology will be unveiled at Dubai International Airport this summer, and will change the way airports conduct security checks.
Instead of traditional baggage and passenger scans, travelers will simply walk through a tunnel (designed to look like a virtual aquarium), where they will be scanned as they stroll through.
It's hard to keep up with all these advances, but it's all in the name of efficiency!