Travel for National Day 2017
Emirates Is Warning Travelers to Get to the Airport Early This Weekend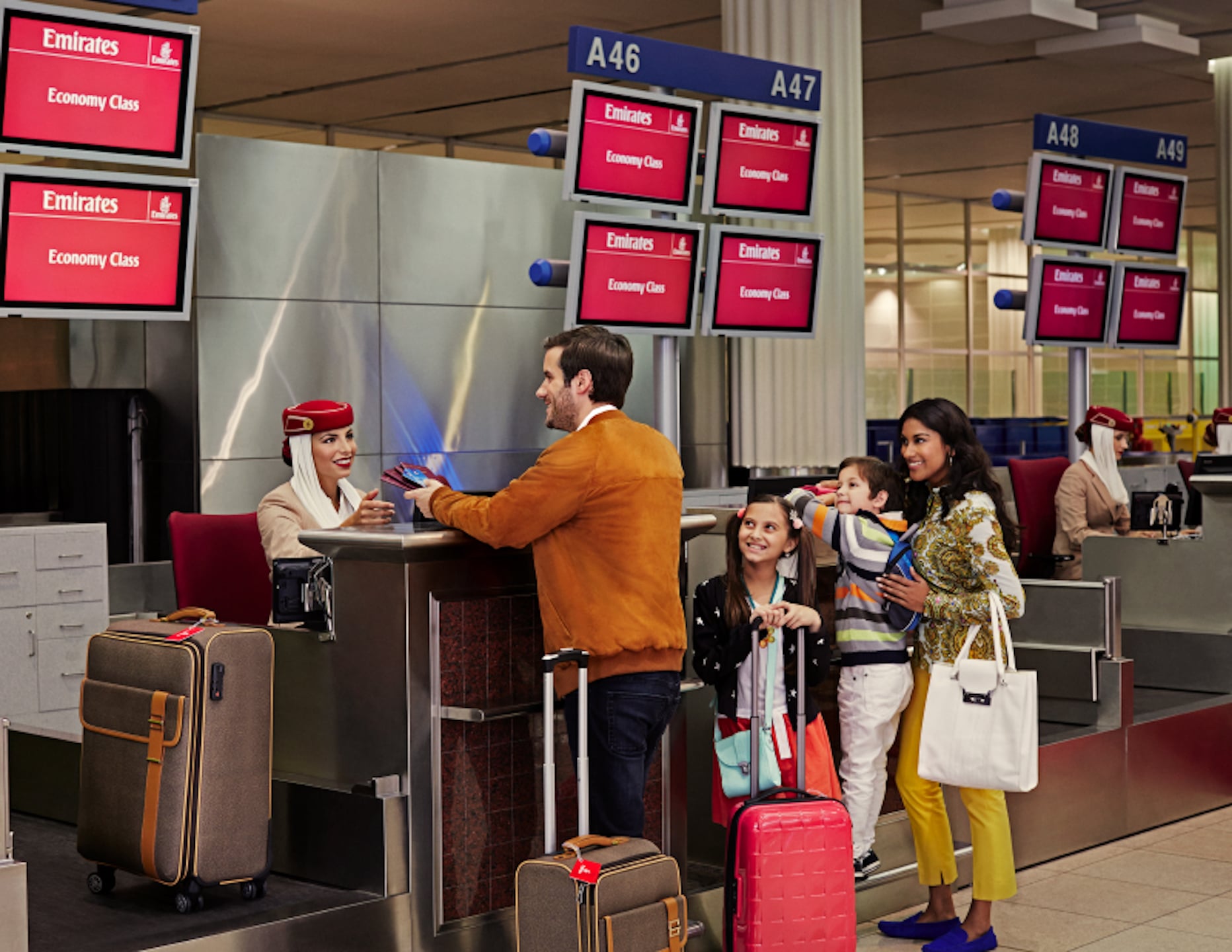 Though it's always advisable to get to the airport early, you're going to want to leave the house extra early if you're traveling this weekend.
With the public sector in the UAE off Thursday, November 30 as well as Sunday, December 3, and the private sector off only the 30th, many people in the UAE are embracing the long weekend and leaving the country--which means extra traffic and longer lines at the airport.
Already the busiest airport in the world, Emirates' latest booking figures report that more than 113,000 passengers are expected to pass through Terminal 3 at DXB between Wednesday, November 29 and Sunday, December 3.
The busiest day will be tomorrow, Thursday, November 30, when nearly 35,000 passengers will depart from Terminal 3.
To prepare for the influx of travelers, Emirates is asking passengers to arrive at least three hours prior to their flight departure.
The airline also points out that due to construction around the airport, traffic may be heavier than usual.
Emirates expects a busy weekend at Dubai Airport. Passengers departing or connecting at @DubaiAirports are advised to plan their journeys with ample time to get to the airport, and through airport formalities. https://t.co/K6D8hRwT3i pic.twitter.com/LyGhjHCRHJ

— Emirates Airline (@emirates) November 29, 2017
If you have to arrive early at any airport, you want it to be DXB. With a number of retail, dining, and entertainment options-- not to mention the world's fastest airport WiFi, there's plenty to do while you're waiting for your flight.