TripAdvisor's Ranking
Millions of Travelers Agree: Dubai is One of The Best Destinations on Earth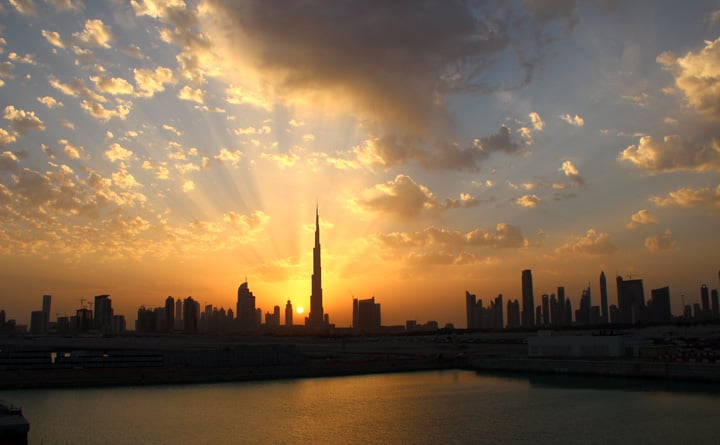 TripAdvisor's annual Traveler's Choice Awards winners were released earlier this week, and Dubai is absolutely slaying. Each year, the travel website reveals top picks in dining, landmarks, hotels, and also releases a list of best overall destinations. For the first year ever, Dubai took some of the top slots in each category.
To compile the rankings, TripAdvisor uses reviews from millions of travelers, and the winners are chosen by an algorithm that takes 12-months worth of hotel, restaurant, and attraction reviews and ratings into account.
See how Dubai is winning in the travel game!
Best Destinations
Coming in at #13 on the list of best travel destinations in the world, Dubai jumped 11 spots since last year, when it was ranked at #24. Additionally, Dubai is the only city in the top 25 in the Middle East. The top three destinations are: #1: London; #2: Istanbul; #3: Marrakech. See the complete list here.
Best Restaurants
13 seems to be Dubai's lucky number! On TripAdvisor's list of Best Restaurants, Dubai's Table 9 at the Hilton Dubai Creek came in as 13th best in the world, and on a list with other foodie-hotspots such as Bouley in New York or Coppenhagen's Noma, it's certainly in good company. This Deira-based restaurant specializes in international cuisine, and is headed by Chef Darren Velvick. The Yellowfin tuna tartar and the mini chocolate fondant dessert are some of the dishes that cannot be missed! See the complete list here.
Best Hotels
With so many incredibly over-the-top hotels in the UAE, it's a surprise that only one place came in on the top 25. But Al Maha Resort and Spa, which ranked as #24, certainly deserves the accolade. Situated in the desert on the outskirts of Dubai, a stay at Al Maha guarantees the best in luxury dune bashing, camel riding, and bedouin dining life. See the complete list here.
Best Landmarks
As the city that the tallest building in the world calls home, it's not surprusing that Dubai holds some of the top titles in this category. While the Burj Khalifa came in at #19 on the Best Landmarks in the World list, Abu Dhabi's Sheikh Zayed Mosque took an even higher honor. Ranked the fourth best landmark in the world (beat only by Angkor Wat, Machu Picchu, and the Taj Mahal), Sheikh Zayed Mosque is certainly one of the most visually breathtaking places on earth. See the complete list here.