Trump's Travel Ban September 2017
Trump's New Travel Ban Blocks US Entry Indefinitely For Citizens of 7 Countries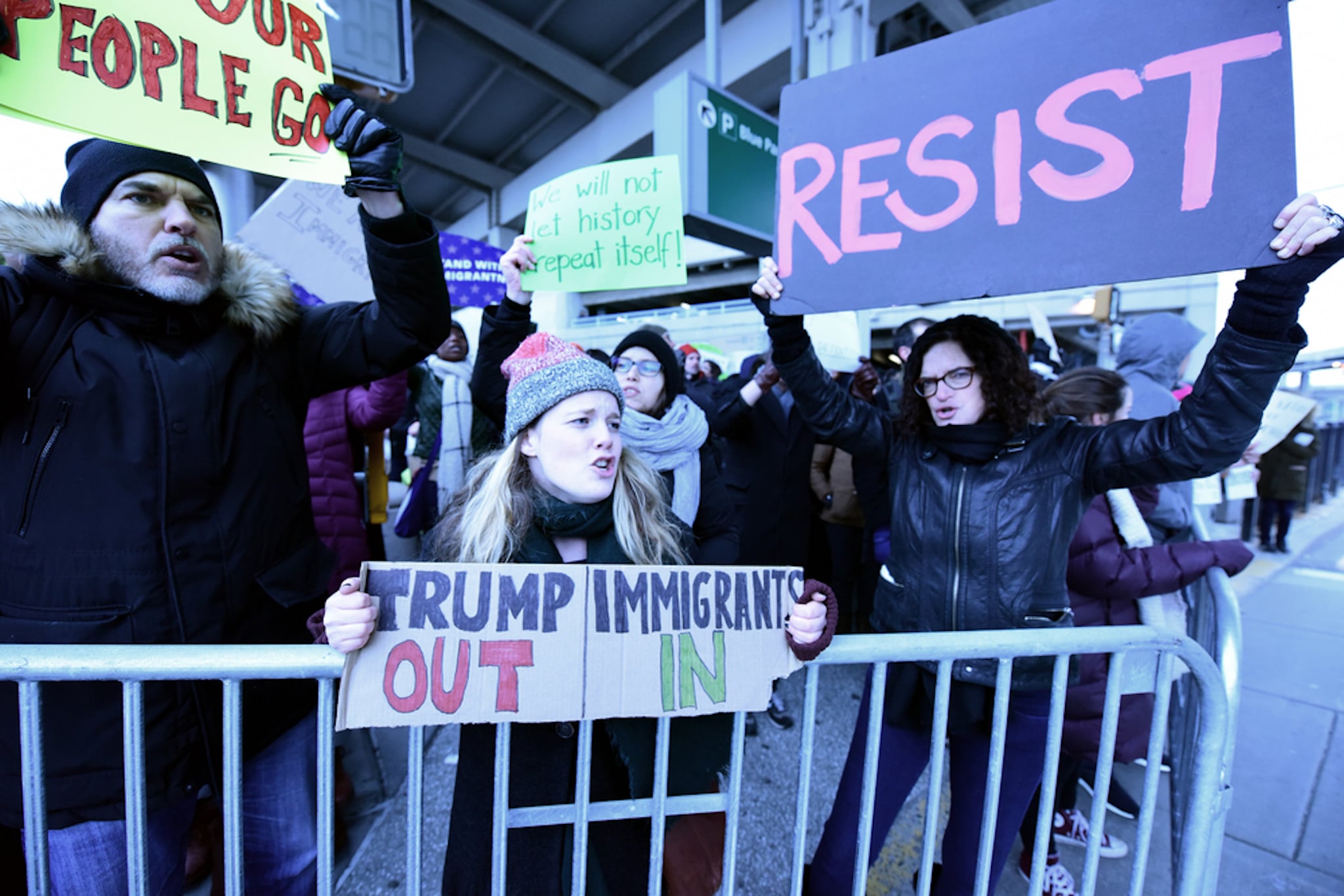 In January, within weeks of taking office, President Trump issued a highly controversial executive order that blocked people from seven Muslim-majority countries from entering the US.
Passport holders from Iran, Libya, Somalia, Sudan, Syria, and Yemen were no longer allowed to get approval from their embassies to obtain US visas, and the move left thousands of people who had already planned US travel stranded and with very few options.
After months of back and forth with state courts, a revised ban was issued in March, and it expired on Saturday. Though the revised ban will be addressed at the Supreme Court on October 10, Trump has issued a new order that might be even more strict than the original.
Set to be put into action on October 18, citizens of Chad, North Korea, and Venezuela have been added to the list of banned countries, while Sudan has been dropped.
"As president, I must act to protect the security and interests of the United States and its people," Trump said in a proclamation, which White House officials said had the same force as an executive order. He added that the restrictions will remain in effect until the governments of the affected nations "satisfactorily address the identified inadequacies."
According to The New York Times, "Each of the countries will be under its own set of travel restrictions, though in most cases citizens of the countries will be unable to emigrate to the United States permanently and most will be barred from coming to work, study or vacation in America."
The Times continues to explain the situation: "Iran, for example, will still be able to send its citizens on student exchanges, though such visitors will be subject to enhanced screening. Certain government officials of Venezuela and their families will be barred from visiting the United States. Somalis will no longer be allowed to emigrate to the United States, but may visit with extra screening."
Some people have speculated that Trump's new order is an effort to escape criticism that his original ban had anything to do with religious discrimination: by adding non-Muslim countries to the list, his ban seems more about general security than about blocking entry for Muslims.
Whatever it is, this is just the beginning of another fight for the Trump administration.