Types of Uber in the UAE
How to Uber Like a Boss in The UAE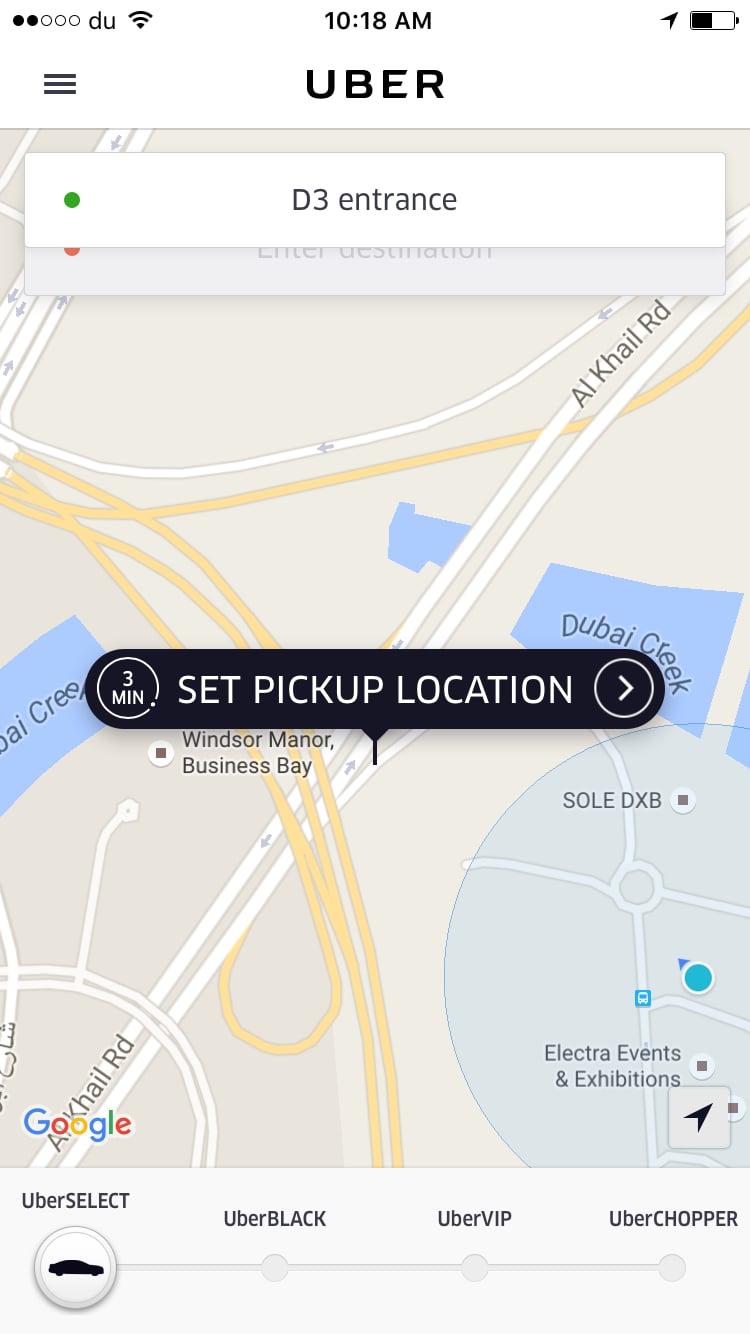 If you don't drive in the UAE, it's likely that you rely heavily on cabs and Uber to get you around town. The convenience of Uber can't be argued against. Whether you're going around the corner or all the way to the airport, ordering a ride directly from your phone and hopping out at your destination without having to worry about counting cash or tipping is the pinnacle of easy transportation.
As straightforward as Uber is, there are options on the app that could make your riding experience even better. If you've never considered the difference between UberSelect, UberBlack, and UberVIP, here's what you need to know about each before taking your next ride.
UberSELECT
UberSELECT is the most basic level of Ubering in the UAE. While in the US and the UK, UberX is the least expensive type of car available, UberSELECT has replaced that option in Dubai. According to Uber's website, "Dubai is a city like no other. It was probably the only city in the world where more often than not, a Lexus arrives on uberX. We launched UberSELECT to bring ourselves in line with similar markets including San Francisco, Melbourne, and Los Angeles, where riders are looking for a higher-end vehicle without breaking the bank."
UberBLACK
UberBLACK is billed as "the original Uber," and while in other countries, there is a difference in the type of vehicle you get in UberSELECT (or UberX) and UberBLACK, the difference in Dubai is minimal. Because only professionally licensed limousine drivers can become registered Uber drivers in the UAE, you are almost guaranteed a Lexus or another similar car when you order even the lowest level of Uber. UberBLACK Dubai promises that you will get a Lexus or another "luxury" car every single time you order one, and the price is slightly higher than UberSELECT.
UberVIP
UberVIP is, just as the name suggests, available only to VIP users. Once you hit VIP status, the VIP icon will appear on your Uber app. In order to qualify as an Uber VIP, you must take 10 rides in Dubai by the end of the month. For anyone who takes Uber to and from work, you can easily become an UberVIP by the end of the first week of each month.UberVIPs enjoy premium service, meaning that when a VIP calls for a car, they're always matched with the city's highest rated drivers, and also recieve exclusive offers throughout the month. UberVIP costs the same as UberSELECT.
Fare Breakdown
Costs for each level of Uber from Marina Mall to DXB:
Get a fare estimate for any ride by entering in your starting point and destination here.
UberCHOPPER and UberYACHT
In true only-in-Dubai fashion, UberCHOPPER and UberYACHT are additional options. Though UberYACHT ran for one day only (it promises to return again when the weather gets cooler), UberCHOPPER is a constant option available through the app. If you're willing to splurge, this is the definitely the best way to beat even the worst traffic on Sheikh Zayed Road.