UAE Dirham Celebrates 44th Birthday: Here's How It's Changed
Finding 1 of These UAE Currency Notes Could Be Worth AED4,000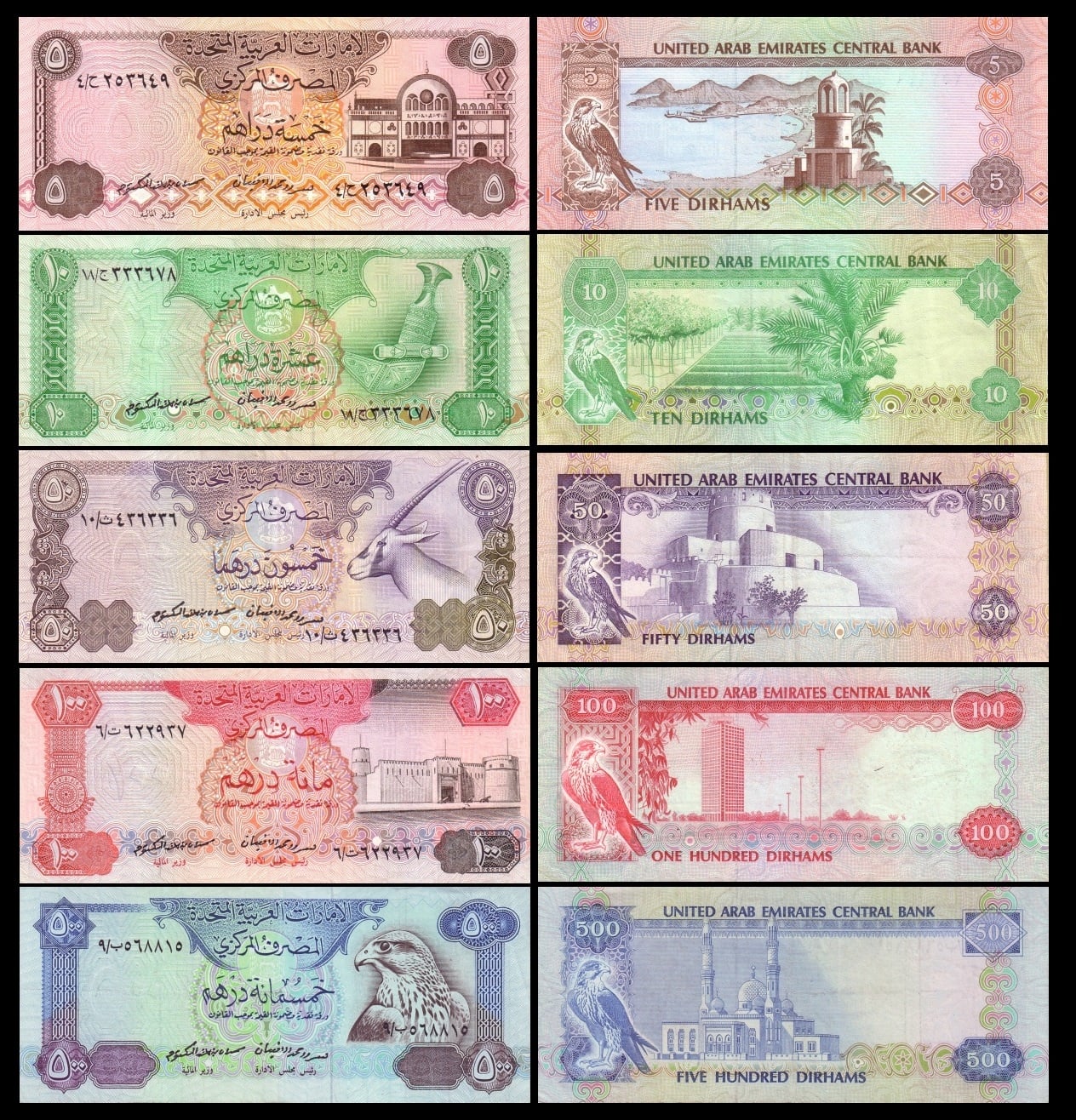 The UAE celebrated it's 45th National Day last December and the country's currency will be turning 44 years old on Friday. But the Arab Emirati Dirham has come a long way since it's emergence on May 19 1973, with several transformations of its 1, 5, 10, 50 and 100 coins and notes since then.
It started off displaying the watermark of an Arabian horse, then a falcon, then the national bird of country. Notes were also issued showing various local environmental landmarks and geographical boundaries.
"The very first denominations were imprinted with landmarks that represented each emirate separately with the name of emirate on the bank note," Mr Ram Kumar, Founder of Numisbing, a Dubai-based numismatics company, and President of International Bank Note Society, Dubai Chapter, said. "For example, AED1 carried the picture of the Clock Tower and Police Fort in Sharjah, while 5 dirham note had Fujairah's Old Fort on it. The 10 dirham note showed an aerial view of Umm Al Quwain and the 50 dirham note displayed the palace of HH Ruler of Ajman. The AED100 was imprinted with a picture of Al Rams area in Ras Al Khaimah. Representations from Dubai and Abu Dhabi were introduced with 1,000 dirham notes in 1976, which featured Al Jahilie Fort of Abu Dhabi and an old fort of Dubai."
Before the dirham was introduced, the country used the Indian rupee, the Gulf rupee, the Qatari riyal, Dubai riyal and Bahraini dinar. If you stumble across some of the old editions of the AED notes, hang on to them because they could be worth much more than the number written on them.
"Generally speaking, the prices begin at AED1,500 and the starting price of first 1,000 Dirhams note would be from AED4,000," he added.