UAE's First Sustainable Farm
No Soil or Sunlight Is Needed For the UAE's Newest Farm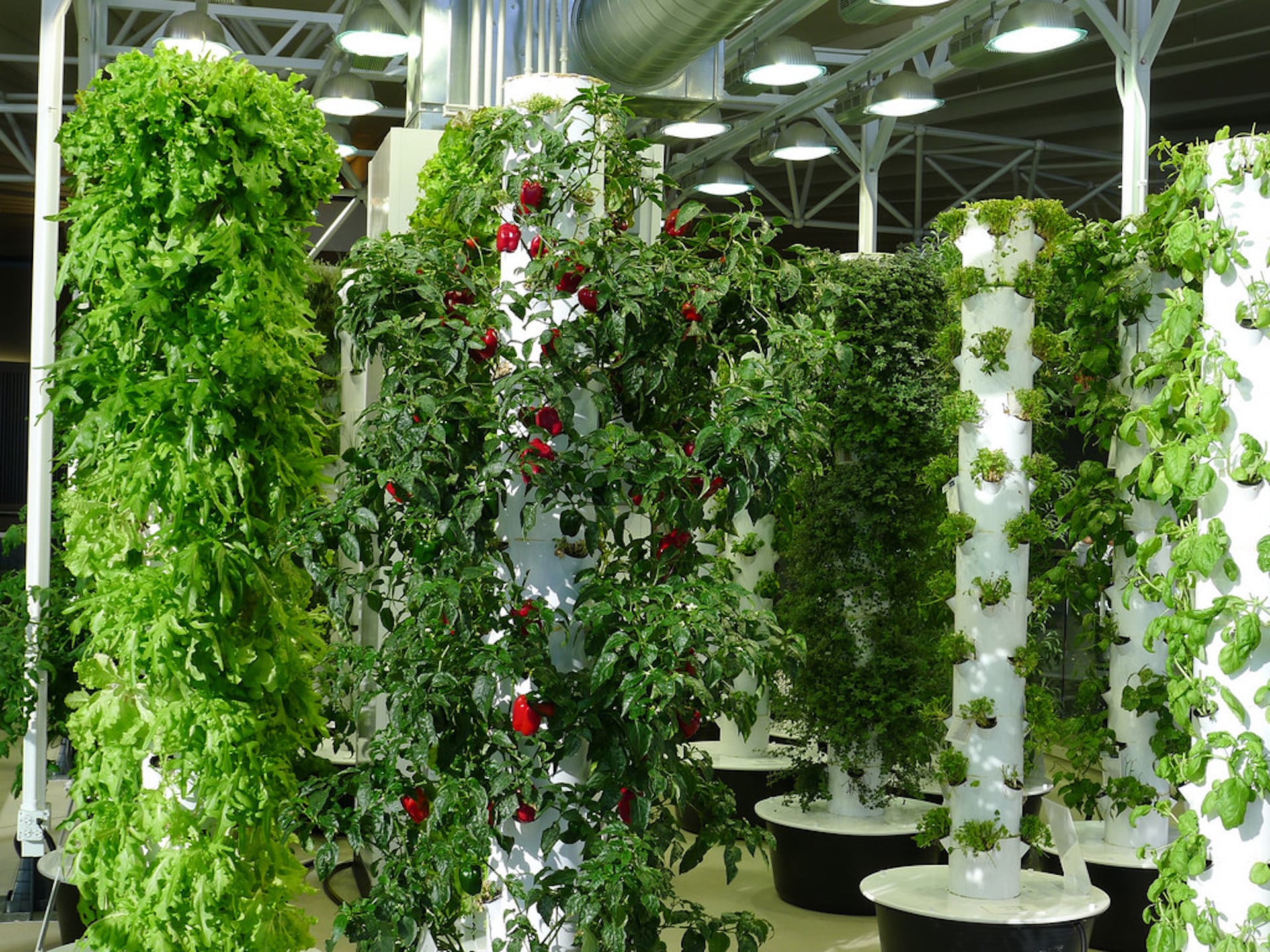 In a first-of-its-kind initiative, a new farm has launched in the UAE and it's pretty innovative.
Badia Farms announced this week that it will establish the Gulf's first commercial vertical indoor farm, meaning that fruits and vegetables are grown upright, and do not require soil, sun, or chemicals.
The company, which is owned by Saudi businessman Omar Al Jundi along with British agriculture expert Grahame Dunling, uses hydroponic technology and vertical farm techniques. The result produces pesticide-free vegetables that are available on the same day as harvest.
The indoor farm is in Dubai's Al Quoz in an 8,500 square foot warehouse. 18 varieties of micro-greens including kale, radish, red cabbage, and mustard are grown there.
"The greens are being manufactured in a controlled indoor facility using technology that lets farmers grow plants without the need for soil and requires less water. And instead of exposing the plants outdoors to enjoy full sun, LED lights are being used to mimic the sunlight that the crops require," Gulf News reports.
For Badia Farms, the goal is to revolutionize the way the UAE gets produce, almost all of which is imported at the moment.
"Through vertical indoor farming methods, we can dramatically reduce the carbon footprint and grow leafy greens that are fresher, tastier and delivered from farm to table within hours," Al Jundi said.
Will this change the way we get groceries in the UAE? Seems like it!
Image Source: Flickr