UAE Mosque Named 'Mary, Jesus' Mother'
This Mosque Was Renamed to Promote Tolerance and Coexistence in the UAE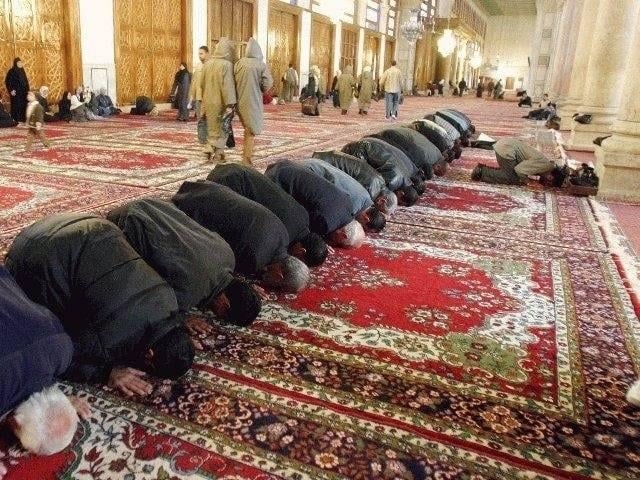 A mosque in Abu Dhabi's Al Mushrif district has been renamed, and its all in line with the UAE's vision of promoting tolerance and inclusion.
According to The National, The Sheikh Mohammad Bin Zayed Mosque was renamed this week, and is now called 'Mariam, Umm Eisa,'' which is Arabic for 'Mary, the mother of Jesus'.
The Catholic moniker may seem unusual for a mosque, but it's all for good reason.
The National reports that the change was ordered by Abu Dhabi's Crown Prince, Sheikh Mohammad Bin Zayed Al Nahyan, in order to "consolidate bonds of humanity between followers of different religions."
Shaikha Lubna Al Qasimi, Minister of State for Tolerance, thanked Sheikh Mohammad Bin Zayed for his "wise directives in carrying out this initiative that set a shining example, and a beautiful image of the tolerance and coexistence enjoyed by the UAE", according to a statement by national news outlet WAM.
There are people from over 200 nations living in the UAE, and so the promotion of tolerance, acceptance, and coexistence is key to peace. Another sign of togetherness is only steps away from the mosque: St. Andrew's Church, an Anglican Parish, is on the same street, and welcomes worshipers every Sunday.
The church's chaplain Reverend Canon Andrew Thompson, told Gulf News that he was "delighted" with the news. "We are delighted that we are celebrating something that we have in common between both our faiths," he said.
Jeramie Rinne, who is the senior pastor of the Evangelical Community Church in Abu Dhabi, reiterated how much this means to the community: "The UAE continues to set the pace in this region for peaceful coexistence and cooperation. We are very encouraged and feel blessed to be a part of this nation."
Image Source: Wikimedia