UN Women Video
Arab Men And Women Switch Roles, And Their Honesty Will Surprise You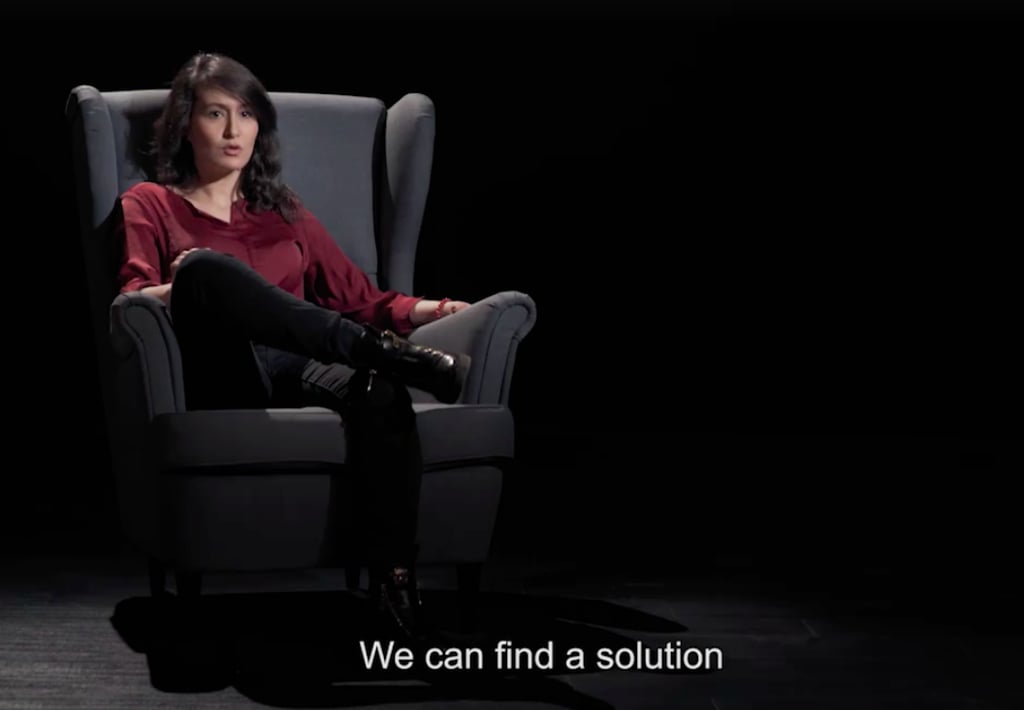 In a video project by UN Women Arabic, 20 men and women from seven different Arab countries were asked a series of questions, and asked to answer as if they were the opposite gender. The questions broach a number of issues, all centering around gender equality.
The video was produced by Egyptian production company Axeer Studio, and participants are featured against a plain backdrop as they try to respond to requests as casual as "sit like a man," or questions as serious as, "what would you do if someone raped your fiancée?" The women in the film, answering as men, reveal that housework is better left to women, while the men, acting as women, agree that work inside the home is a woman's job. The honesty of their answers is refreshing, and proves that more conversations like this are needed in order to move forward.
Conducted alongside the UN Women's Global Initiative, "Planet 50-50 by 2030," the video serves as a social experiment for looking at and talking about gender roles in the Arab world.
The video is both eye-opening and inspiring--let's hope the short film by the UN is the first of many projects to engender such productive dialogue.
لو بدلنا الأدوار - Social Experiment | عالم نص بالنص

بمناسبة اليوم العالمي للمرأة عملنا تجربة مجتمعية مع مجموعة مختلفة من شابات وشباب الوطن العربي وسألناهم هتعملوا إيه لو بدّلنا الأدوار ؟ ودي كانت ردود أفعالهمشاركونا آراؤكم على هاش تاج #لو_كنت_ست و #لو_كنت_راجل على فيس بوك وتويترالفيديو ل UN Women Arabic بالتعاون مع أكسير ستوديو

Posted by Axeer Studio on Tuesday, March 8, 2016