Uber Dubai Launch All-You-Can Eat-Drink Brunch Yacht Party
UberYacht Is Exactly As Amazing As It Sounds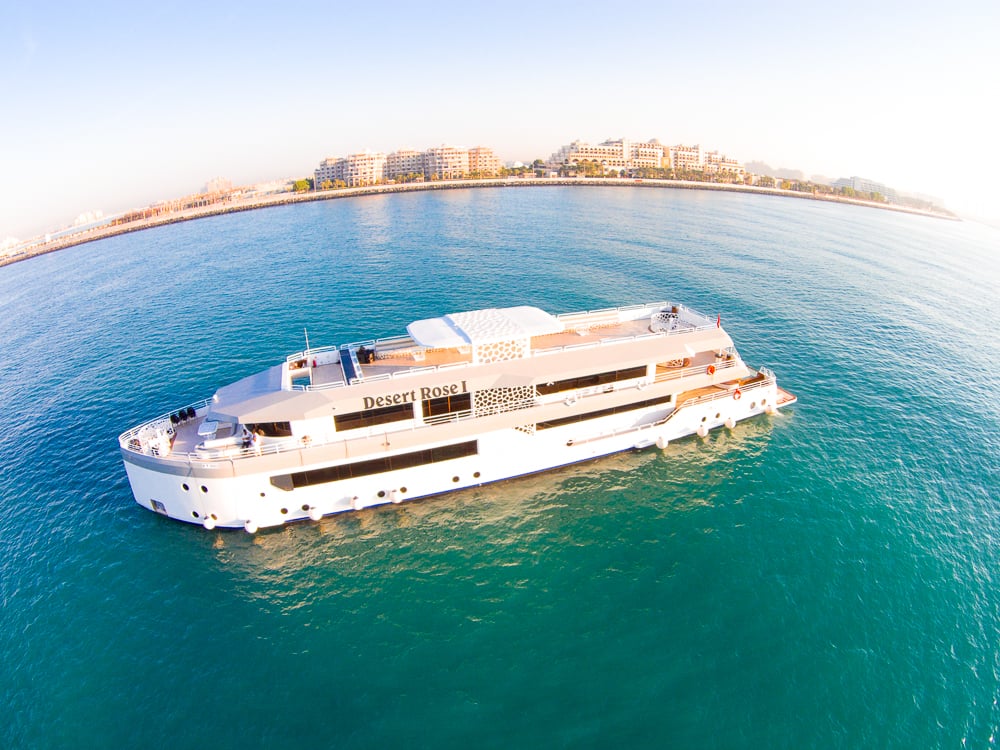 Only in Dubai is it an emergency when it gets to the weekend and you realize you haven't even arranged where you're going to have brunch yet.
But all those worries could be over thanks to the latest launch from Uber.
The car service has come up with an idea to have brunch in the most fabulously Dubai way - on a yacht, at just the press of a button.
Kicking off Saturday April 30, food and drinks will be unlimited for four hours of fun (2pm-6pm) from Pier 7 in the Marina.
Run by Alpha Tours, the operation will also be sailing with resident DJs from Nikki Beach.
Those who want have a slice of the action can request a place for them and up to three friends from this Thursday between 12pm and 4pm, and it's a reasonable AED300 per person. Only Dubai residents can take advantage and must show up by 1.15pm for boarding. To make it even more cost-friendly the company will provide a free car ride for you and pals to and from the yacht.
Uber has saved the day for many people all over the world, when a regular taxi or public transportation fails. And it's not the only the over-the-top thing that Uber has launched recently, they introduced the UberChopper, taking VIPs to the Abu Dhabi Grand Prix from Dubai last November.