Udrive Launching in Abu Dhabi
Udrive Is Launching in Abu Dhabi So You'll Never Have to Worry About Parking Again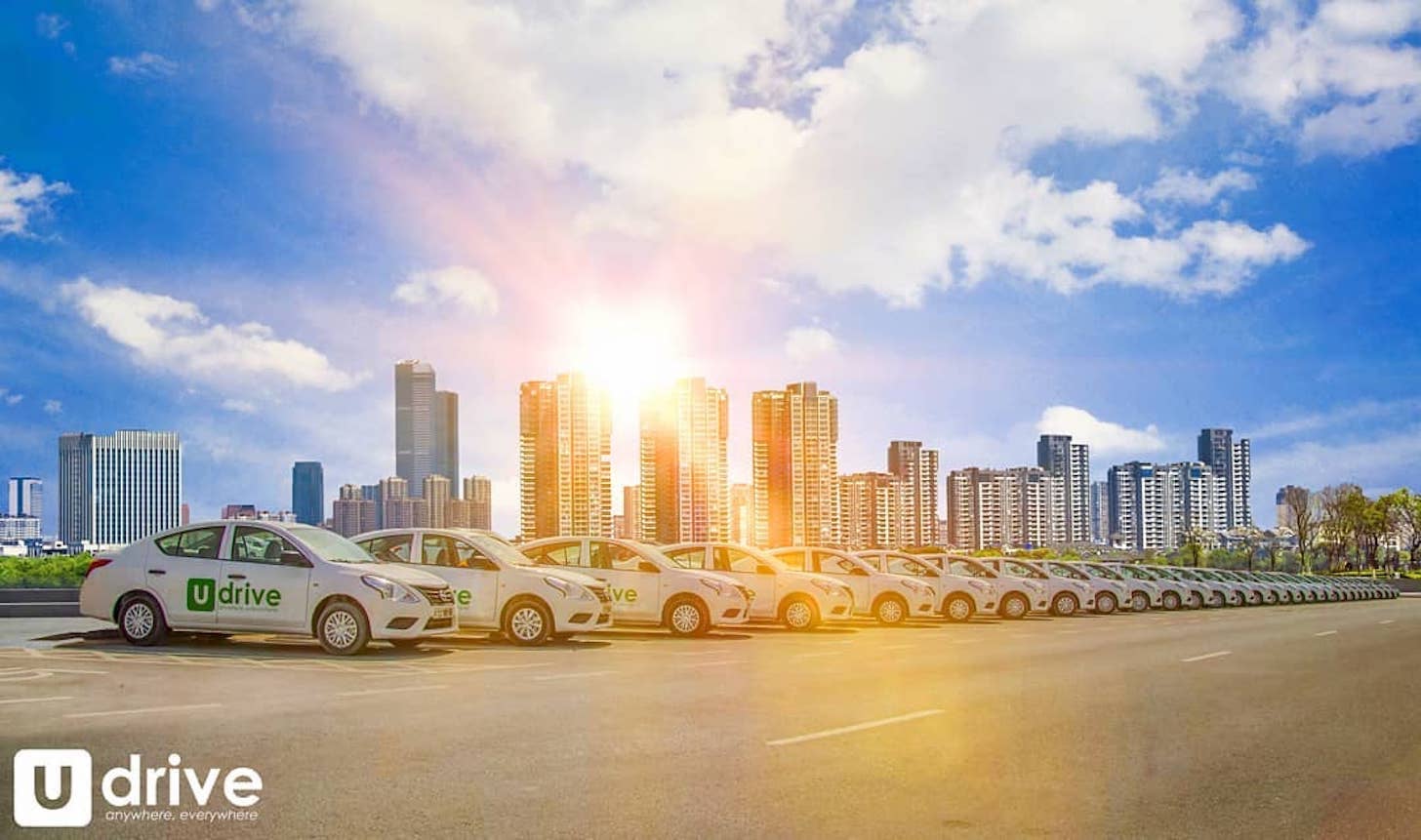 Wish you could rent a car in Abu Dhabi for just one particular errand instead of the whole day?
Well now you can.
Udrive, a car sharing service that was launched in Dubai last year, is now going to be available in Abu Dhabi, reported Gulf News.
This is how it works. You download their app, register your details, and voila! You are directed to the cars nearest your location. You then select the car you want, get in, drive it to your destination, get out and leave it wherever you parked it. 24 hours a day, they've got cars for you.
You don't pay for gas, mawaqif parking or car insurance. All that is taken care of by the company.
Soon, you'll even be able to drive the car between Dubai, Sharjah and Abu Dhabi and leave it in any of the Emirates to be picked up by someone else.
Don't expect luxury cars though. Currently they've got a fleet of economic four seater cars like Toyota Yaris, Peugeot 208, Nissan Tiida, Nissan Sunny, Ford EcoSport, Ford Figo, Chevrolet Spark, Chevrolet Aveo and Kia Picanto. Also, five percent of their cars are electric, for the environmentally conscious drivers.
Honestly, that sounds fab. Dubaians love it too it seems. Since the company's launch in 2017, they've recorded 150,000 rides, have 25,000 registered customers, the usage on the cars has reached 100,000 hours, the chief executive officer and founder of Udrive, Haseeb Khan told Gulf News.
However, the daily rate is similar to a car rental service – so if you're thinking of using a Udrive car for the day, you have other options. Khan points out that at a rate of 50 fils per minute, it's a lot cheaper. So, if you're using it per ride, and your ride isn't in congested areas or during rush hour, you're better off with Udrive.