Is Universal Express Pass Worth It?
Universal's Line System Might Be Even Better Than Disney's FastPass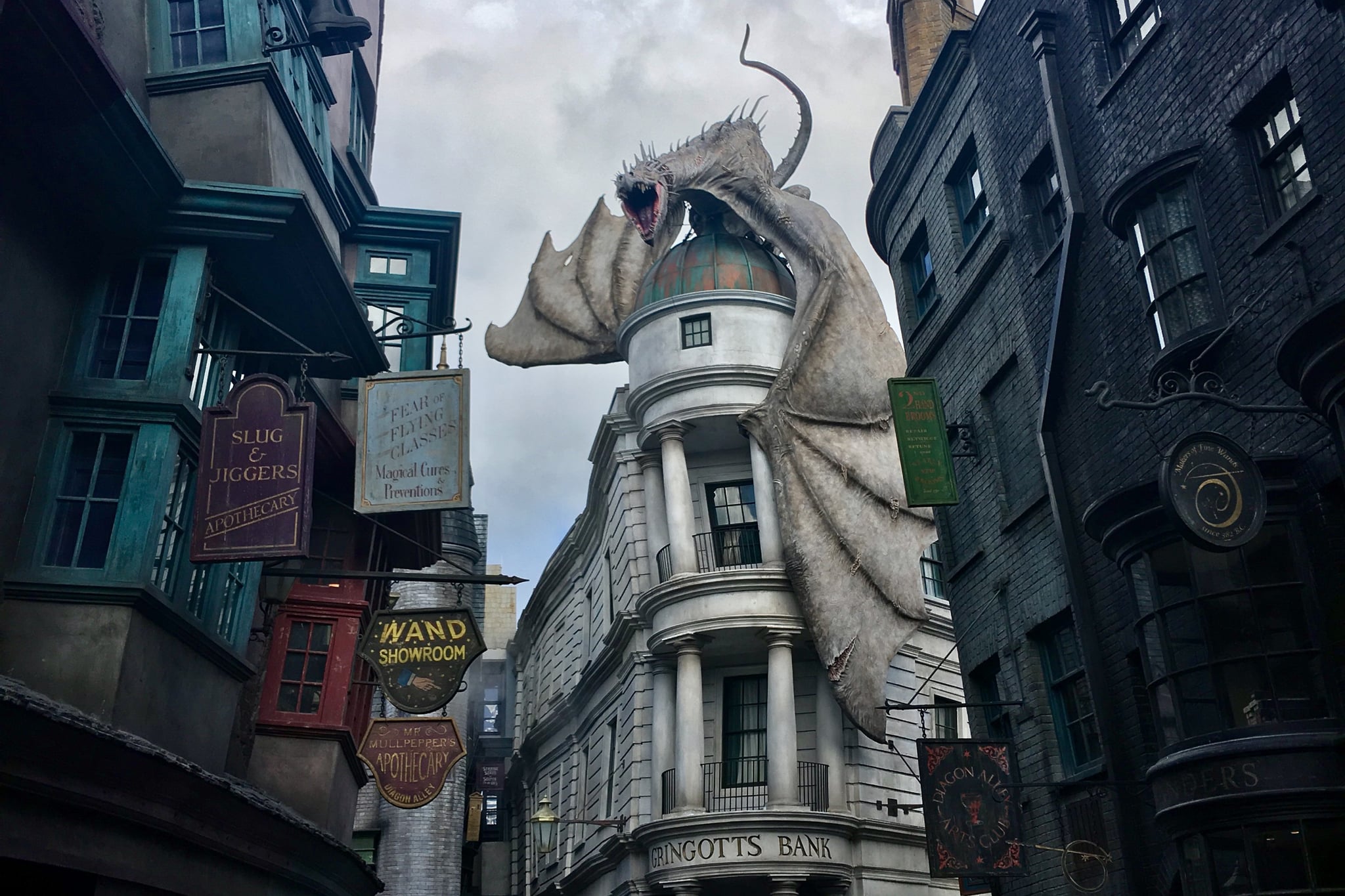 No matter the day or the time, Universal Studios Florida — mainly The Wizarding World of Harry Potter — is packed. We arrived on an early (er, early for us) morning in late August, when most kids had gone back to school, and found that the line for the Harry Potter and the Escape From Gringotts ride was already reaching epic proportions . . . but we had a secret weapon. Our tickets included an add-on: the Universal Express Unlimited Pass. This is Universal's answer to Disney's FastPass system, and it might be even better.
Here's the deal: say you're going for a day. You'll need to buy a single-day ticket, which will run you about $165 to visit Universal Studios Florida, Islands of Adventure, and the water park Volcano Bay. (The ticket price goes down the more days you purchase.) But then, you'll need to buy your Universal Express Pass. You can either get one that will apply to Universal Studios Florida ($60 per day), Islands of Adventure ($50 per day), or one that will cover both parks ($65 per day). This will grant you one admission to the Express line at each attraction at any time during your visit.
Now, if you know you'll just want to ride between Hogsmeade and Hogwarts over and over, you should upgrade to the Unlimited Pass. It's a slightly bigger ticket, but it's worth it to go on whatever rides you want, whenever you want, as many times as you want. An Unlimited Pass for Universal Studios is $75 per day, Islands of Adventure will be $55 per day, and a two-park Pass is $85 per day. That's only between $5 and $20 more for unlimited cutting-in-line privileges!
Yes, it's a lot of money when you're already paying to visit the parks, but you will be maximizing your time. The longest we had to wait for a ride was 10 minutes, while the regular line estimated a 90-minute wait time — and that was for Harry Potter and the Forbidden Journey. Every other ride in the park was an absolute breeze; we walked onto The Mummy, Transformers: The Ride-3D, and Skull Island: Reign of Kong. We figured we'd be at the parks all day, but we had done all the rides by 1:30 in the afternoon!
For those who have been looking forward to Halloween Horror Nights all year, there's a special Express Pass ($80) that will allow you to skip the lines at the haunted houses (in addition to the other rides). That means you'll get to go to all the scariest places in the parks!
I can't make the decision for you, but I can tell you that our Express Passes saved us literal hours of standing in lines, and you can't put a price on time. (Just kidding, you can . . . it's $85 per day.)
Image Source: POPSUGAR Photography / Maggie Pehanick