Upcycled Paper Coffee Cup Candle
Don't Toss That Cup! DIY Coffee Candles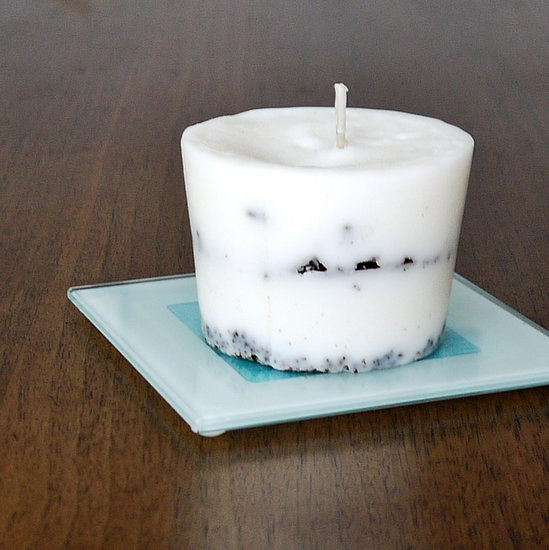 Next time you're enjoying a hot cuppa joe from your favorite coffee spot, instead of tossing the paper container, take it home to repurpose into a homemade candle. Use leftover wax candle ends, along with a sprinkling of used coffee grounds, and you've got a fun and eye-opening candle to scent your home or give as a gift.
What You'll Need:
Small paper coffee cup
1 to 2 tablespoons used coffee grounds
Paper towel
1 cup wax candle remnants
Candle wick
Scissors
Small saucepan
Small metal or glass mixing bowl
Directions:
To create the base of the candle, add 1 cup of wax candle remnants to a small metal or heat-safe glass bowl, and place over the top of a small saucepan filled halfway with water, creating a double boiler. Bring the water to a simmer and watch closely until the wax has melted, which takes about 5 minutes.
Give the paper coffee cup a good cleaning, and wipe to make sure it's dry. Place the coffee grounds in a paper towel, and squeeze to release any extra liquid. Position the wick in the center of the cup, and sprinkle a layer of the coffee grounds at the base. You can find candle wicks at your local craft store.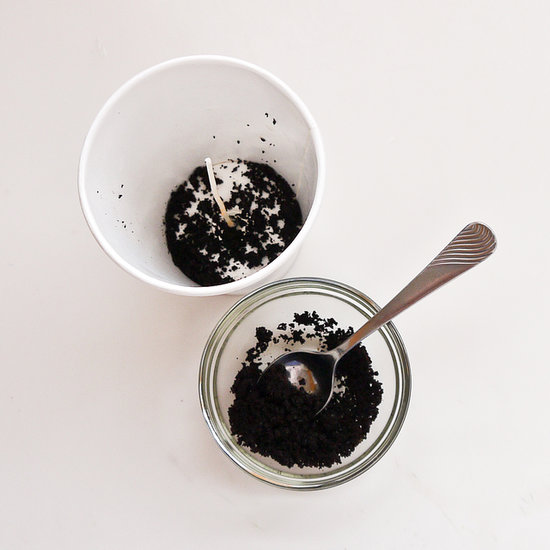 Carefully pour half of the melted wax over the coffee grounds, reserving the rest of the wax for the top of the candle. Let the wax harden for 20 minutes.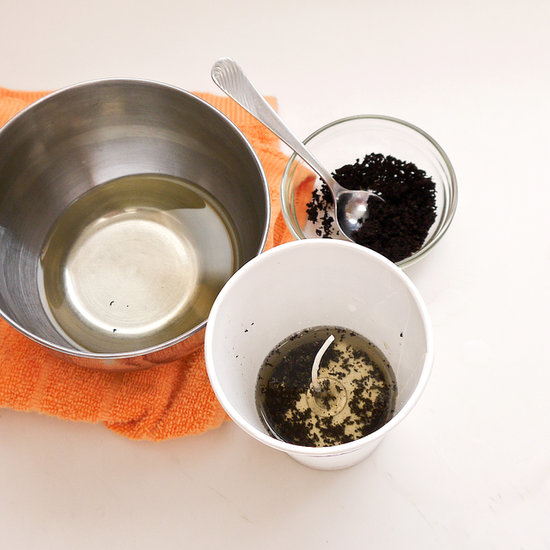 To create the second layer of the candle, sprinkle the cooled wax with another spoonful of coffee grounds. Rewarm the wax in the double boiler, and top off the candle.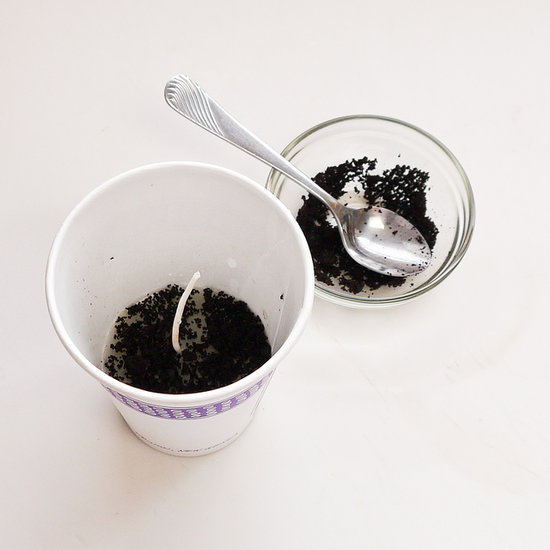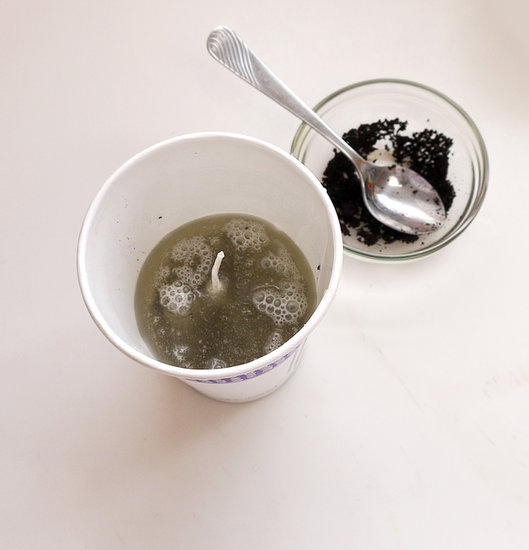 Let the candle cool for at least an hour, and then cut away the coffee cup to reveal the finished candle. If needed, smooth the edges with a paper towel, and trim the end of the wick to fit the candle. Find the perfect spot to display your candle, and enjoy the subtle coffee scent.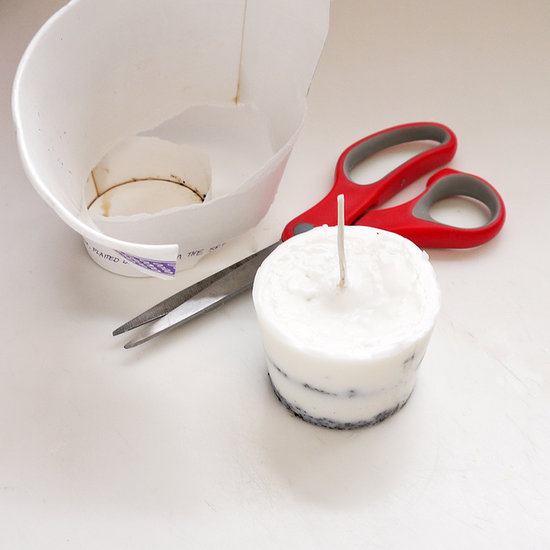 Image Source: POPSUGAR Photography / Sarah Lipoff