Uses For Vaseline
7 Smart Uses For Vaseline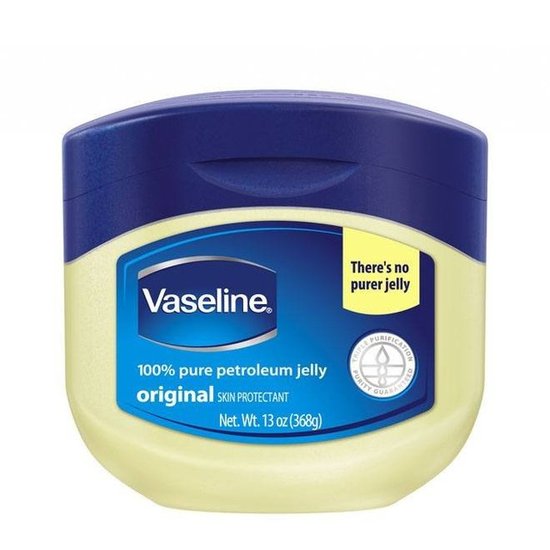 You might not know it, but a small tube of Vaseline can work wonders for both your health and your home (plus, it's incredibly cheap!). The reason? Petroleum jelly is a blend of natural waxes and mineral oils that repair and target dryness, among (many) other things. Ahead are 18 cool uses for this moderately magical product.
Chapstick: Smear Vaseline on your lips to keep them from being chapped. Do it at night before you go to bed and you'll wake up with smooth, soft lips.
Moisturize skin: Vaseline can be used on skin that's prone to psoriasis and eczema. It'll heal by moisturizing the dry patches. The petroleum jelly can also be used on elbows, cuticles, hands, and feet.
Protect skin from hair dye: When you're dyeing your hair at home, put Vaseline around your hairline to prevent your forehead from being dyed and protect your skin from the chemicals.
Scrub: Add sea salt to Vaseline to make your own body scrub.
Soothe and heal: Vaseline can help to heal poison ivy lesions, new tattoos, and light burns. It's also a good moisturizer when it comes to skin irritants like diaper rash.
Prevent rust: Put a light layer on tools or machinery to prevent them from rusting.
Shine leather: Dab a little Vaseline on leather items like bags or shoes to polish them and add a bit of shine.