Virgin Atlantic Upper Class Perks
What It's Like to Fly Upper Class With Virgin Atlantic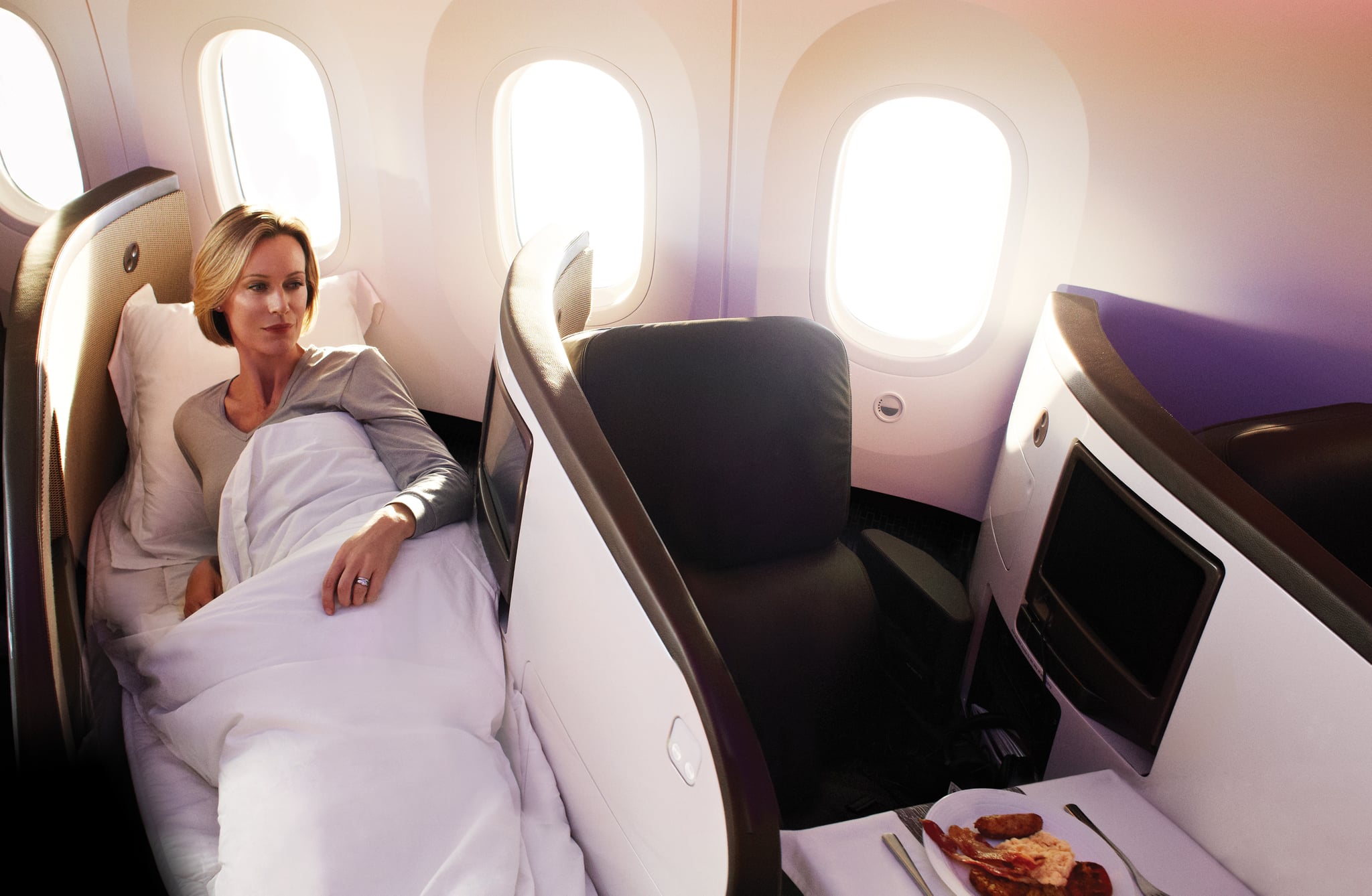 When it comes to public transportation, flights are expensive as it is, so when deciding which cabin to book I've never quite understood why people might opt to spend even more of their hard-earned cash on getting from point A to B for the sake of some extra leg room.
For the very wealthy, of course, dropping big money on a flight might be similar to getting a cab instead of riding the bus but in some cases going from Economy to Upper can triple the price of a ticket, so is it really worth it?
Thankfully, even if you don't have much spare cash to flash, Virgin Atlantic's Flying Club points system makes it possible to collect those miles and book an Upper Class ticket while only paying the tax.
I tried the service from New York to London and this is what I found.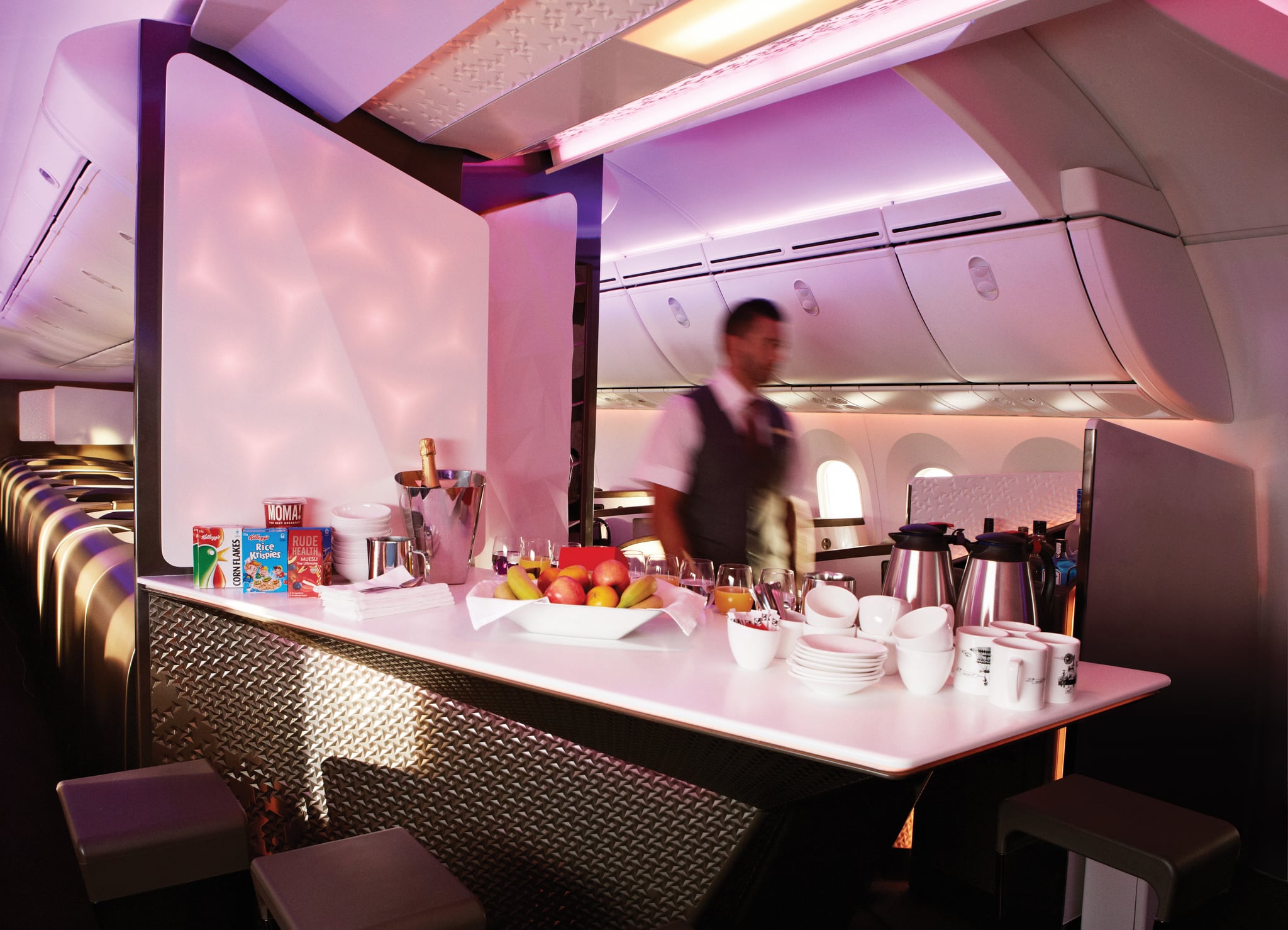 You'll avoid the long lines.
Anyone that's traveled through New York's JFK or London Heathrow will know how hectic the international airports can get, so flying Upper makes avoiding the hassle 10 times easier. The queues at check-in are much smaller than those in the Economy or Premium Economy areas and the same goes for leaving the plane. Those in Upper, at the front of the plane, also get to leave sooner than those stuck behind hundreds of others at the back.
You can chill out in luxury before even getting on the plane.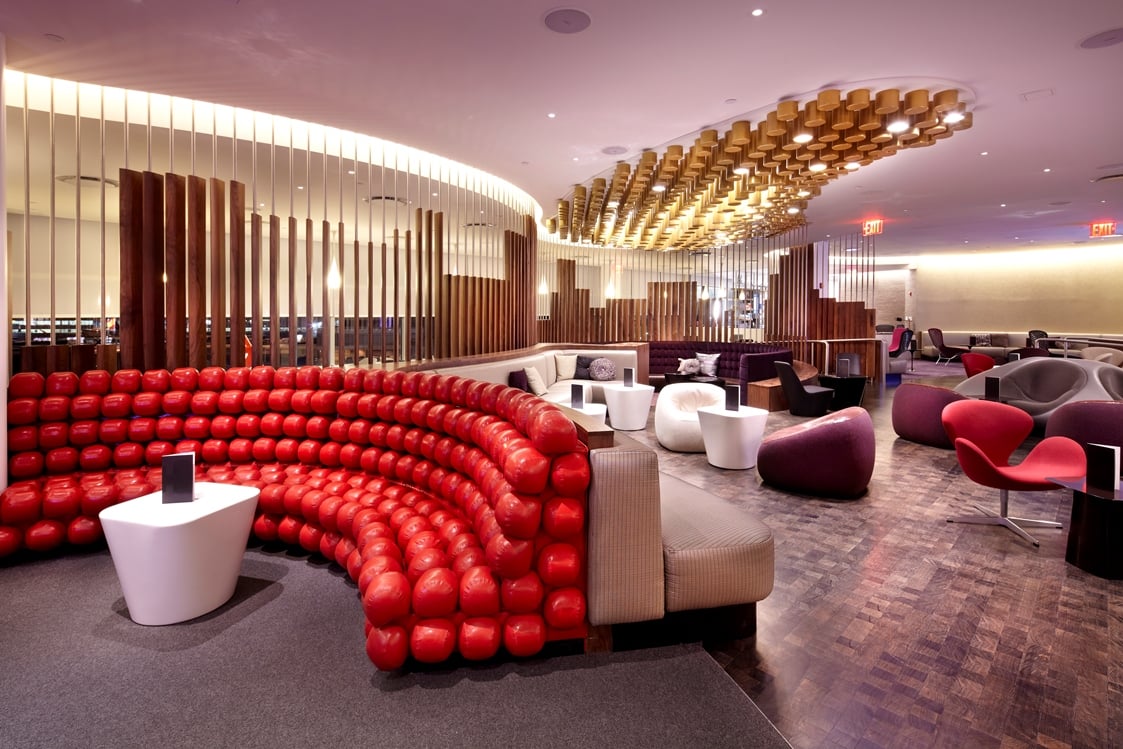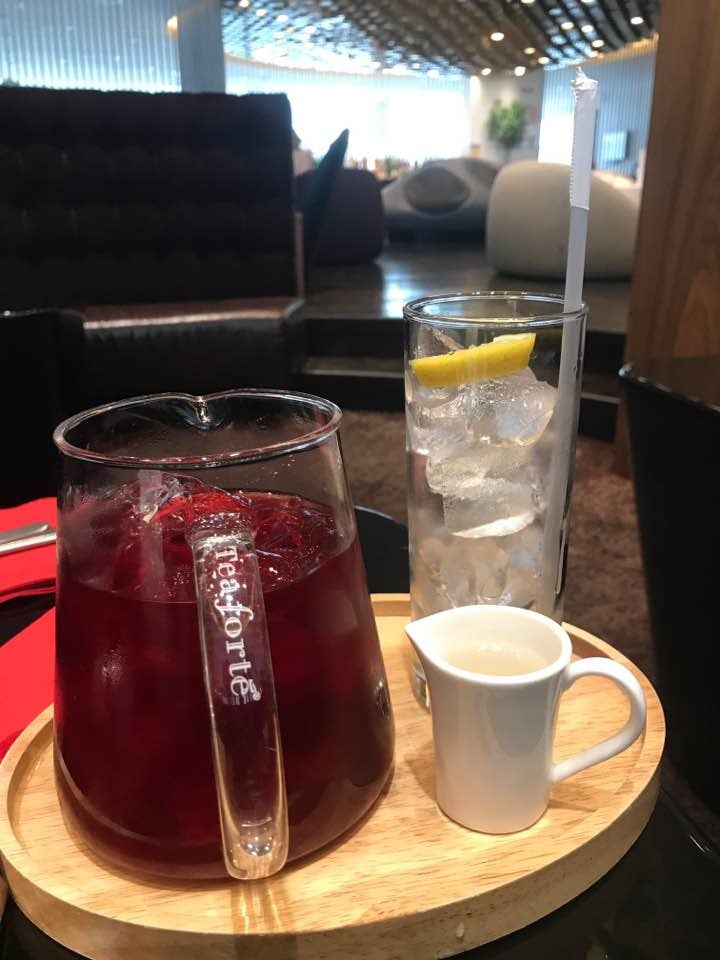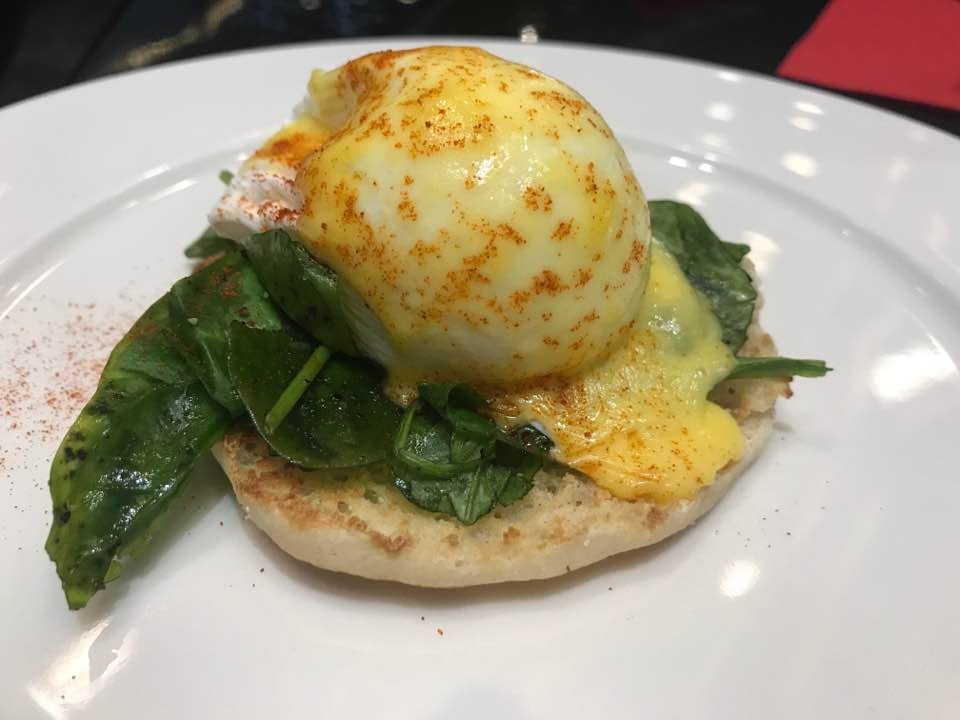 The Virgin Atlantic lounges at JFK and Heathrow are absolutely incredible. Drinks and cooked meals are free so you can order bubbly and eggs Benedict at 6am without a care in the world. The lounges are also ideal spots to charge your phone, kick back and read a magazine or freshen up in the bathroom in a peaceful and super clean environment. There's no need to keep checking the clock as staff will notify you when it's time to start boarding your flight.
The party starts before take off.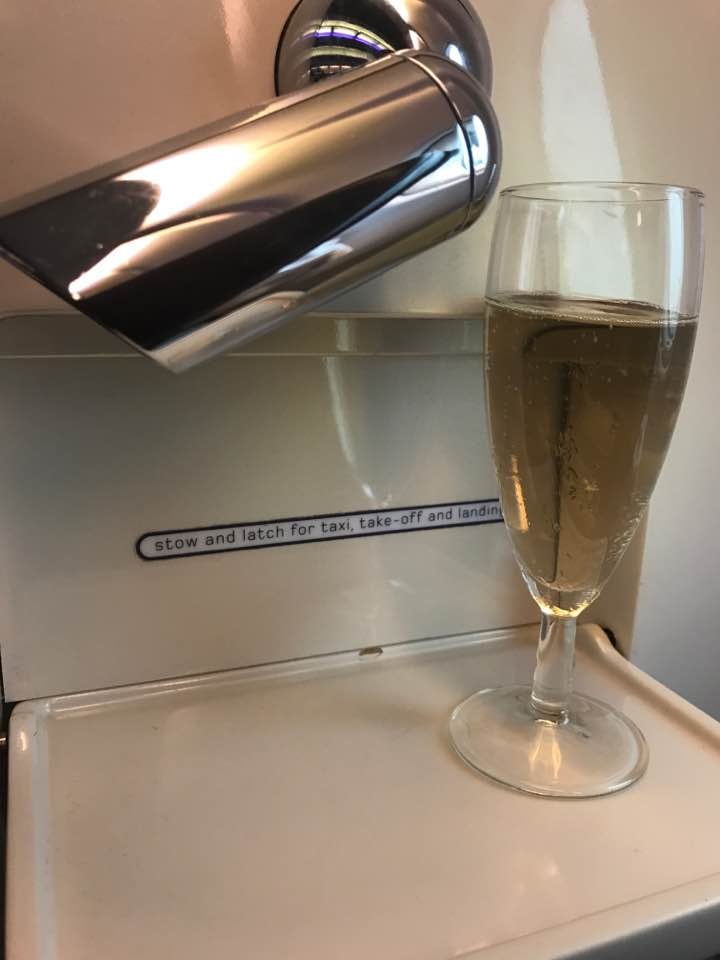 If you don't have time to visit the lounge beforehand, fear not, because as soon as you turn left into the Upper Class cabin, staff make sure you're well looked after. Champagne, water, juice? Those traveling in Upper can get cozy in their own cubicle right away instead of fumbling and tripping over fellow passengers in their row in Economy to get comfortable.
The cubicles are perfectly compact, yet roomy at the same time.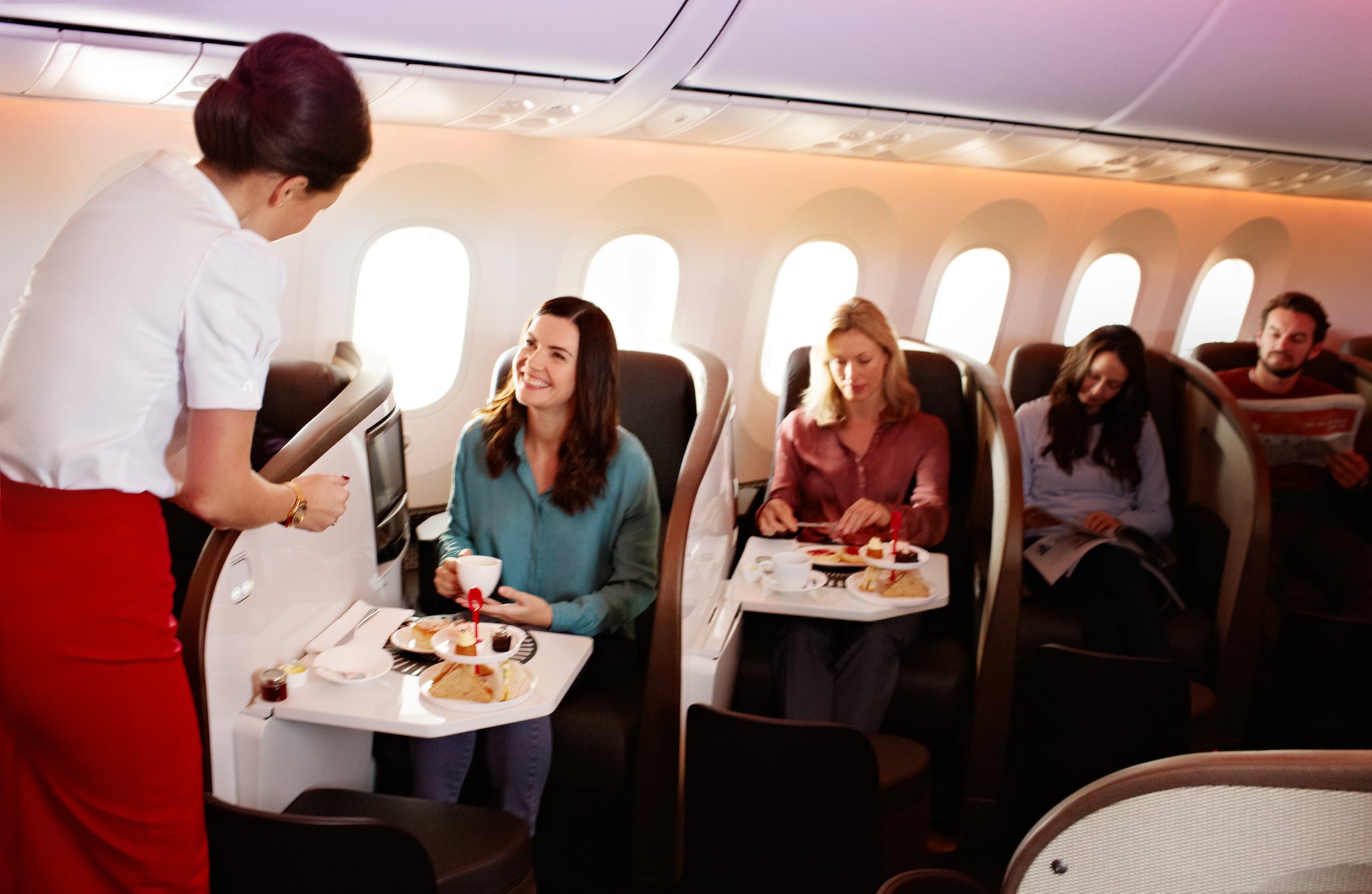 If like me you like to get comfy as soon as you arrive anywhere, you'll be grateful for the smart spaces in Upper. Firstly, you'll have so much room in your overhead locker, and under the seats are cubbies to keeps things like your shoes or bag if you're going to constantly be dipping into it. Otherwise, it's the perfect place to stretch your legs into or better yet pop them up on the extra seat you have in front of you. If you're flying with a fellow Upper Class guest, it's perfect, because it's a space for them to join you for visits throughout the flight.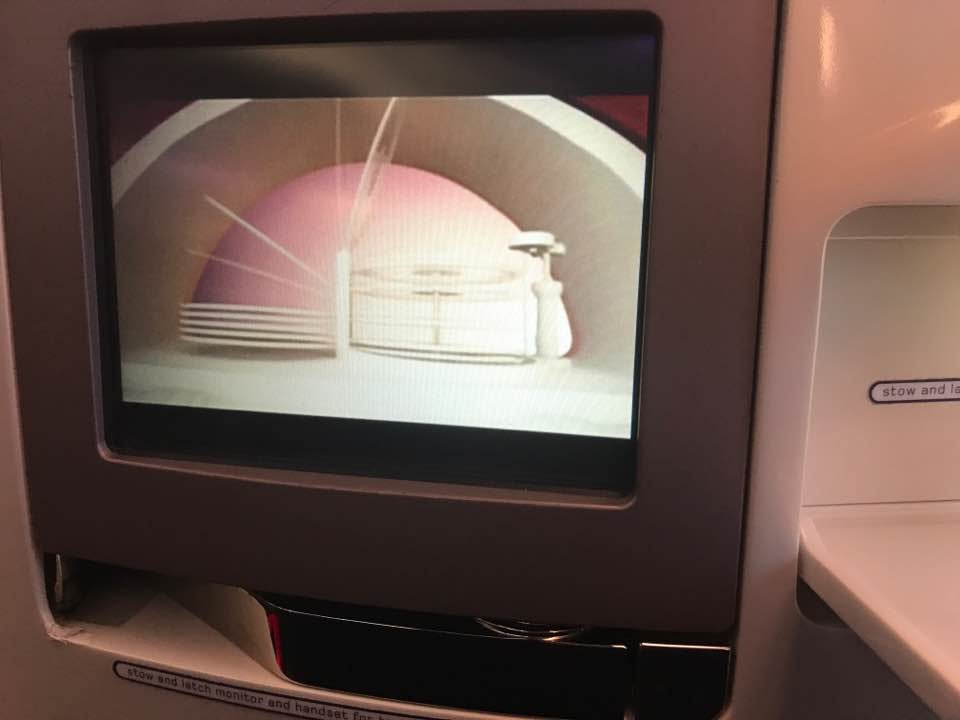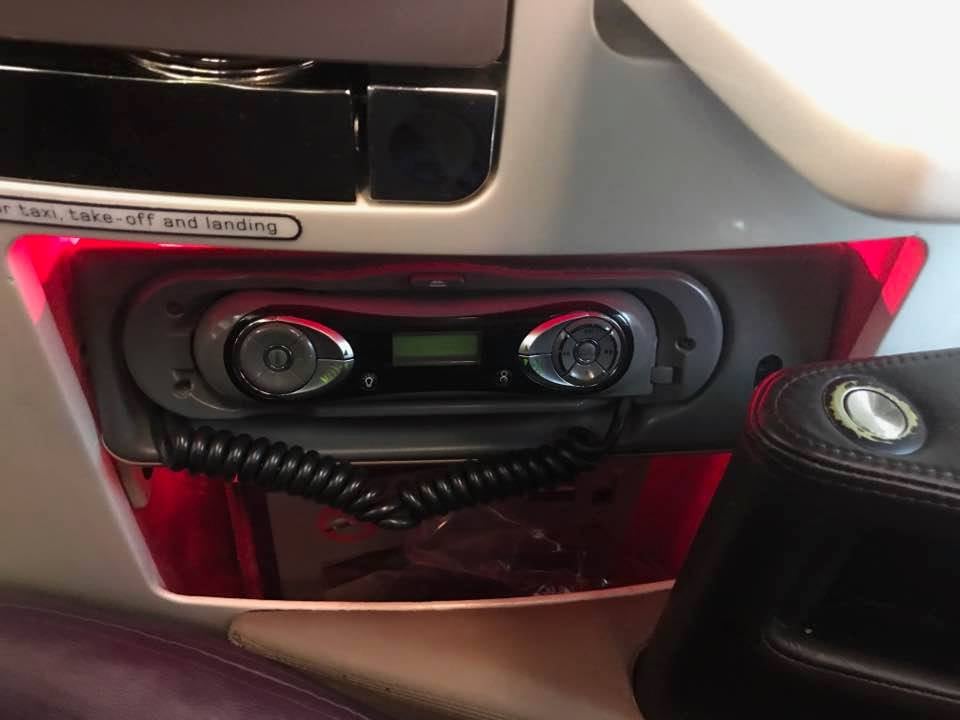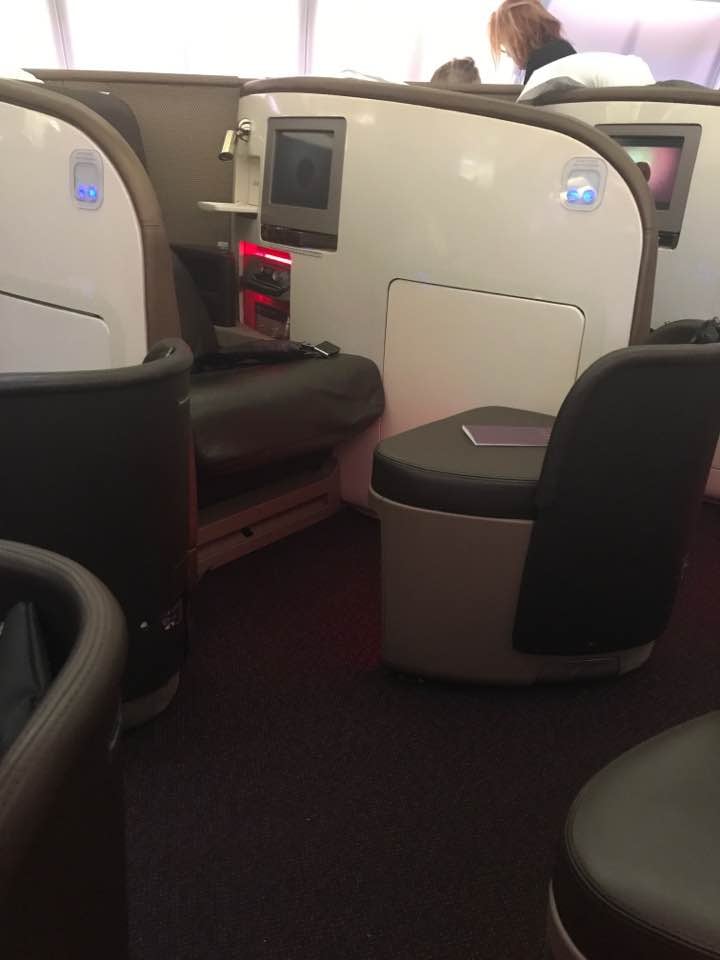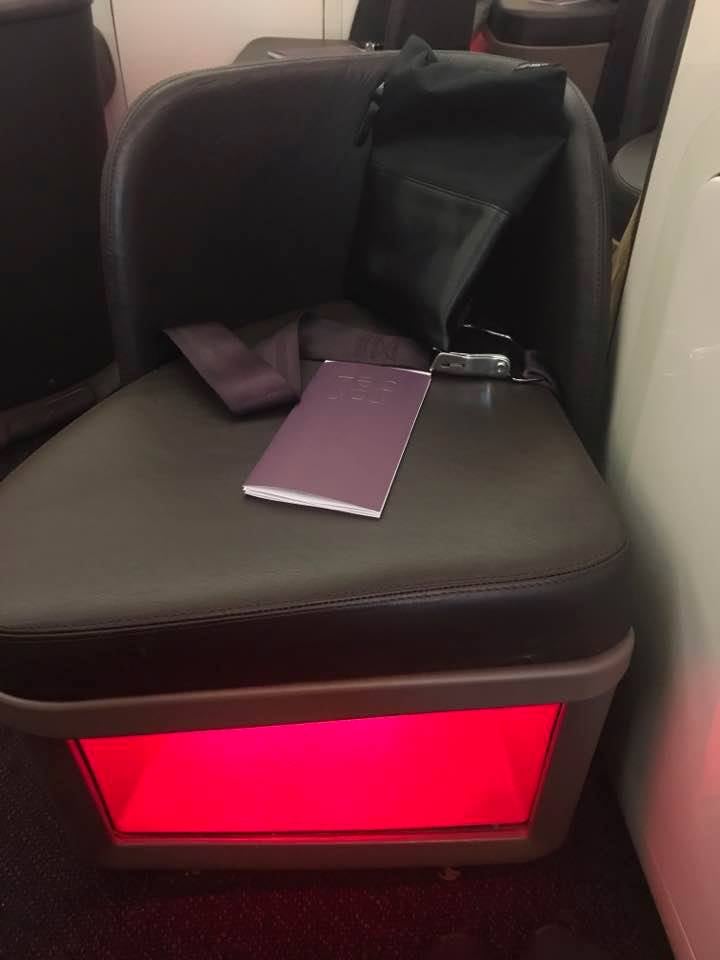 In terms of other features, the TV unfolds from the side of the cubicle instead of staying on the back of a fellow passenger's seat, and there are plenty of compartments to put things such as your mobile phone or water. There's a mini tray table for drinks and when meals are served, a full-sized one comes out from the bottom of the cubicle, which can be adjusted to be nearer or further away from you.
The food is top quality and comes often.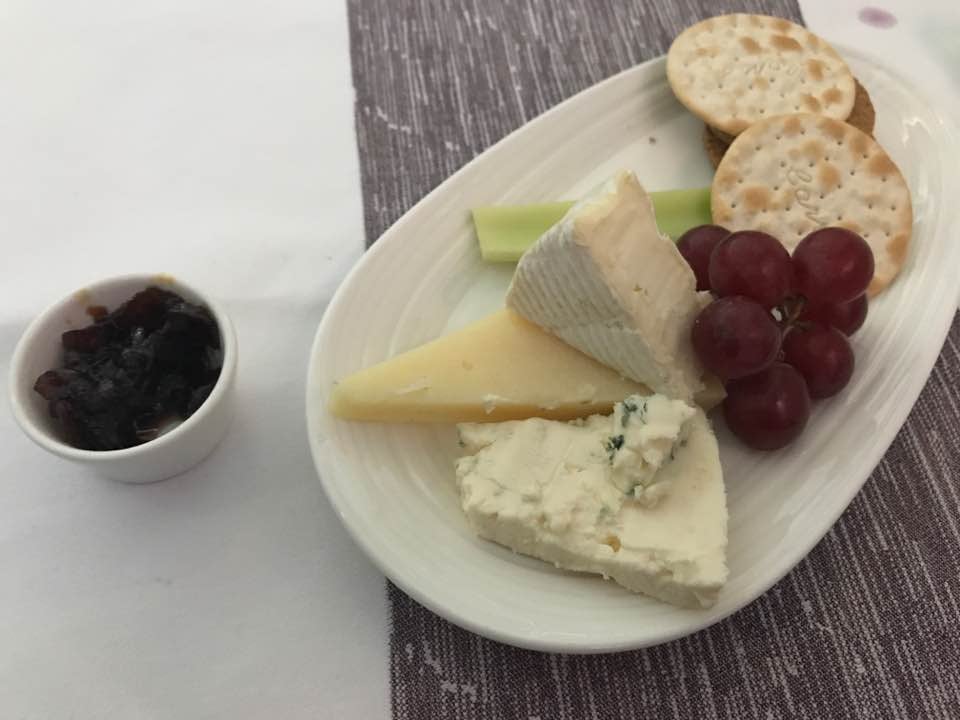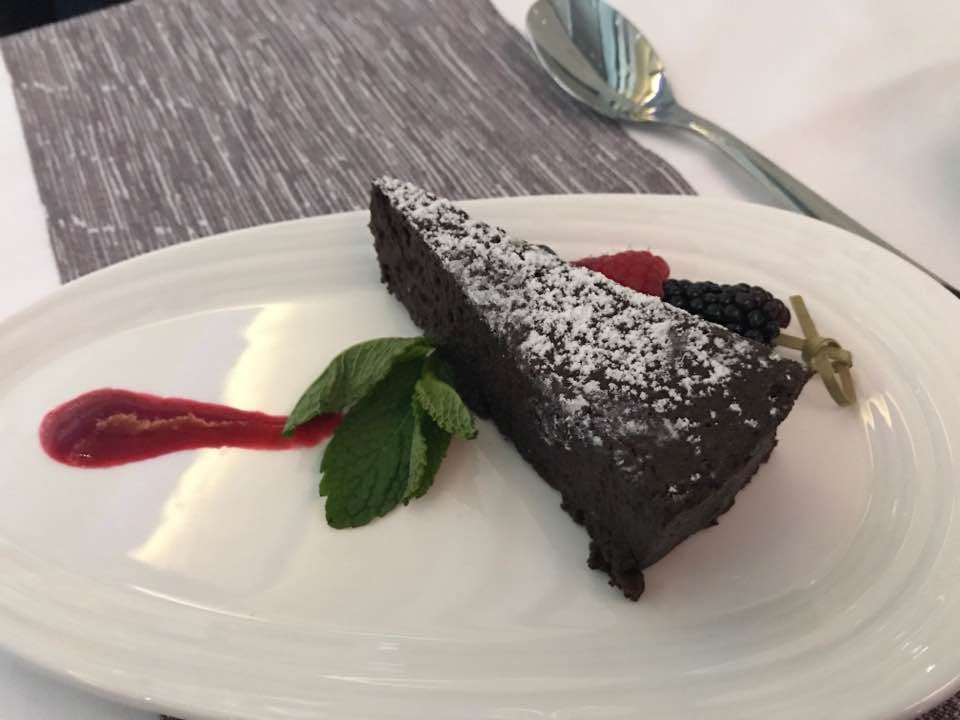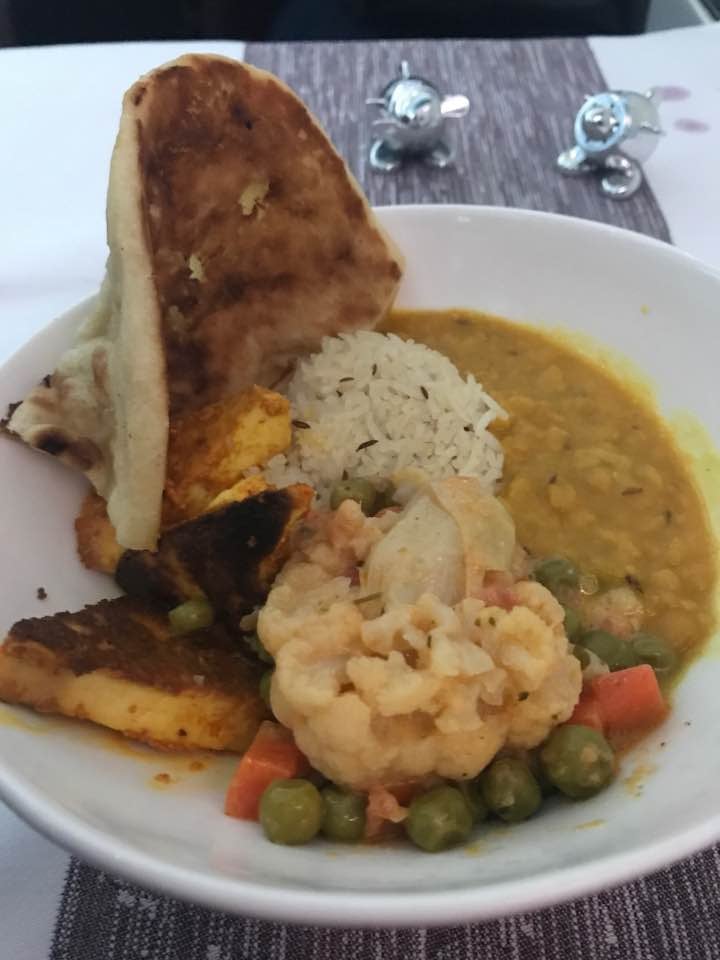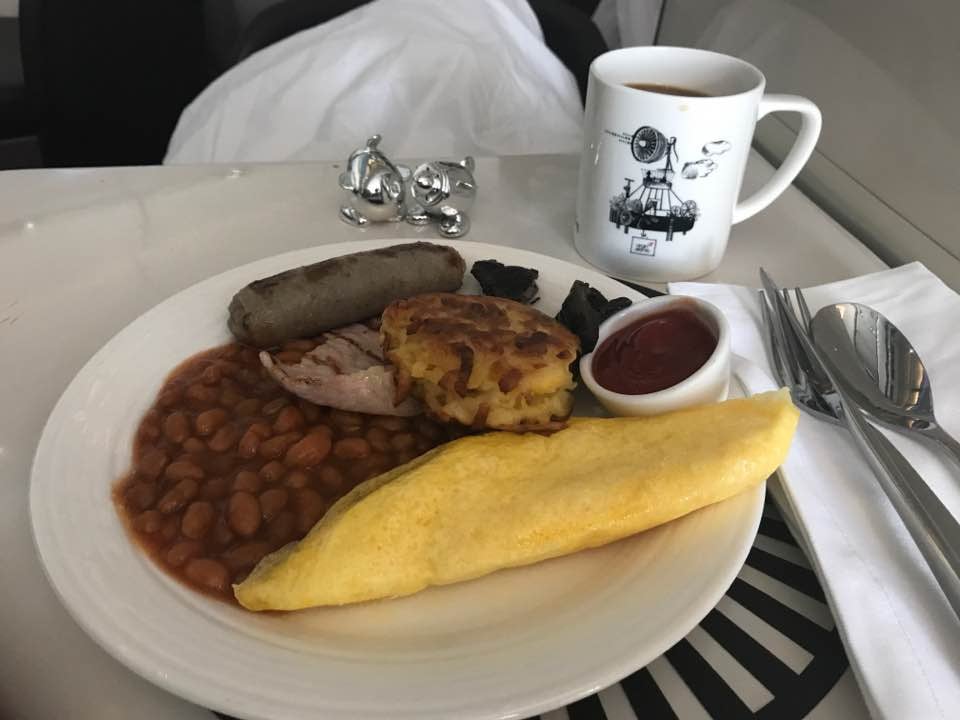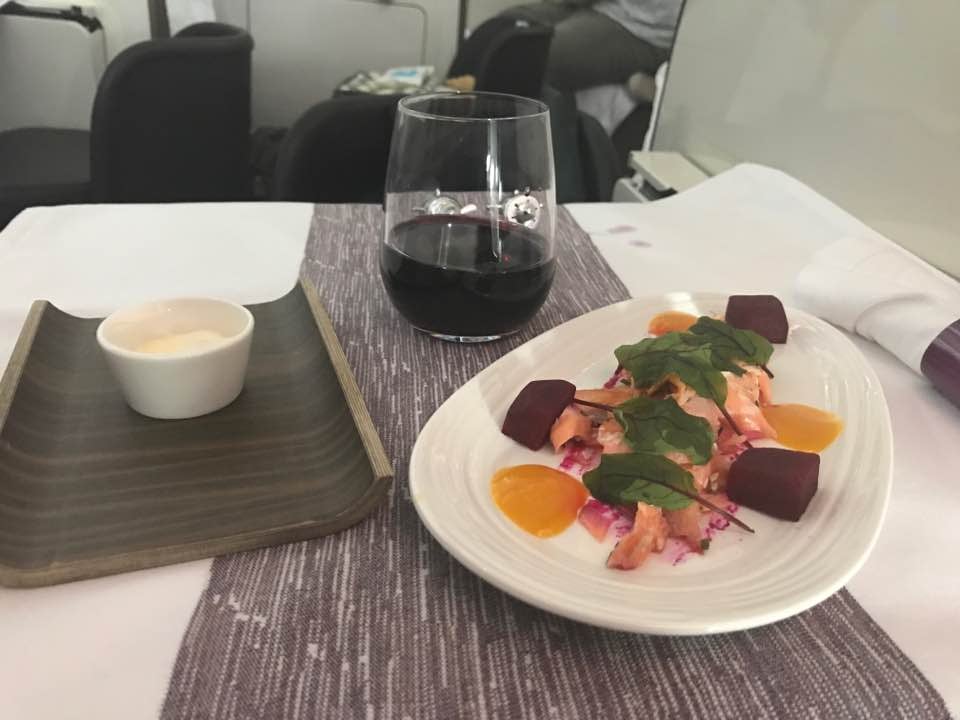 In a seven-hour flight, I might have had just as many dishes! The breakfast menu had so many options, including a Full English, pastries and cereal, while the lunch offerings included curries, a salmon starter, plus chocolate cake dessert and cheese and biscuits to top it off. The drinks menu was also more extensive than in Economy. For example, if you order a red wine, you'll be greeted with the response, "from which region?".
You'll get the best sleep ever.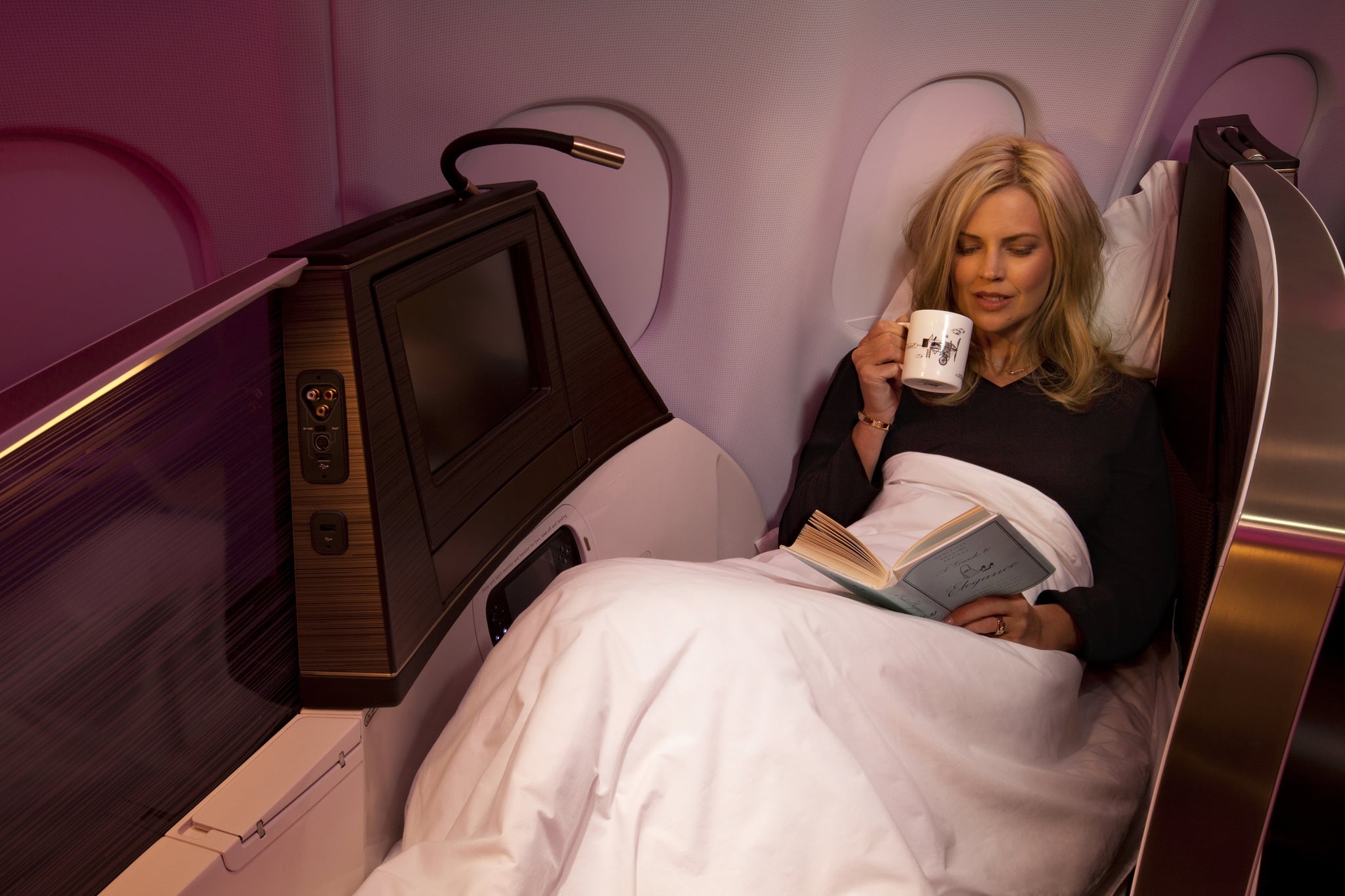 And you don't even have to make your own bed. A member of cabin crew will recline the bed for you, lay out a mattress topper with pillow and super comforting duvet. Despite adopting a new position in your cubicle, you can still enjoy entertainment as the TV position can be adjusted and the mini drinks take will hold your beverage.
The amenities are better too.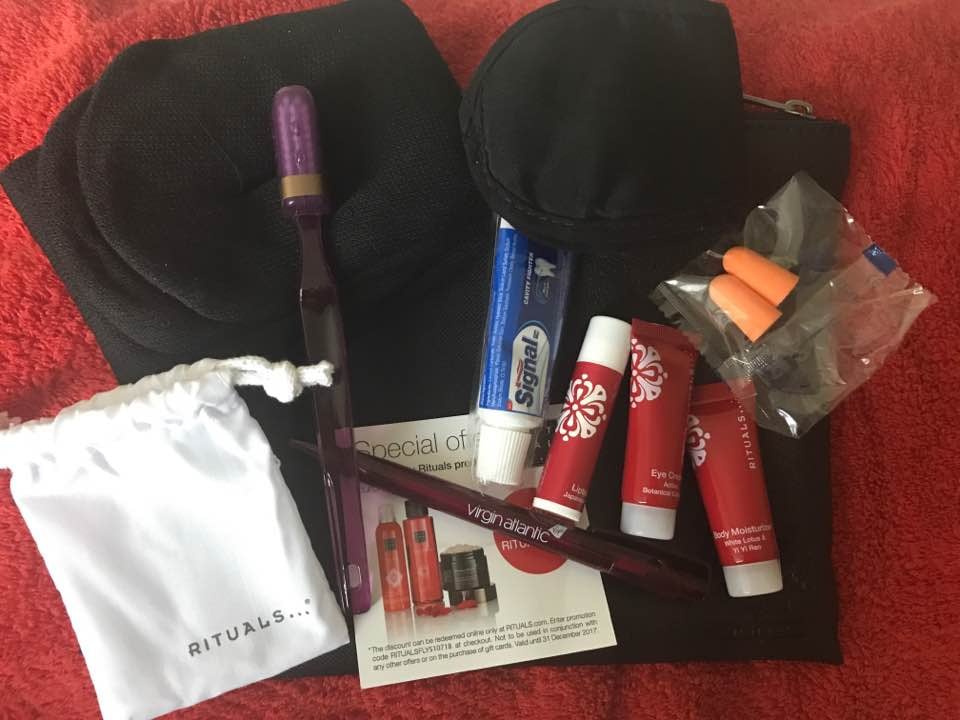 With cozy socks, Signal toothpaste of a size you get more than one squeeze out of, plus a pen, eye mask, earplugs and Rituals branded eye cream, moisturizer and lip balm, you'll come off your flight looking and feeling better than usual. Those in Upper also get use of a large headphones that are way more effective and comfortable than the ones you get in Economy.
So, is it worth it?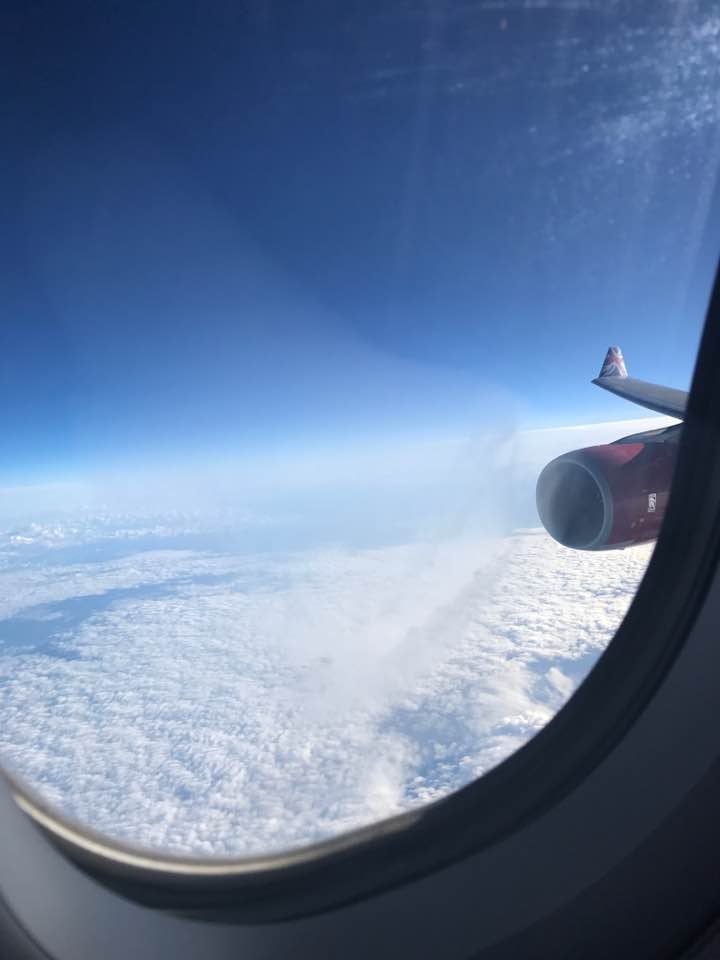 Absolutely. It's an altogether better experience as with less people to look after per flight attendant, you get all the attention you need and as a special touch they refer to you by name. Even little details such as the real hot towels (instead of disposable cloths) and propeller-shaped salt and pepper shakers instead of sachets at meal times make a huge difference. Upper Class passengers also have their own swanky bar to hang out at.
Upper Class tickets from Dubai to London start at AED8,970, otherwise, get collecting those miles!
Image Source: Virgin Atlantic