What a Brunch Experience Is Like For Women In Dubai
The 8 Types of Friends You Have at Brunch...But Love Them All The Same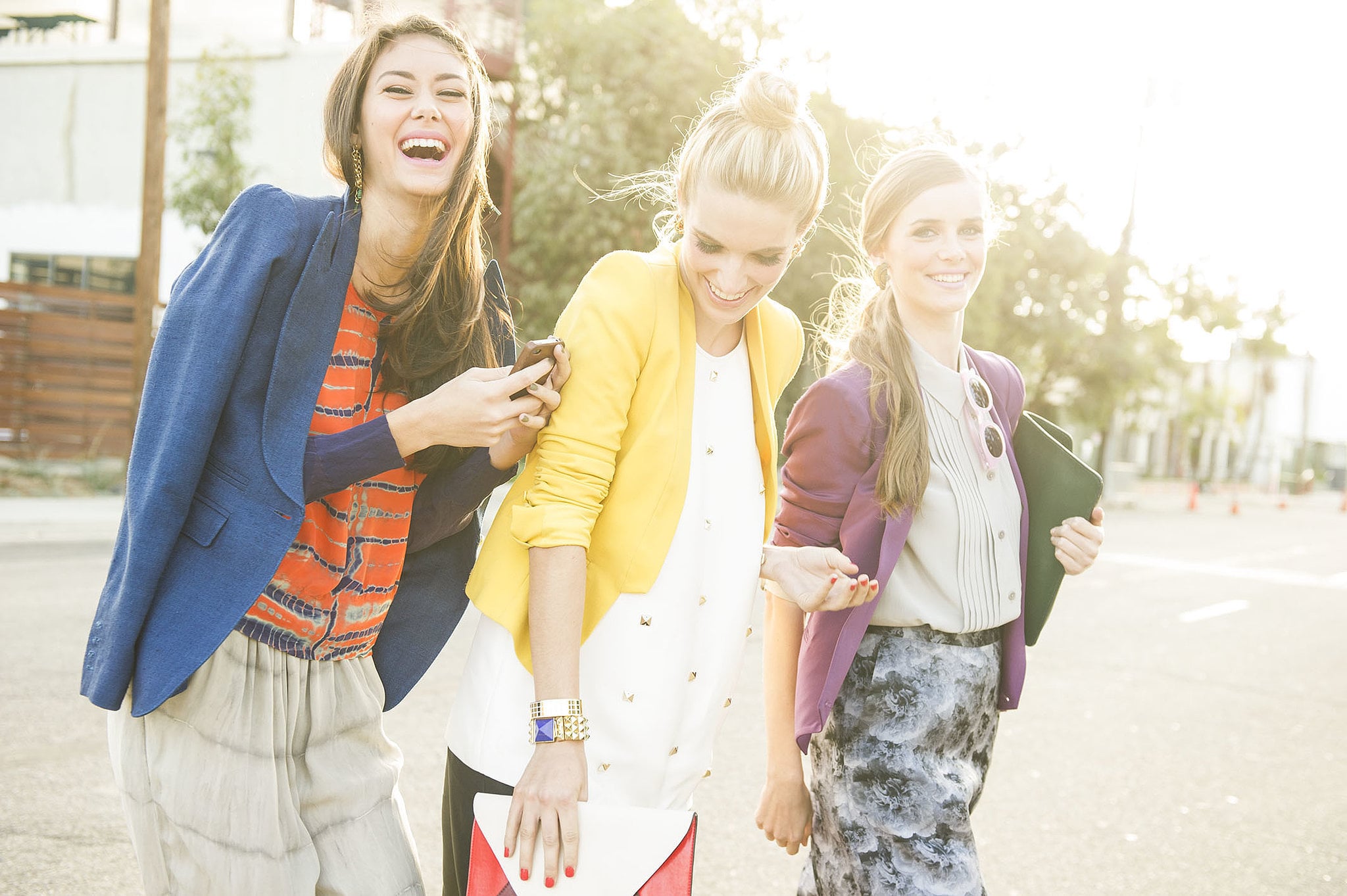 Brunch isn't as straightforward as it seems. When you invite one of these types of friends, it can change the whole experience.
1. The poser
You know, the one walking around with the pineapple on top of her head or standing on the chair to dance when we're only 45 minutes in. Every brunching group a bit of a show-off, so embrace the situation and join them while they're at it.
2. The food critic
You're not sure when they graduated from Le Corden Bleu culinary school but this buddy knows what's what. You'll find her commenting on every aspect of the service, presentation and of course how palatable each dish is. Well someone's got to keep tally of the best brunch for when your birthday celebrations come around.
3. The serial dieter
Yes, she's cut out bad carbs again. But she's paid Dhs500 for this so there will be several courses of salad before moving onto a sensible main. Any drinks that aren't see-through are completely out of the question and you'll constantly be reminded of how lucky you are that you can eat what you want. If your pal is a gym obsessive too, make sure to go in front of her at the buffet line before all the protein-packed items are gone.
4. The strategic bruncher
She's the one who has decided to leave carbs until last in order to experience as much as possible. When she realizes she failed by loading up on too many cute canapés in the beginning, it's time to take a food break and focus on getting her money's worth on the drinks front. But brunch is over in 30 minutes so there's a rush to pile up desert plates. more fool here, pudding is the best part and now there's barely any room. Who said brunching was easy?
5. The anti-social social media fan
You let her off for mumbling back every response with a blank stare on her face because she must do something quickly on her phone. In reality, the Instagramming and Facebook posts can wait until the taxi home but Snapchat waits for no one. Fellow brunches keep batting her extended selfie arm out of the way, at least help her choose the best filter.
6. The tired one
One glimpse at her and you feel bad she felt obliged to come until you realize she's only had a few hours' sleep. If it's self-inflicted it gets no sympathy. At first, every word must be whispered to discuss which food she'd better avoid, you make sure the waiter keeps topping up her H20…wait, that's not water. And she's back to her old self again.
7. The mother
The Jumeirah Jane or the yummy mommy … sometimes when brunching with your besties, the family tags along because there's no way she's missing out even if it is the nanny's day off. In between every plate you find yourself dashing to the bathroom to help out on the baby changing bench or holding baby in one hand while you gulp bubbly using the other. Remembering to coo at every sound the cheeky little monkey makes is standard procedure but one thing's for sure, the bubba is certainly making your table the social butterflies of the room. Time for the tiny tot to hit the dance floor with the girls.
8. The one who loves making new friends
She's swapped numbers with everyone she bumped into from the bathroom to the terrace, and it's only over when her phone dies. By then she's assured you she's made arrangements for the after-party where at least 30 of the coolest people in town are going. By the way it's at your place.
Image Source: POPSUGAR Photography / Matthew Barnes