What's The Difference Between Arab and Arabic?
Arab, Arabic, Arabian: Are You Using These Terms All Wrong?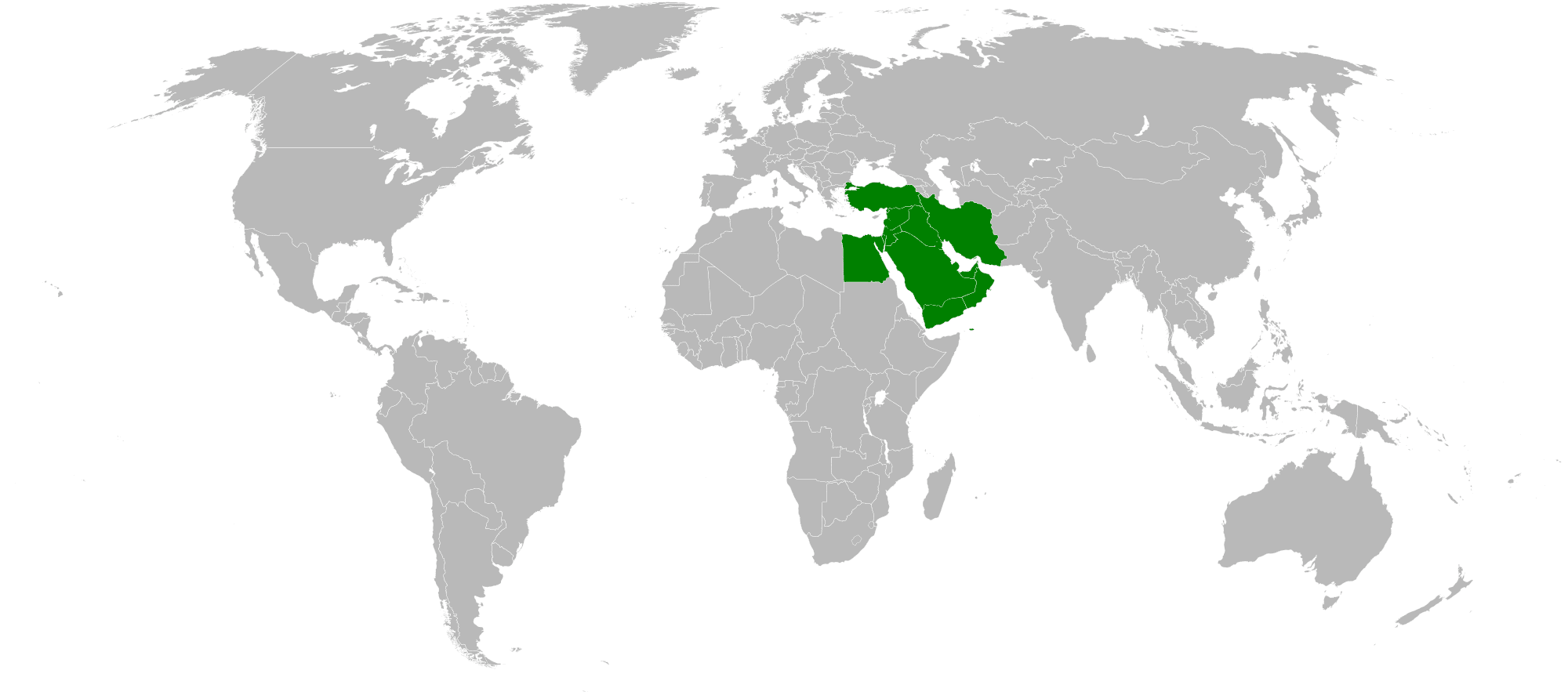 Recently, a comic illustrated by Terry Blas went viral. Titled "I'm Latino. I'm Hispanic," the aim of the drawing was to show that there is a distinction between the terms "Latino" and "Hispanic."
Blas' illustration inspired a number of spin-offs, as the differentiation between a word that connotes geography and one that connotes language is not limited to Latinos and Hispanics. To help out, Quartz created a guide of 42 easily confused terms, and we've broken it down to help you navigate the region.
Arab, Arabic Arabian
Arab: "Refers to an ethnic group that forms the majority in a number of Middle Eastern and North African countries."
Arabic: "The language spoken by many ethnic Arabs, and in member states of the Arab League."
Arabian: "Refers to items or plant/animal species originating on the Arabian Peninsula—considered the historical homeland of ethnic Arabs."
The Middle East, MENA, The Arab World
The Middle East: "The Middle East is a region that includes Turkey, Lebanon, Israel, the Palestinian Authority, Iraq, Kuwait, Bahrain, Iran, Jordan, Saudi Arabia, Qatar, the United Arab Emirates, Oman, Yemen, Egypt," and Syria.
MENA: "The MENA designation (Middle East and North Africa) adds Libya, Tunisia, Algeria, Morocco, and Sudan into the mix. MENA typically excludes Turkey as well. Afghanistan and Pakistan, though frequently thought to be in the Middle East due to their Muslim-majority populations, are both in South Asia. And, to this day, no one is entirely sure where the countries of the Caucasus fit in."
The Arab World: "Generally used to refer to member states of the Arab League." The Arab League, which was founded in Cairo in 1945, consists of 22 nations: Algeria, Bahrain, Comoros, Djibouti, Egypt, Iraq, Jordan, Kuwait, Lebanon, Libya, Mauritania, Morocco, Oman, Palestine, Qatar, Saudi Arabia, Somalia, Sudan, Syria, Tunisia, United Arab Emirates, and Yemen.
Syrian, Syriac
Syrian: "Anyone from the modern state of Syria."
Syriac: "A language spoken by groups from Iraq and the Levant known as Assyrians, Arameans, or Chaldeans, who are descended from ancient Mesopotamian peoples. Most Syrians are ethnic Arabs, though some may be Kurdish or Armenian, and most Syrians do not speak Syriac."
For more, see Quartz's complete guide right here.