What to Do If You Miss Your Connection
What to Do (ASAP) If You Miss Your Flight Connection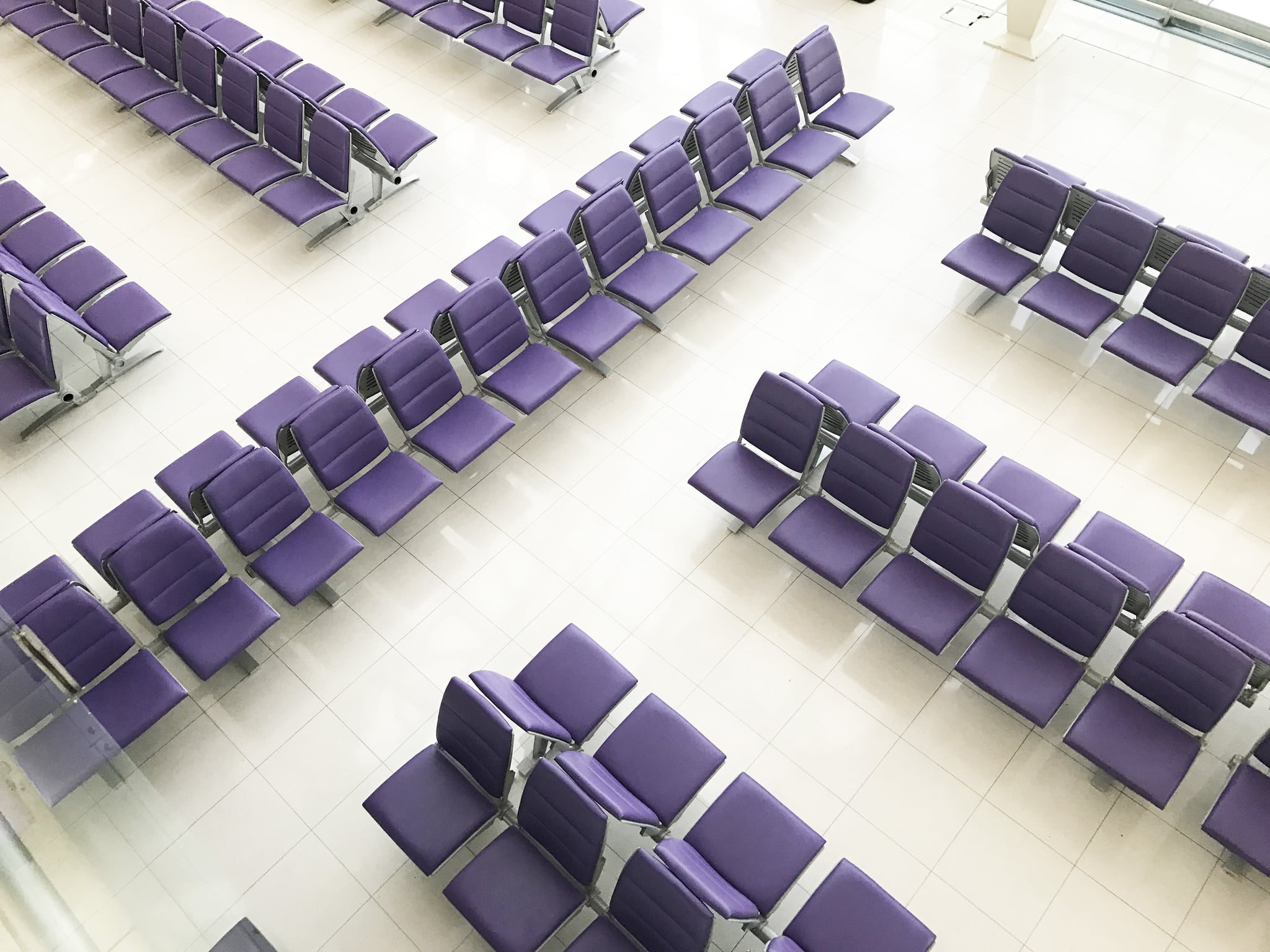 You're sitting on the tarmac, palms sweating, as your plane creeps toward your gate at a f*cking snail's pace, while the minutes until your connecting flight tick away. There's nothing quite like the sinking feeling I've gotten in my stomach — especially in foreign countries — when the possibility of missing my next flight back to the States becomes more and more of a reality. Unfortunately, if you miss your connection, there aren't always ton of options, and passengers aren't necessarily entitled compensation — or even rebooking — in many cases. Make sure you read the airline's fine print and rules when you book with them to avoid derailing your travel plans if you miss a connection. And always give yourself enough time in between flights; a longer connection is better than one that has you running Home Alone-style through the airport.
If it's the airline's fault, and your connecting flight is with that same airline . . .
If your first flight is delayed because of issues with the airline, the airline should rebook you on the next outbound flight to your destination. If the next outbound flight with the airline is the next day, the airline should provide accommodations and meal vouchers. If the issue that caused the delay is weather, however, then its unlikely the airline will compensate you; they will just help you rebook.
If it's the airline's fault, and your connection flight is NOT with that airline . . .
If you have two separate plane tickets with two different airlines for each leg, then the first airline that caused you to miss your connection is not required to help you rebook, and will not compensate you. This is something to consider on more expensive flights when you're booking; even if it saves sometimes to book through a third party and jump from multiple airlines for different legs of your flights, it can sometimes benefit you more to fly through multiple connections on one airline, and book your ticket through that airline rather than a third party site to ensure you get compensated in case of delay or missed connection.
If you miss your connection, and it's your own fault . . .
While some airlines may help you rebook your flight, they are not required to do so, and you will be most likely charged for the cost of that new flight. Furthermore, they will not compensate you monetarily or for any accommodations you need. If you miss a connection because of a long TSA security line, the airport/airline will not claim responsibility for this either, so always give yourself (more than enough) time to get checked in and through security.
Image Source: POPSUGAR Photography / Hilary White