What Does Your Passport Color Mean?
This Is What The Color Of Your Passport Really Means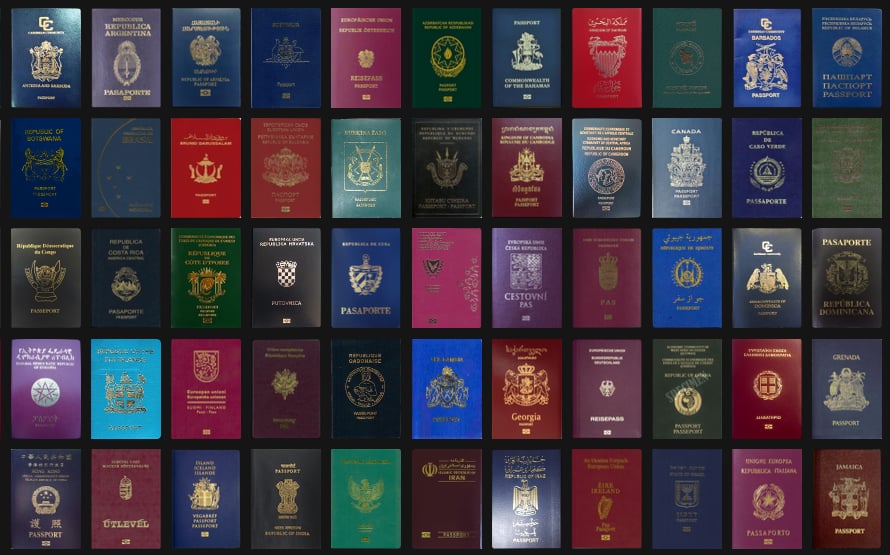 You can't travel without your passport-- but the color of the cover of this ultra-important document isn't as arbitrary as you may think.
Speaking to Business Insider, Hrant Boghossian, the vice president of marketing at the interactive passport database Passport Index, explained the significance of the world's most popular passport colors.
According to Boghossian, most passports come in four colors: blue, red, green, and black; though there is variation of shades within the four groups. With so many countries and so many cultures and traditions that shape the aesthetics of a nation, it's surprising that the color wheel is so limited for passport covers, but there's a reason behind the fact: "Passport production is a highly controlled process, and only few companies around the world are doing it," Boghossian said. The cardstock used for passport covers is "usually supplied by a third party" and therefore "only comes in certain color variations to meet the required standards."
So what does each color mean? And why is your passport the color that is? Let us explain.
Blue
According to Boghossian, Caribbean countries almost always have blue passports, though it's become a common color for "New World countries" as well. This explains why the US, Canada, and many South American countries boast blue passport covers. The UAE--which certainly is a new country-- also has a blue passport cover, though it's one of a few countries in the Arab world to opt for blue over green.
Green
Green is the most common color of choice for Arab countries. Boghossian told Business Insider that "most Islamic states use green passports because of the importance of the color in their religion." In addition to countries in the Middle East, other shades of green are also seen on passports from ECOWAS—Economic Community of West African States.
Red
EU passports come in a dark burgundy, and other countries that have expressed interest in joining the EU, such as Turkey, have swapped their colors to burgundy, too. Other countries that are part of the Andean community, such as Ecuador, Colombia, and Bolivia, have burgundy passports, too. Swiss passports come in a bright red, which matches the country's flag.
Black
Black passports are not as common as brighter colors, though dark shades tend to make a document look more official. Botswana, New Zealand, and Zambia's passports are all outfitted in black.