Why You Sleep Poorly Away From Home
THIS Is Why You Sleep So Poorly in a New Place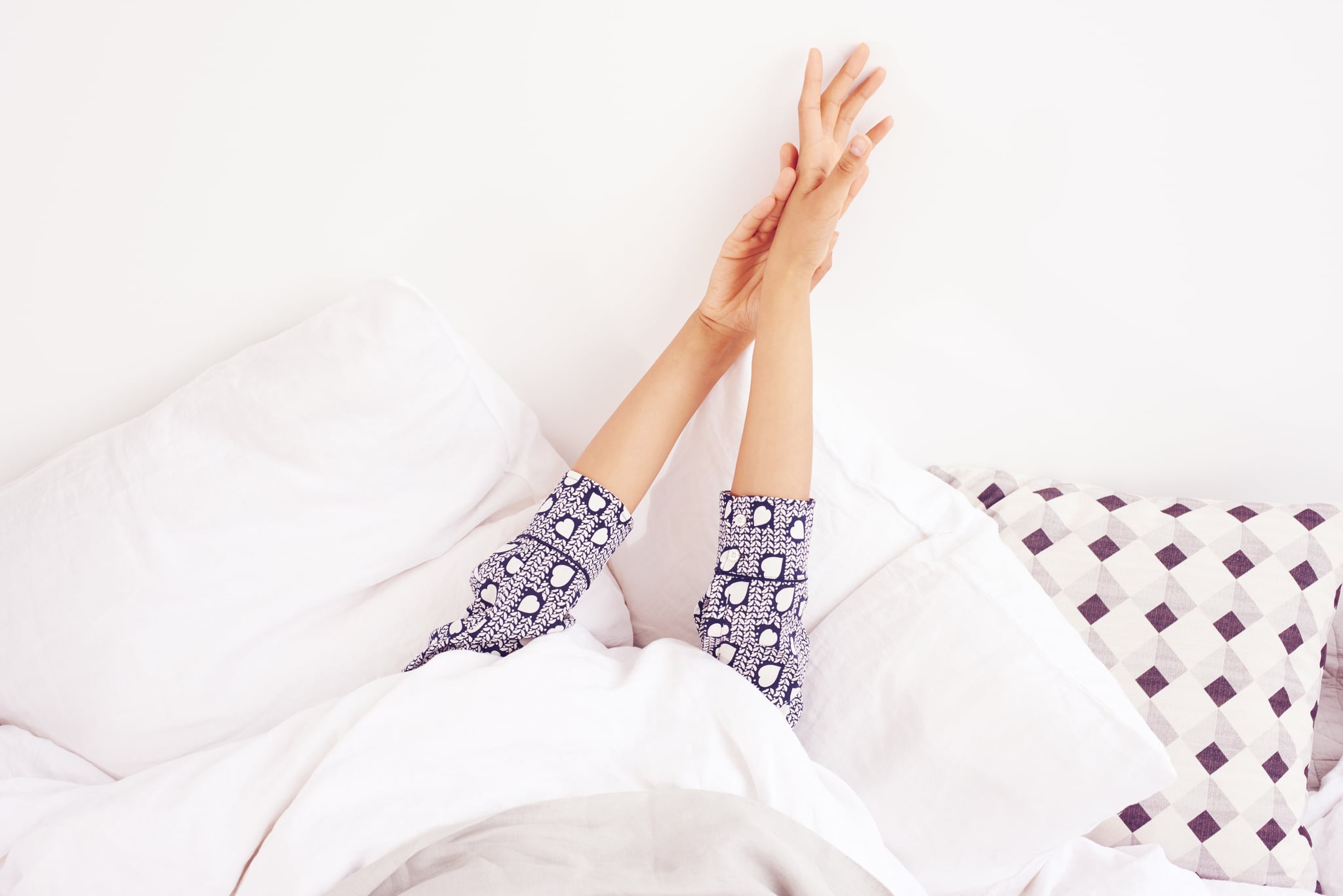 No matter if it's a luxurious bed at a fancy hotel, a close friend's couch, or a sleeping bag in the middle of a spooky forest, I think we can pretty much all agree that humans sleep worse in new places. Home really is where the heart (and brain) is.
According to findings from the journal Current Biology, there's actual science that backs this notion. As it turns out, only half of your brain really "sleeps" when you're crashing somewhere other than your bed, suggesting that we're better able to respond to alarming noises when we're only kind of, sort of catching shut-eye.
According to Popular Science, sleep scientist Masako Tamaki and her teammates used advanced neuroimaging techniques to make the discovery. She monitored several sleeping brains, and she found specific asymmetrical patterns of sleep activity — one brain hemisphere was dutifully working (in most of the subjects, this was the left one), while the other side was resting.
While the more active hemisphere wasn't totally alert, it was definitely responsive to external stimuli, and the experimentees were woken with a start by certain sounds. Overall, this basically proves that nightly restlessness in a foreign environment boils down to an uninhibited survival tactic. What if an animal tries to attack you in those spooky woods?!
So the next morning you wake up at someone else's place feeling totally groggy, give yourself a little pat before brewing the coffee. Your brain only wants what's best for you.