World Cup 2018: Make Your Bitmoji Wear Your Country's Kit
Saudi or Egypt? Use Your Bitmoji to Show Who You're Supporting This World Cup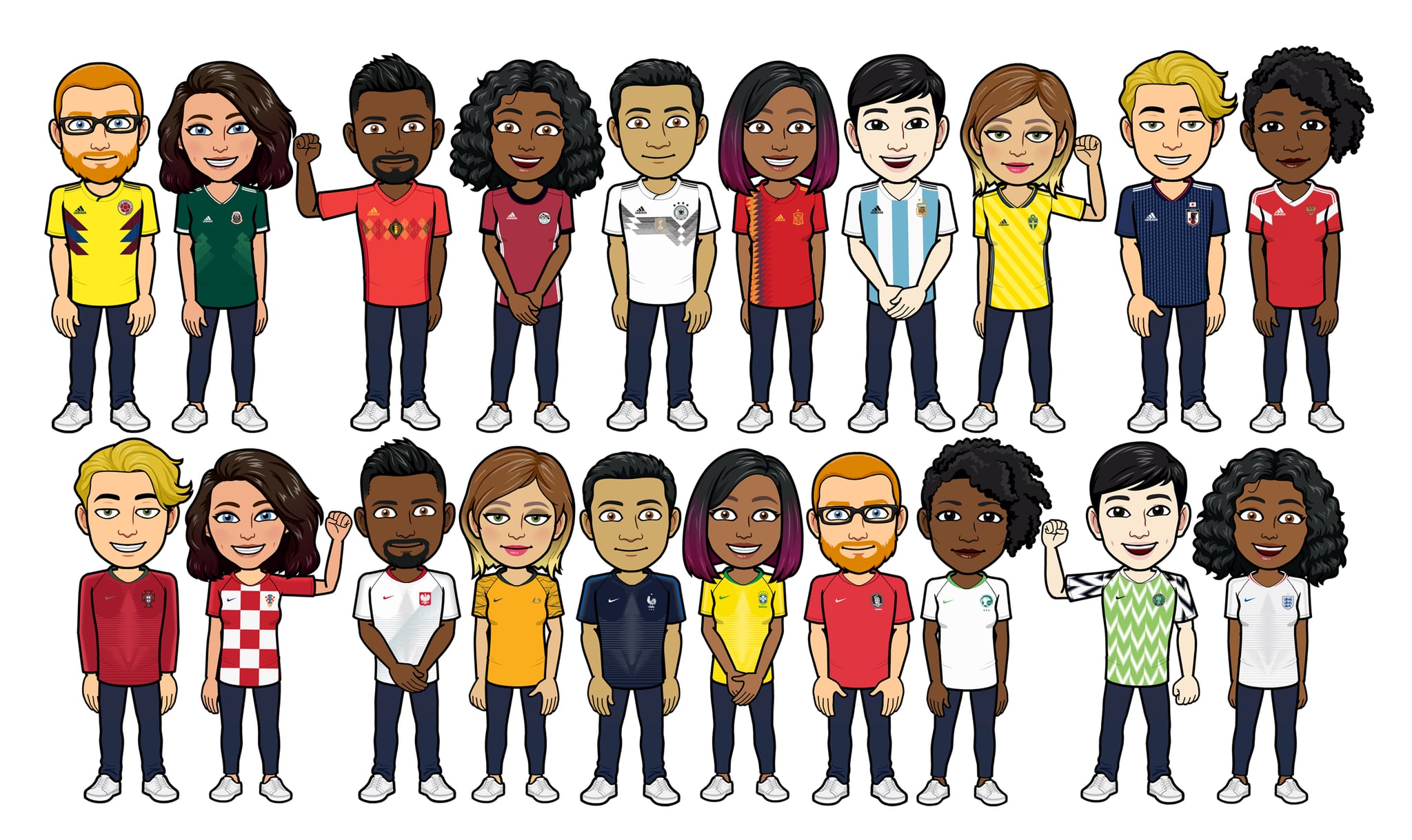 Wearing your favorite player's number on the back of your shirt may not be an option (we're looking at you fashion girls) but showing your support for your chosen country is definitely an option on social media.
Bitmoji is giving fans the ability to transform their avatar to wear a certain kit; so you can rock Saudi Arabia's white Nike ensemble or show your love for Egypt with adidas.
Available as Stickers on Snapchat or in the 3D Bitmoji AR Lens, other options include England, Poland, Portugal, Croatia, France, Nigeria, Brazil, Australia and South Korea from Nike or Spain, Belgium, Sweden, Germany, Russia, Argentina, Colombia, Mexico, and Japan from adidas.
And if you're in Dubai before July 15, you'll never miss a result with the highest football live scoreboard in the world.
Whose kit will you wear?
Image Source: Bitmoji