Zaha Hadid-Designed Beijing New Airport to Open 2019
Zaha Hadid Designed the World's Biggest Airport and You'll Want to Book a Flight Just to Experience it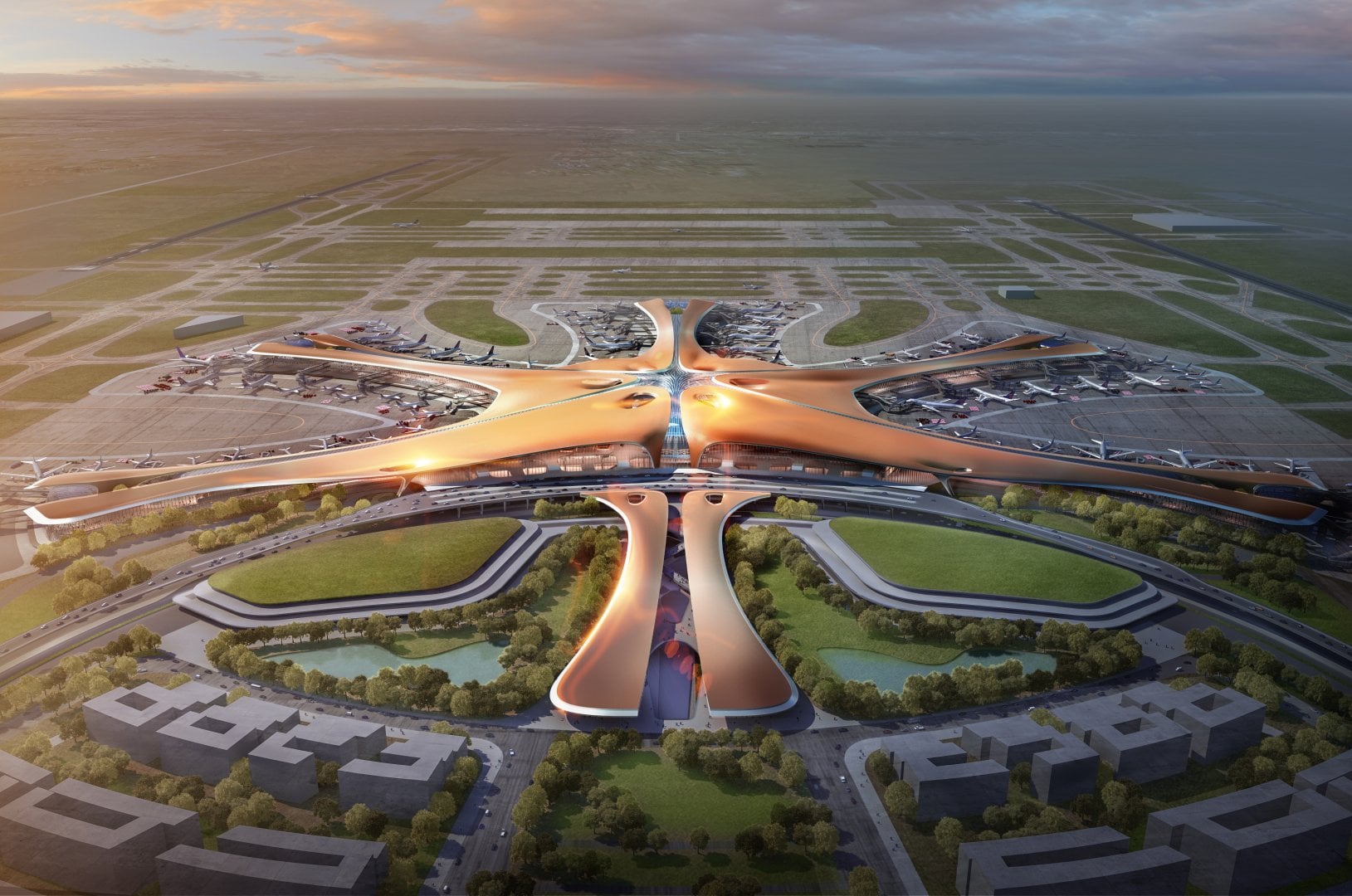 Dubai International Airport may be one of the busiest airports in the world (Hartfield-Jackson is first and DXB is third) but in 2019 China will be home to the biggest. Designed by late Dame Zaha Hadid, the Beijing New Airport terminal will change everything with its sustainable, efficient and user-focussed features.
Taking up 700,000 square-meters on the ground in the southern Daxing district with a 80,000 square-meter ground transportation center, it's currently the second busiest in the world but 100 million passengers will pass through eventually. The new terminal will feature civic gardens and separate areas for domestic and international flights to make navigating the airport as easy as possible. High speed rail will allow passengers to get to the city center, according to Reuters.
Renderings of what it will look like are absolutely stunning and with Baghdad-born Zaha Hadid behind it, it's no surprise. She's the name behind Abu Dhabi Performing Arts Centre, Bahrain International Circuit and Cairo Expo City.