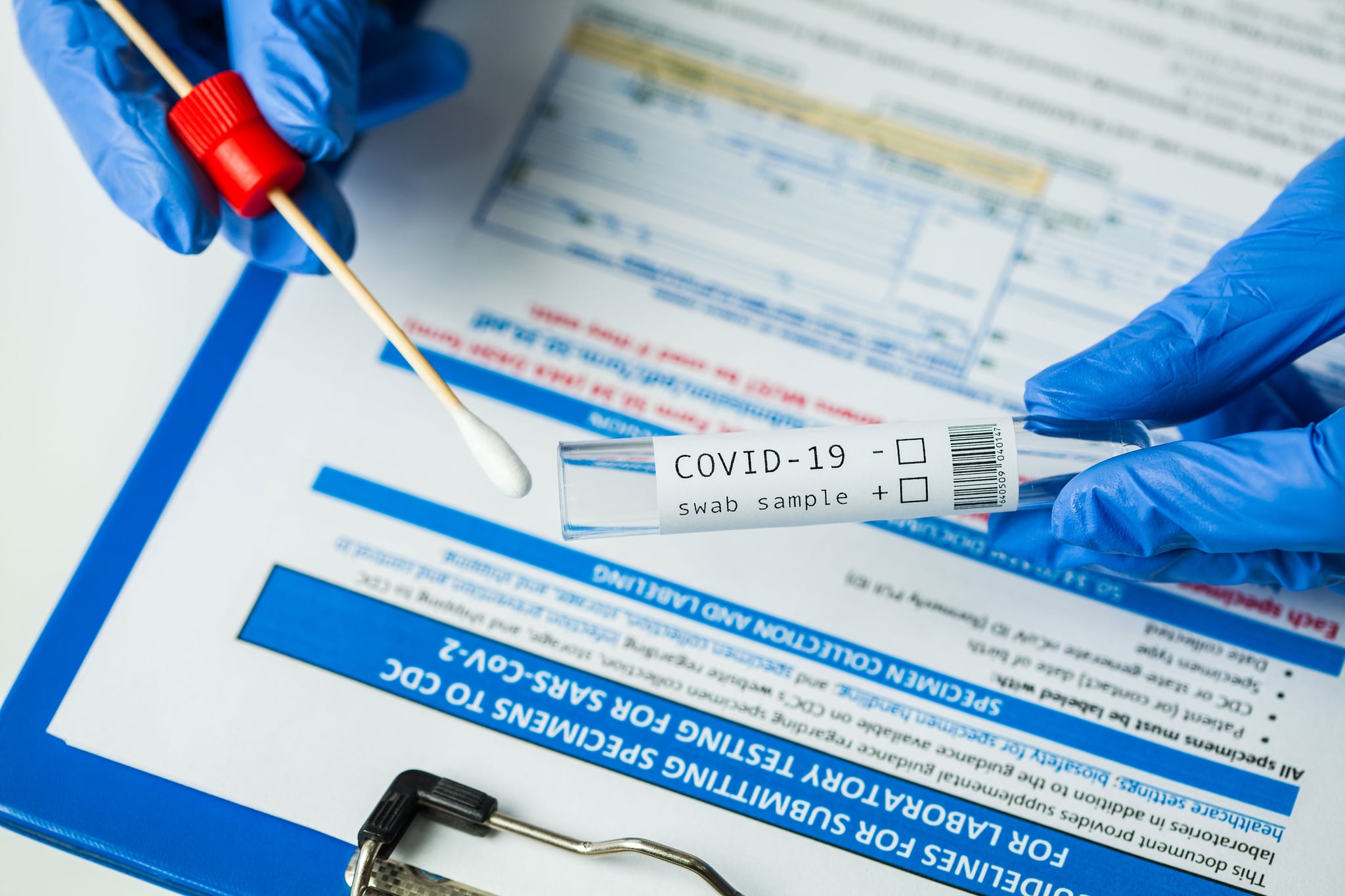 A new health initiative will see residents of Dubai and Sharjah presented with the option of taking a COVID-19 nasal swab test at home.
Conduced by AVIVO Group, the COVID-19 nasal swab test is priced at AED400, with results taking just 24 hours.
"The Reverse Transcriptase Polymerase Chain Reaction (RT-PCR) test is the gold standard diagnostic tool for COVID-19. We have a home car division and are licensed to send health care workers home on call. Many people are scared to venture out, including the elderly, those with children and determined people; for them, it could be cumbersome to drive to a test center," explains Dr. Atul Aundhekar, the CEO of AVIVO Group, of the service which was approved in the UAE last week. [1]
With countless medical professionals working tediously on the frontlines to fight the virus [2], the service will allow for those with limited access to transport as well as those with limiting health conditions to get checked for COVID-19.
To book your test, you can call either +971 50 291 9005 or +971 55 548 8911.
The initiative forms part of the nation's attempts to reduce the risk and spread of the COVID-19 virus in the UAE.
Several other COVID-19 health and safety measurements in the UAE include:
Transport
The Roads and Transport Authority of Dubai introduced [3] two new rules for all Dubai Tram and Dubai Metro users. According to the new RTA guidelines, elevators located within the Dubai Metro and the Dubai Tram are only to be used by people of determination and parents with prams. No more than two people are allowed to use the service at a time.
The new guidelines aim to help reduce the risk and spread of COVID-19 in the emirate.
Previously, the RTA announced that all public transport users have to wear face masks and maintain a strict social distance of two meters at all times. Gloves, however, are not compulsory, but hand sanitizers are to be carried at all times.
As fewer people are allowed to travel on the Dubai Metro and the Dubai Tram at one time, the RTA has advised all passengers to arrive 30 minutes before they intended to board the Dubai Tram or Metro.
Public Parks
The Supreme Committee of Crisis and Disaster Management in Dubai announced [4] that all public parks will now be open to the public. Provided face masks are worn, strict social distancing is maintained, and that gatherings consist of no more than five people. Those looking to workout outside can now exercise in groups of five, again, provided that strict social distancing is maintained that face masks are worn at all times.
Malls
Earlier this month, government officials released an official circular highlighting the reopening protocols [5] of malls and office spaces in Dubai, once Ramadan comes to an end. Once the Holy Month concludes, malls within the emirate that is home to the likes of The Dubai Mall, Mall of will continue to operate with reduced staff numbers. Operating hours will be from 10 am to 10 pm, while stores will continue to operate at 30 percent of their capacity in terms of staff and customer numbers. Seventy-five percent of mall parking will remain closed, while the use of elevators is only authorized for people of determination. Children under the age of 12 and those aged above 60 will continue to be restricted from entering shopping malls, supermarkets, and local convince stores.
Offices
Once Ramadan concludes, all offices will continue [6] to function at a 30 percent capacity once Ramadan comes to an end. Kitchens and pantries will be allowed to open, provided that strict social distancing is practiced, and disposable cutlery is used. The use of water dispensers, however, will not be allowed. All employees and visitors are required to wear face masks at all times, while hand sanitizers [7] are to be installed at all common communal key points such as office entrances and pantries. A strict social distance of two meters is to be maintained at all times, and office meetings should have no more than five attendees, and a minimum social distance of two meters is be maintained at all times.
For more COVID-19 news and updates in the UAE, please click here [8].