du Scam 2017
Beware! A New Scam Is Targeting du Customers in the UAE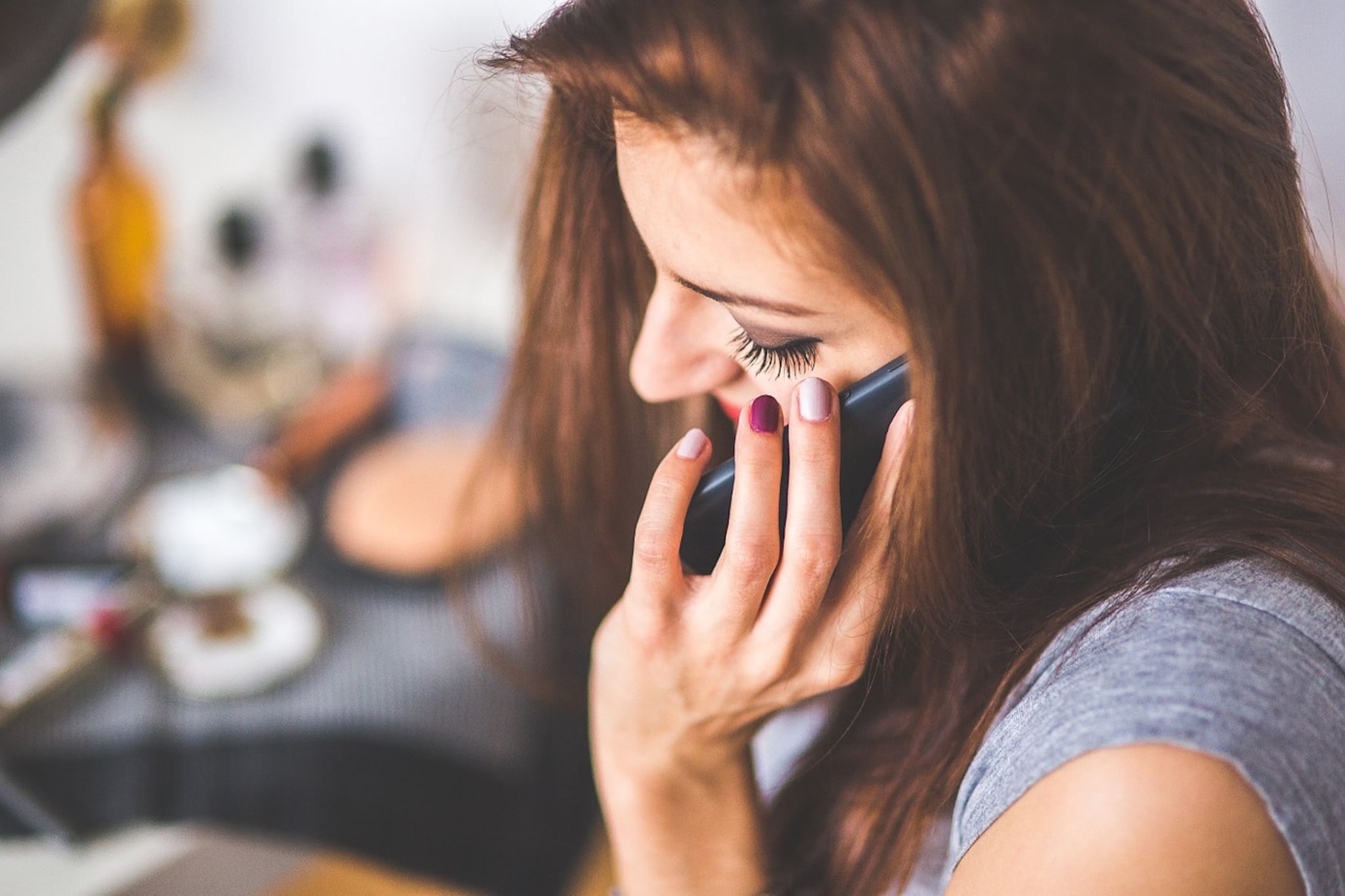 If you're a du customer, you're going to want to exercise caution when dealing with the telecom company.
The UAE-based company has issued a warning to customers to watch out for people claiming to be du representatives. According to Gulf News, du is asking customers to watch out for phone calls from people claiming to work for du, offering to help lower their phone bills.
"Be aware of people who claim to work at du and offer to pay your du bills at a discount. Please decline such offers as they use stolen credit cards," a warning read.
Du customers received a text message from the company with a warning.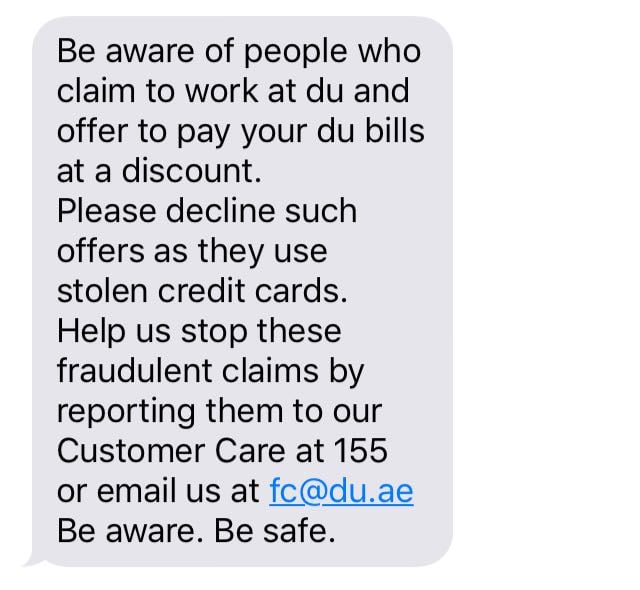 Du is asking anyone who does receive a phone call like this to report it by calling customer care at 155 or sending an email to fc@du.ae.
Speaking to Gulf News, a du representative said that the company is taking the fraudulent calls "very seriously."
"We would like to urge all our customers that in the event of any suspected of potential scam, they should either immediately get in touch with our customer care team or approach law enforcement authorities, such as the police," a representative said.
It's not just discounted bills that the scammers are offering: Gulf News also warns people to watch for phone calls saying you have won a prize-- especially if you have not entered in any contest or raffle.