Dubai Announces New Public Transport Operating Hours
Dubai Officials Announce New Public Transport Operating Hours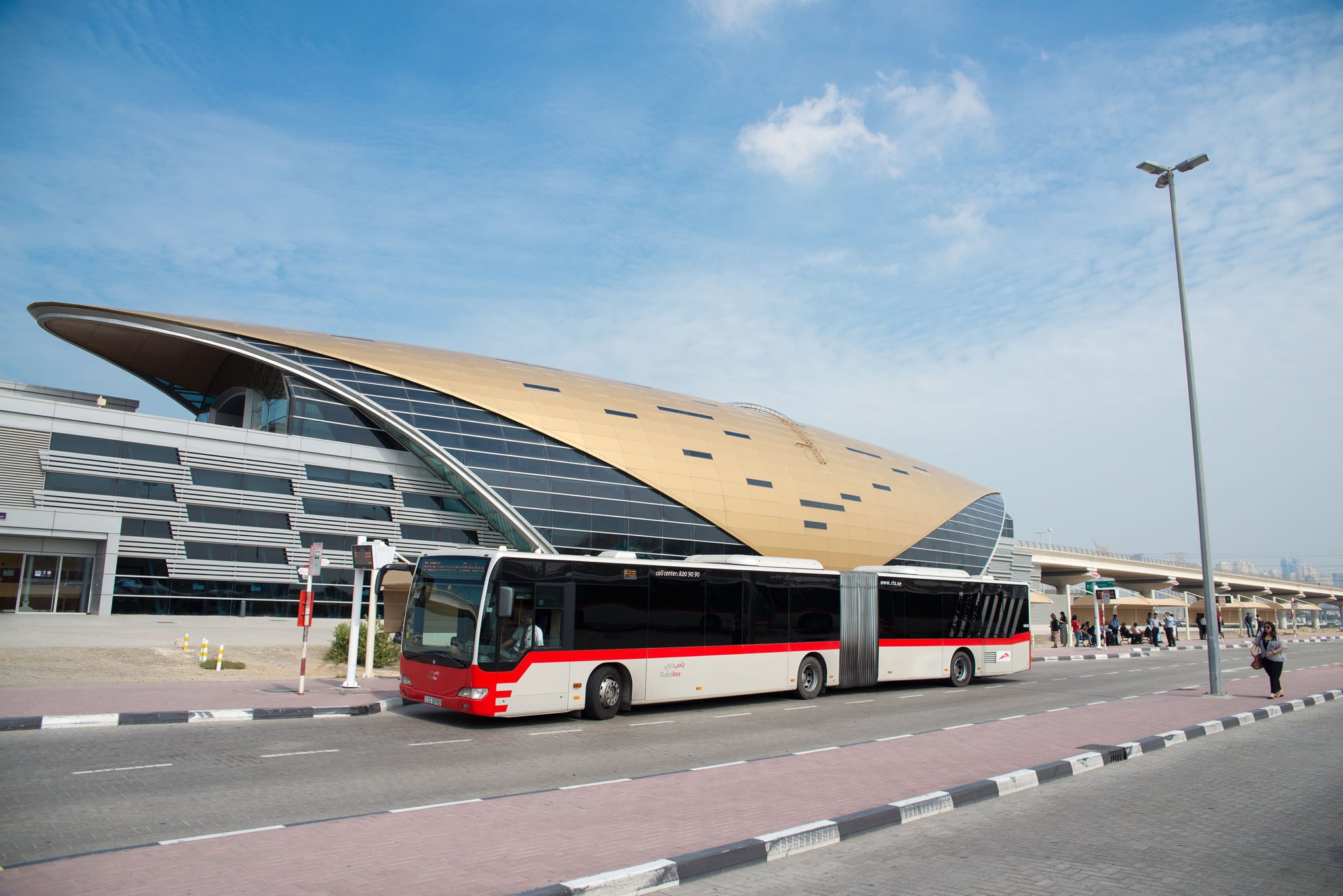 In line with the revised lockdown hours in Dubai, the operations of public transport services have also been changed.
The updated timings were announced on the Dubai Road and Transport Authority (RTA) official Twitter account.
#RTA has updated the service hours of #publictransport means (metro, tram, buses, marine transport, taxis, and shared transport) as well as customer happiness centres and centres of service providers, as of today 20 May 2020. #We_Are_All_Responsible #RTANews pic.twitter.com/3gKMY2Enix

— RTA (@rta_dubai) May 19, 2020
The revised operation times are as follows:
The Dubai Metro will operate from 7 am to 9 pm.
The Dubai Tram will function from 7 am to 9 pm.
Daily Dubai Taxi services will run from 6 am to 8 pm.
Marine services will take place from 8:30 am to 7 pm.
Intercity Bus services are suspended till further notice.
Dubai Bus services will operate from 6 am to 8 pm, with the exception of essential, limited hospital trips, which will run until 6 am.
The revised timings comes after the RTA announced new guidelines and mandatory safety rules, when using the city's public transport.
Elevators located within the Dubai Metro and the Dubai Tram are only to be used by people of determination and parents with prams. No more than two people are allowed to use the service at a time.
With the resumption of #DubaiMetro trips, #RTA has issued new preventive measures in the station, including restricting the number of elevator use to two people per elevator. #YourSafetyOurPriority

— RTA (@rta_dubai) May 15, 2020
The guidelines aim to help reduce the risk and spread of COVID-19 in the emirate.
Previously, the RTA announced that all public transport users have to wear face masks and maintain a strict social distance of two meters at all times. Gloves, however, are not compulsory but hand sanitizers are to be carried at all times.
As fewer people are allowed to travel on the Dubai Metro and the Dubai Tram at one time, the RTA has advised all passengers to arrive 30 minutes before they intended to board the Dubai Tram or Metro.
In line with the decisions to allow people to leave home and commute on #DubaiMetro, #DubaiTram, and #DubaiBus again; follow these guidelines by #RTA, to preserve your health and the health of those around you.#we_are_all_responsible pic.twitter.com/it4CPNhslB

— RTA (@rta_dubai) May 13, 2020
The new public transport rules come after the Department of Economic Development in Dubai released the reopening plans for malls and offices in Dubai, post-Ramadan.
If you haven't read the reopening plans yet, here's what you need to know.
Reopening Plan for Dubai Malls Post Ramadan:
According to the official circular released earlier today, malls within the emirate that is home to the likes of The Dubai Mall, Mall of the Emirates, and Marina Mall, will continue to operate with reduced staff numbers once Ramadan has ended.
Malls will remain open from 10am to 10pm, while stores will continue to operate at 30 percent of their capacity, in terms of staff and customer numbers.
75 percent of mall parking will remain closed.
Elevators are only to be used by people of determination.
Children under the age of 12 and those aged above 60 will continue to be restricted from entering shopping malls, supermarkets, and local convince stores.
Returns and exchanges
Goods will be allowed to be exchanged and returned, provided they are sanitized and left isolated for 24 hours before being placed back on shelves.
Fitting Room Policies
All customers are required to wear face masks at all times. Customers will be allowed try up to five items in each store, as long as no more than 10 minutes are spent in a fitting room. Changing rooms are also required to cleaned on regularly

Sales and Promotions
Once the Holy Month of Ramadan comes to an end, stores will be allowed to display sale and promotion signs.
Food and Beverage Outlets
Food and beverage outlets can remain open and operating on a 30 percent capacity. All tables are to be placed two-meters apart.
Reopening Plan for Offices Post Ramadan
Offices will continue to function at a 30 percent capacity.
Kitchens and pantries will be allowed to open, provided that strict social distancing is practiced and disposable cutlery is used.
The use of water dispensers will not be allowed.
All employees and visitors are required to wear face masks at all times.
Hand sanitizers are to be installed at all common communal key points such as office entrances and pantries.
A strict social distance of two meters is to be maintained at all times.
Office meetings should have no more than five attendees and a minimum distance of two meters is be maintained at all times.
For more COVID-19 news and updates, please click here.