Everything You Need to Know About Dubai's Raining Street
People of Dubai, We're Getting a Street That Rains When It's Too Hot Outside — Yup, You Read That Right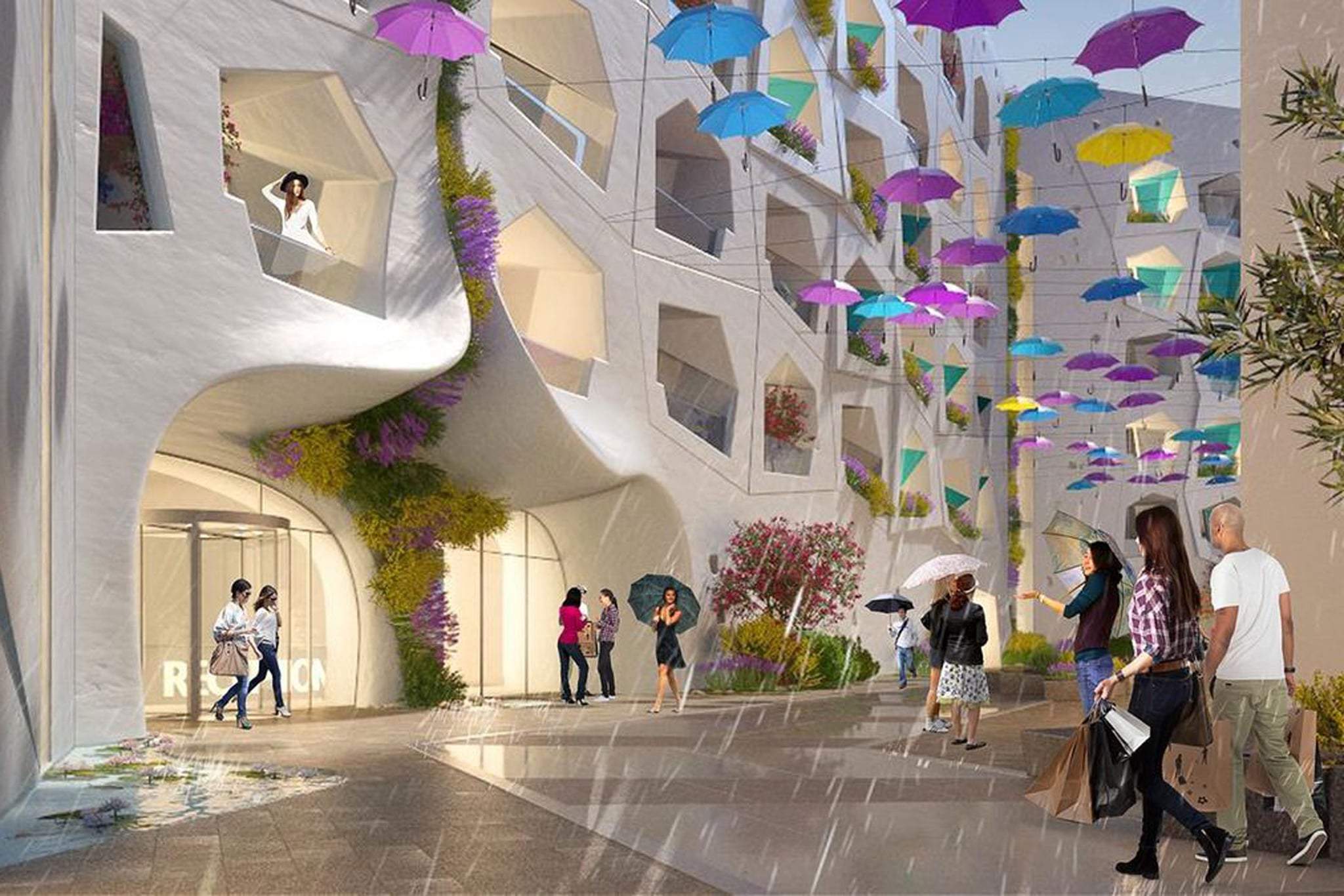 Pretty soon, there will be a street that rains when it's too hot in Dubai. You read that right. Located in The Heart of Europe development, "Raining Street" will emit light rainfall every time the temperature drop below 27 degrees celsius.
Spanning across one kilometer, the project, which forms part of Kleindienst Group's US$5 billion tourist destination, will feature several leisure activities and outlets. These include restaurants, retail outlets, fashion stores, and souvenir shops. It will also host more than 50 European themed festivals per year to further attract tourists from across the globe.
The first phase of the development is set to open later this year.
How The "Raining Street" Will Work
While it seems complicated, the concept is pretty simple. Once temperatures rise above 27 degrees celsius, cold water in the form of rain will fall from the top of the buildings through concealed pipes.
"With the temperature ranging between 40 to 50 degrees celsius during summer, people are not going to walk outside. Therefore, we need a technology to create an outdoor climate-controlled area. So, we contacted engineers and consultants from the European institute who visited Dubai in 2008 to understand the climate here and conduct their research," explains Josef Kleindienst, the chairman of Kleindienst Group.
Who adds: "Fraunhofer engineers asked us if we wanted to reduce the temperature as in any other buildings and malls by using cold air, or we wanted cold water in the form of rain. We opted for rain as we knew people would love it, especially in the summer season." We love it already. Now, please excuse us while we shop for a raincoat and an umbrella.
Click here for more Dubai news, updates, and features.