Saudi Arabia UNESCO Site Al Ula To Reopen in October 2020
Saudi Arabia's UNESCO Site, Al Ula Is Set to Reopen In October – With Four New Areas to Explore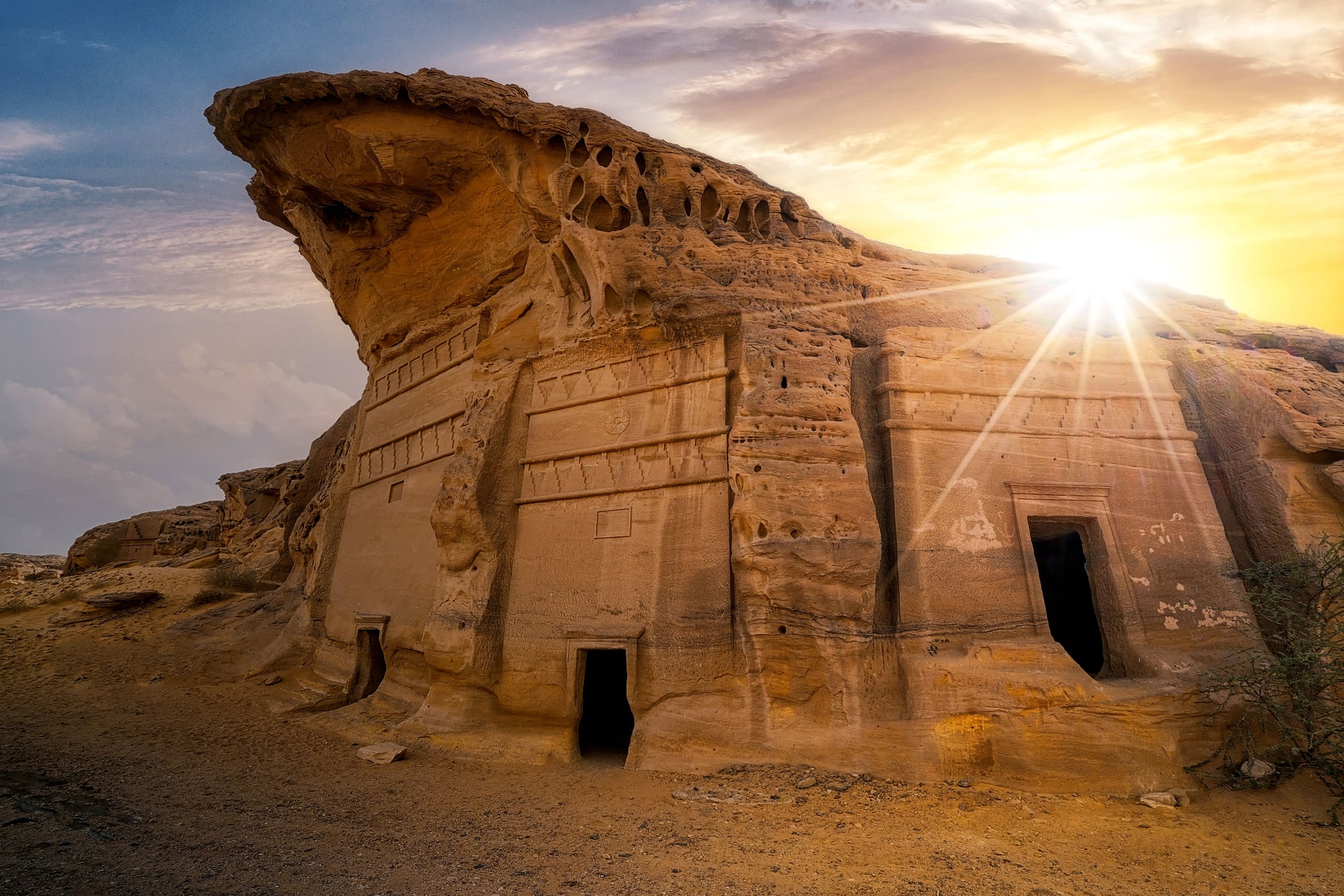 We have some exciting news, Saudi Arabia's UNESCO world heritage site, Al Ula is set to reopen in October of this year.
The reopening will also mark the launch of four new areas. These include; the Kingdom's first Unesco heritage site Hegra, which will be used as an open-air museum, as well as Dadan, which is home to the archaeological remains of one the first millennium BC cities. Jabal Ikmah, which is home to a trove of vital wall carvings, and Old Town, which is a historic destination that has been home to Al Ula residents since the 12th century AD, are also set to reopen to tourists in October of this year.
Once the full project is complete in 2023, the already world-renowned destination will be home to a number of hotels, eight museums, and several leisure activities.
The reopening plans of Al Ula come just one day after it was announced that Saudi Arabia would play host to the Kingdom's first-ever Biennale.
Ad Diriyah Biennale Foundation for Contemporary Art will showcase the work of the region's artists and highlight pieces from artists worldwide.
The Biennale will alternate in terms of theme, with an exhibition of contemporary art for the first edition set for 2021, and an Islamic art exhibition to follow in 2022.
The news was announced on Saudi Arabia's Ministry of Media twitter account.
"#هيئة_الثقافة" تعلن بدء التسجيل للمشاركة في معرض "ثنائيات الدرعية" بالرياض https://t.co/z85G6wY3Un pic.twitter.com/MoNTl5FtU6
— وزارة الإعلام (@media_ksa) May 28, 2018
The announcement comes after it was revealed that the Kingdom's minister of culture, Prince Badr bin Abdullah bin Mohammed bin Farhan Al Saud, had joined the Ad Diriyah Biennale Foundation as board director.
The initiative aims to evolve Saudi Arabia's contemporary art scene and position Ad Diriyah as a regional and international hub for culture.
For more news, updates, and features on Saudi Arabia, please click here.