UAE Space Programme Female Candidates
The Next Emirati To Be Sent Into Space Could Be a Woman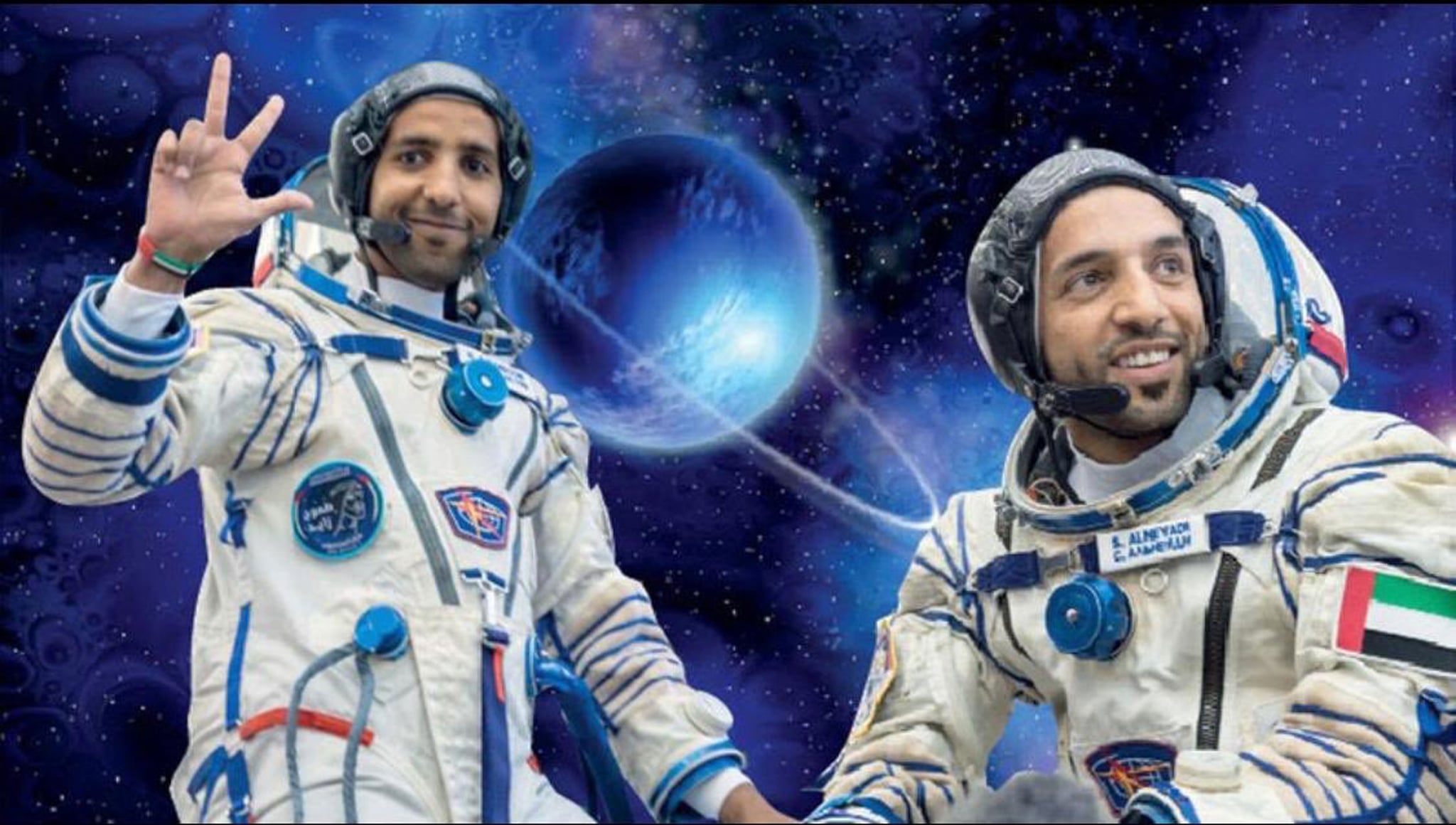 We have exciting news! The UAE could be sending the first female Emirati into space!
Yesterday, His Highness Sheikh Mohammed bin Rashid Al Maktoum, Vice President and Prime Minister of the UAE and Ruler of Dubai, revealed that 4,305 nationals had applied for this year's UAE Astronaut Programme, including 1,400 Emirati women.
وصلتني اليوم احصائيات المتقدمين لبرنامج الإمارات لرواد الفضاء ... حيث سنعلن عن رائديْ فضاء إماراتييْن قريبا ... ١٤٠٠ فتاة اماراتية ضمن المتقدمين من إجمالي ٤٣٠٠ متقدم ... و١٣٠ إماراتي حاصل على الدكتوراة ضمن المتقدمين ... فخور بالرغبة .. فخور بالشغف .. فخور بأبناء الوطن .. pic.twitter.com/MkICHLH8eP

— HH Sheikh Mohammed (@HHShkMohd) May 10, 2020
From the 4,305 applicants, only two will be selected to join Maj Al Mansoori and Dr. Al Neyadi, forming the UAE's four-person squad.

The two candidates will be selected by a committee of 10 specialists, including astronauts, Hazzaa Al Mansoori (the first Emirati to go into space) and Sultan Al Neyadi. We sincerely hope that one out of the 1,400 thousand women, who applied, makes the cut. It would inspire millions of women and young children across the globe, as well as break countless stereotypes.
The exciting news comes just days after the UAE Space Agency has announced that it will launch the UAE Mars Hope Probe in July of this year.
Once complete, The Hope Probe will be the first of its kind to show complete images of the Mars' atmosphere, along with its surrounding layers, once it reaches the red planet's orbit in 2021.

Despite global flight suspensions & health precautions, our engineers are working according to schedule to complete the region's top space science project. The probe was developed in 6 years, less than the usual global period of 10, and at half the cost. We aim to launch in July pic.twitter.com/eW3CAk6GGS

— HH Sheikh Mohammed (@HHShkMohd) April 25, 2020
The initiative aims to answer critical questions about the planet, which include queries about the atmosphere and how hydrogen and oxygen gases are used over one Martian year.

The operation forms part of the UAE's century-long Mars Mission, which also aims to put the first scientist on Mars by 2117.
For more information on the UAE's Mars Hope Probe, please click here.