Dubai Ruler Sheikh Mohammed bin Rashid Al Maktoum Quotes
These Quotes By Dubai Ruler HH Sheikh Mohammed Bin Rashid Al Maktoum Are Sure To Inspire You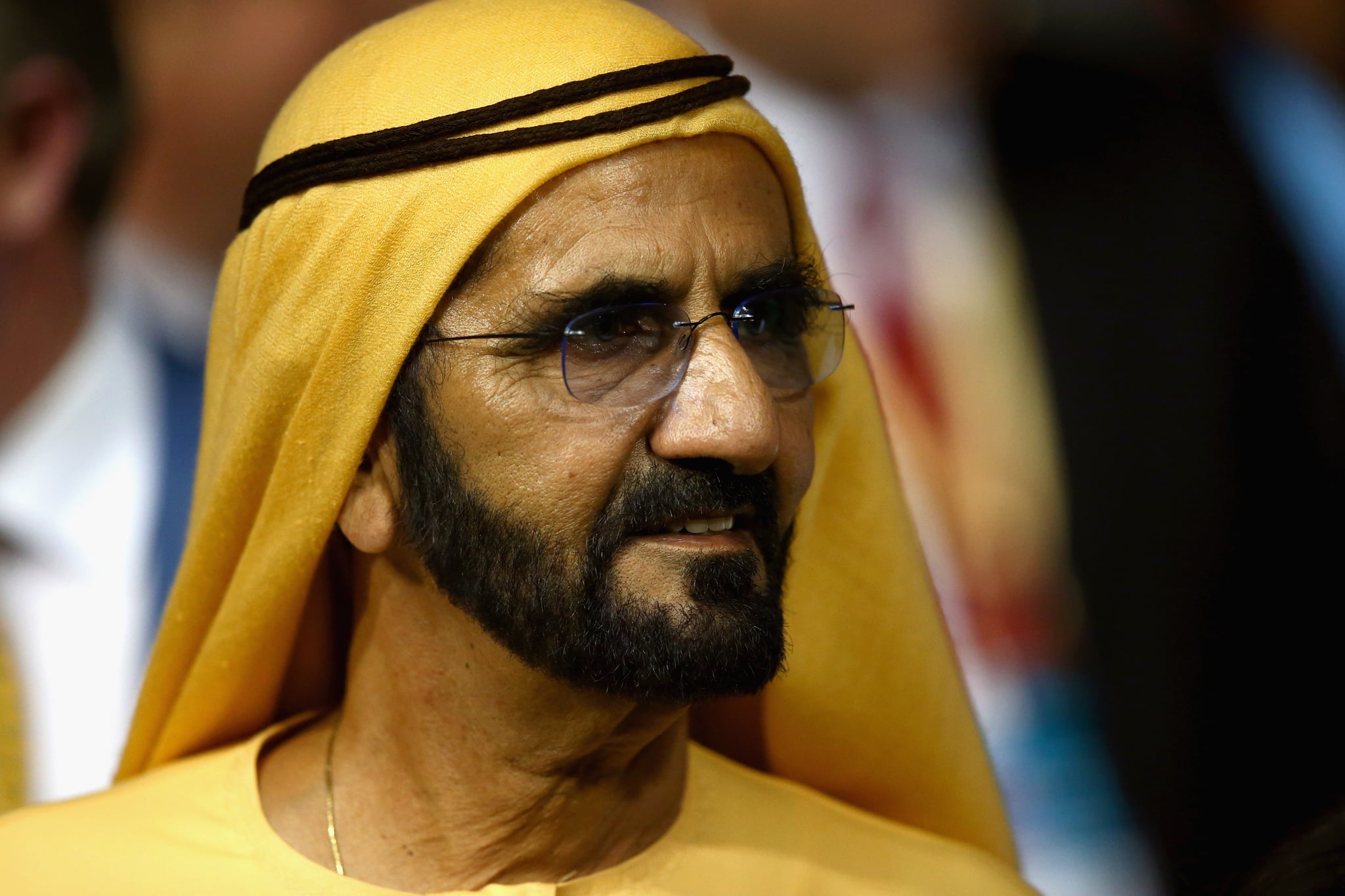 Born on July 15, 1949, in the Al Maktoum home in Shindagha, His Highness Sheikh Mohammed Bin Rashid Al Maktoum, Vice President and Prime Minister of the UAE and Ruler of Dubai, has helped to transformed Dubai, which was once a small settlement into a global city that is now known to be one of the best tourist destinations in the world, and home to more than 150 nationalities. His passion and dedication to making his home nation and birth city one of the best places to live, has made him a truly loved leader, and one that is respected across the globe. In celebration of his 70th birthday, which takes place today, Monday, July 15, we've rounded up are some of our favorite quotes by the Dubai ruler:
1. "It is easy to rule through fear, but it takes a rare leader to rule through love."
2. "Does running water stop when it reaches a rock? Of course not. It turns either left or right, and continues its way. Likewise, a positive person is confident that no challenge will stand in the way of achieving his or her goal."
3. "Do not underestimate your thoughts, because your energy, determination, success, and even health, are directly related to positive thoughts."
4. "The race for excellence has no finish line."

5. "A great leader creates more leaders and does not reduce the institution to a single person."
6. "I believe that positive energy and optimism help us to take up any challenge in life and to succeed in even the most difficult tasks. I also believe that positive energy is contagious: we can transmit it to others."
7. "There is a world of difference between a leadership that is based on love and respect, and one that is based on fear."
8. "We, in the UAE, have no such word as "impossible"; it does not exist in our lexicon. Such a word is used by the lazy and the weak, who fear challenges and progress. When one doubts his potential and capabilities as well as his confidence, he will lose the compass that leads him to success and excellence, thus failing to achieve his goal. I require you, youth, to insist on number one."

9. "The impossible cannot be where there is perseverance and faith. There is no impossible in life."
10. "Life is an extraordinary gift some people appear not to appreciate. In every breath and scent, every touch and sight we are gifted by new experience and the chance to feel the richness of experience. Every sound we hear, from the song of a bird to the harshness of an angry voice, is a miracle."