Female Business Entrepreneurs In The UAE
This Is What This Female UAE Entrepreneur Wished She Knew at 16 Years Old
In celebration of International Women's Day, which takes place on March 8, we reached out to a few ladies making their mark on the UAE's business front, to create a series called "Letters To My 16-Year-Old Self".

So, without further ado, it our great pleasure to introduce you to Hiba Balfaqih, the co-founder of The Smash Room – an alternative form of therapy that helps people release stress, the ShEO of The Startup Factory – a company that helps people turn their business dreams to reality, and the CEO of Igniting Mindsets – a holistic healing and coaching community that aims to help people 'return to themselves' rather than 'find themselves'. Impressive, right? We thought so too, which is why we selected her to the very first entry of our series.
To help you get a better idea of how she got to where she is, we asked her to write a letter to her 16-year-old self. Please have a read and take notes, where you feel necessary.
Ready? Let's begin…
A letter to my 16-year-old self
By Hiba Balfaqih,
Hey girl How you doing? It's me! YOU from 2019! Don't worry it's not some weird Freaky Friday thing. It's just me (you) popping in from the future to give you some life-changing and eye-opening advice.
Before I do that, I just want you to know that you turn out to be amazing. Black sheep and all. What made you different is what made you, specular. You rock girl!!
Supplied/ Hiba Balfaqih
Now for the advice…
Stop worrying about fitting in and focus on following your heart. Being popular in high school means nothing in the real world. I know it's your whole life right now, but it won't matter in a few years. All the friendship drama that's stressing you out now, doesn't matter, either– you actually only end up staying in touch with two girls from high school. So, just rock 'n' roll, girl. It's for the best! Not everybody in your past is going to make it to your future and, it's for a good reason.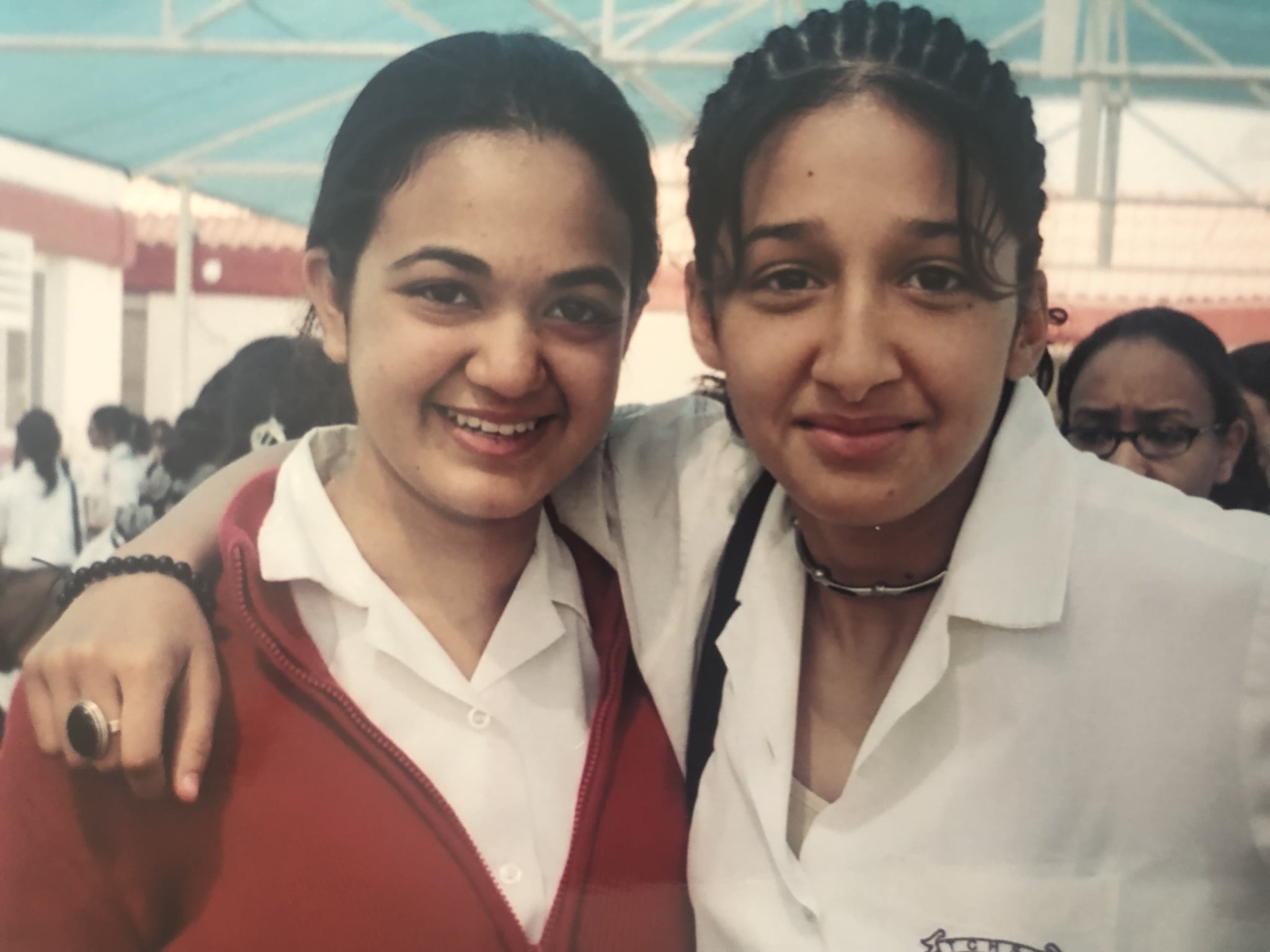 Supplied/ Hiba Balfaqih
When it comes to higher education… don't study accounting. No matter what anyone tells you – just don't do it. You will waste four years of your life studying something you won't enjoy and, you'll never use it. Mom will panic at first, but she'll get over it.
Follow your heart and your creativity, even if people tell you you're not creative. You are! It's just in a way they don't understand. Your creativity lies with people. You'll soon realise that you love reading people and trying to understand the basic human condition. PS. You'll realise this, the minute you start watching Lie To Me, so keep an eye out for that.
I know at 16, friends are EVERYTHING, but in exactly 10 years, dad is going to get sick and pass away...Your life will fall apart. You won't know how to grieve or, deal with his loss. You'll also come to find that you don't have enough memories with him. This will hurt, a lot. So, make a conscious effort to spend time with him. Talk to him, create as many memories as you can. Grandma will pass two years later, but you will be by her side and you will know exactly how to ease her pain – just trust your instincts.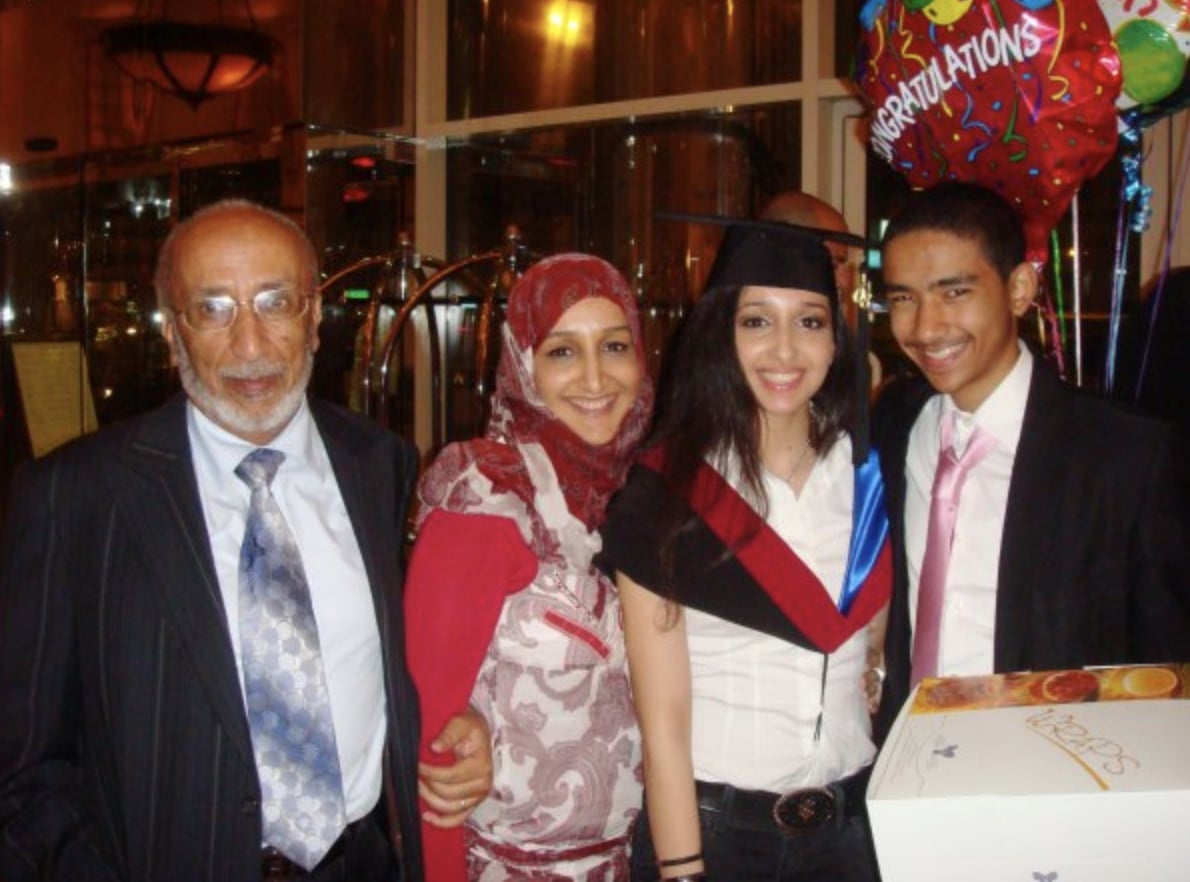 Supplied/ Hiba Balfaqi
I know that it all sounds a bit much right now… but I've devised a little cheat sheet to help you out:
Google Tony Robbins – he's going to change your life.
Get checked for diabetes – it has a lot to do with my you keep passing out after eating ice cream.
Don't invest in Atomic Franchise – you're going to lose A LOT of money.
A room where you can smash things, is a great idea. A profitable one, too. Personally speaking, I like the name "The Smash Room" and, I feel like you will, too.
Overall, life is going to be beautiful. The journey will be an absolute obstacle course, but you'll figure it out and, everything will eventually fall into place. You'll discover your life's purpose and once you do, you'll be aligned with inner powers that you never knew existed. This may sound like a whole lot of mumbo-jumbo to you right now but, take a few notes, keep smiling, and watch as your life changes.
*Big hug*
H
POPSUGAR will be publishing more letters just like this, to help introduce you to many fierce women owning it on the UAE business front. We hope that you find some inspiration from their stories and, perhaps even follow in their footsteps or, even use their advice to help you overcome similar obstacles that you may be facing.
Until next time love,
POPSUGAR