International Day Of Happiness UAE
This Is What "Happiness" Means to a Few of The UAE's Fierce Females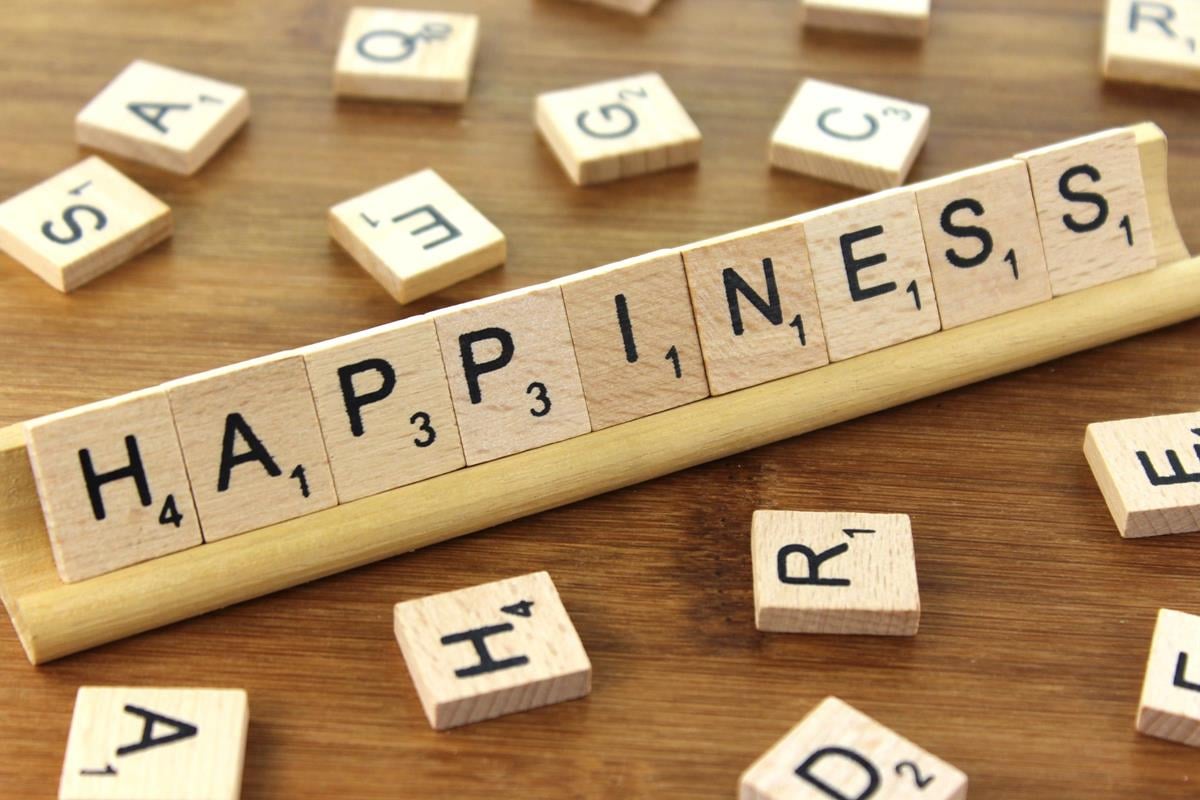 Alpha Stock Images/ Nick Youngson
In celebration of International Day of Happiness, we asked a number of fierce females, living in the UAE, what the term meant to them. Below are their answers.
Warning: It's going to get emotional up in here.

Yuvitha Bhoora Naran - Freelance Journalist and Editor
"Happiness to me, means being in a moment completely – whether it's alone or with someone else (that person can be my husband, a friend, or family member). It's the feeling of forgetting everything else in the world, and just living in that specific moment. I don't think happiness is necessarily a goal. It's more, small private events which happen here and there, wherein you feel complete unobstructed joy, and can think about nothing else outside of the moment you're living. For example; it's taking my niece for a for a swim, hearing her giggle, and jumping to wrap her arms around me to feel a little safe. It's seeing my nephew give the biggest smile and have him raise his arms when I walk in the house to visit them. It's going somewhere on holiday, and suddenly feeling a sense of being at home."
Sara Stosic – Marketing & PR Manager, Add-Mind
"Happiness is having people to love and having that love reciprocated. Happiness is the smile on my mum's face every time I go home to visit. It's that hug of encouragement from my dad. The giggly sound that my three-year-old niece makes every time I see her... Happiness is living in a world that has no boundaries. It's the freedom to be exactly who I want to be."
Chloe Bosher - Freelance Stylist, Beauty Editor, & Founder of Accessories Brand, Dot Your Ts & Cross Your Is

"To me, happiness means being surrounded by those that I love and, those who bring out the best in me. When I think of happiness, an image of mum Jill and my brother Dominic come to mind. They are rock, my light, and anchors."
Razel Triños-Galang – Publishing & Operations Associate, Nervora
"It's being able to live free from hate, regret, and doubt. It's also how I feel right after eating a Big Mac meal – so good!"

Sarah Curtis – Co-founder, Pop Communications
"Happiness to me is simple. It's seeing my husband and our loving pooch, Buddy. It's having a great day with my team. It's having a delicious vegan meal and being tucked in, and ready for bed by 9pm."
Ivy Kalya – Junior Marketing Communications Trainee, Chalhoub
"It means being completely and unapologetically being myself, and about the things that give me inner peace. An image of my family flashes up at the thought of the word, as well as love – in all of its forms."

Sian Donovan – PR Account Manager, Sticky Ginger
"To me, happiness means feeling comfortable, content, and totally at peace – not only on the surface but deep within. For me, happiness comes in the form of family, friends, food, and all the world's fur babies – especially doggos.
Naheed Ifteqar – Digital Intern, Nervora
"The color yellow makes me very happy and, flowers – so pretty."
Danielle Blaker – Digital Content Creator and PopSugar Fitness Contributor


"It's a state of being, where all the five pillars of happiness are complete; love, family, friends, work, and health."

Manushka Schoen - Commercial Department Office Manager, Vogue Arabia
"Happiness is being able to bring laughter into someone's life. It's also is knowing that good people still exist."
Aline Ashraf – Freelance Illustrator
"Happiness is about having a peace of mind. It's seeing those around me be completely at ease. It's seeing my loved ones in good health, fear of worry and fear."

We'd love to hear from you, our readers, too. Tag us on Twitter @PopSugarME, with a line explaining what "happiness" means to you.