UAE Astronaut Hazza Al Mansouri Space Mission
There Are Less Than 100 Days Left Until The First Emirati Astronaut Goes To Space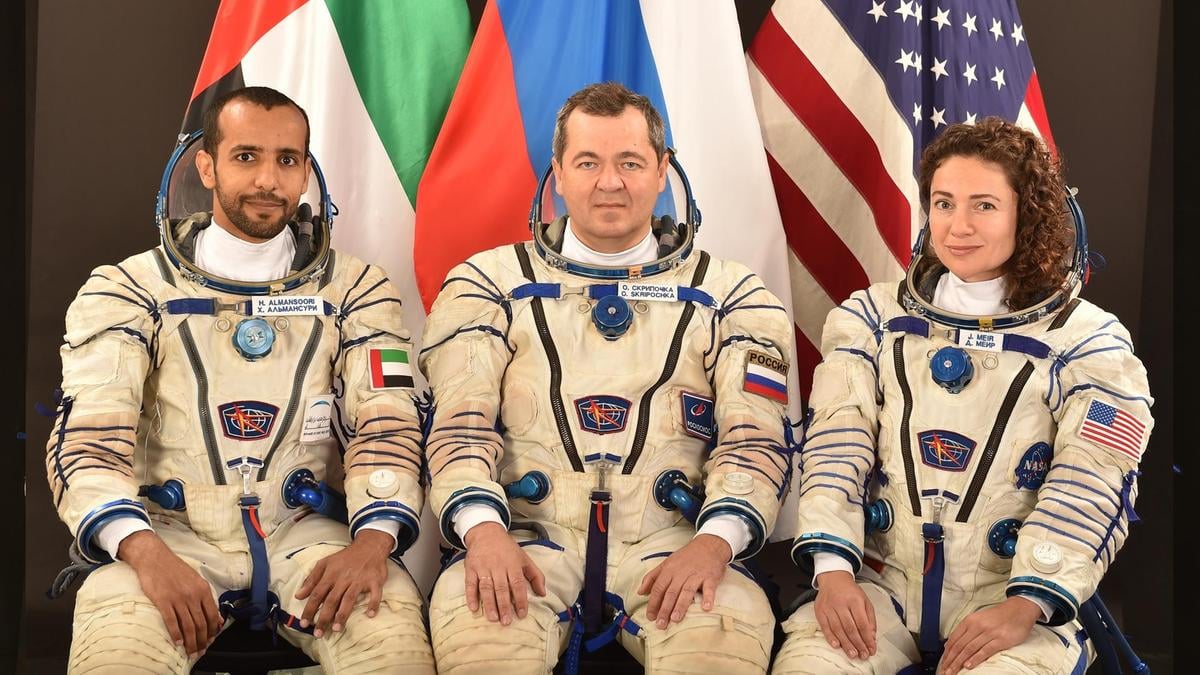 Image Supplied: Dubai Media Office | The prime crew: Emirati astronaut Hazza Al Mansouri, Roscosmos commander Oleg Skripochka, and American Nasa astronaut Jessica Meir
A proud moment for the United Arab Emirates, the first ever Emirati Astronaut will be going into space on September 25th. Hazza Al Mansouri is currently undergoing training at the Yuri Gagarin Cosmonaut Training Center in Russia, along with fellow backup Emirati Astronaut Sultan Al Neyadi, who has already been promised a seat on a future mission.
Preparations for the launch of the Soyuz MS-15 , which is set to take place on the Sept 25, are now at its advanced stage. Set to arrive back to Earth on Oct 3, Al Mansouri's hectic eight day mission will include a tour of the ISS - an experience that will he document in Arabic for viewers to watch in real time. Al Mansouri's two fellow astronauts - Roscosmos commander Oleg Skripochka and American Nasa astronaut Jessica Meir, will remain on the ISS for longer, joining three other members of Mission 61 on the space station.
The Emirati will return home on October 3rd in the capsule Soyuz MS-12 and will be accompanied by two Russian experienced astronauts Alexsey Ovchinin and Nasa's Nick Hague.
This will not be the only Emirati Astronaut mission. The MBRSC is working on developing an astronaut corp of the UAE National Space Programme.
Let the 100 day countdown begin. Until then Al Mansouri along with his fellow Russian Astronauts will be undergoing additional training with partners across Russia, Europe, and the US to make sure they are well prepared for blast off.
100 days left for the #UAE to arrive at the International @Space_Station (ISS)https://t.co/IRTIxzIXoW@MBRSpaceCentre pic.twitter.com/XtmgSFV96b

— Dubai Media Office (@DXBMediaOffice) June 17, 2019