Why Sunscreen Is Important And Why You Need To Use It
Behold, Every Question You Could Have Ever Possibly Had About Sunscreen, Answered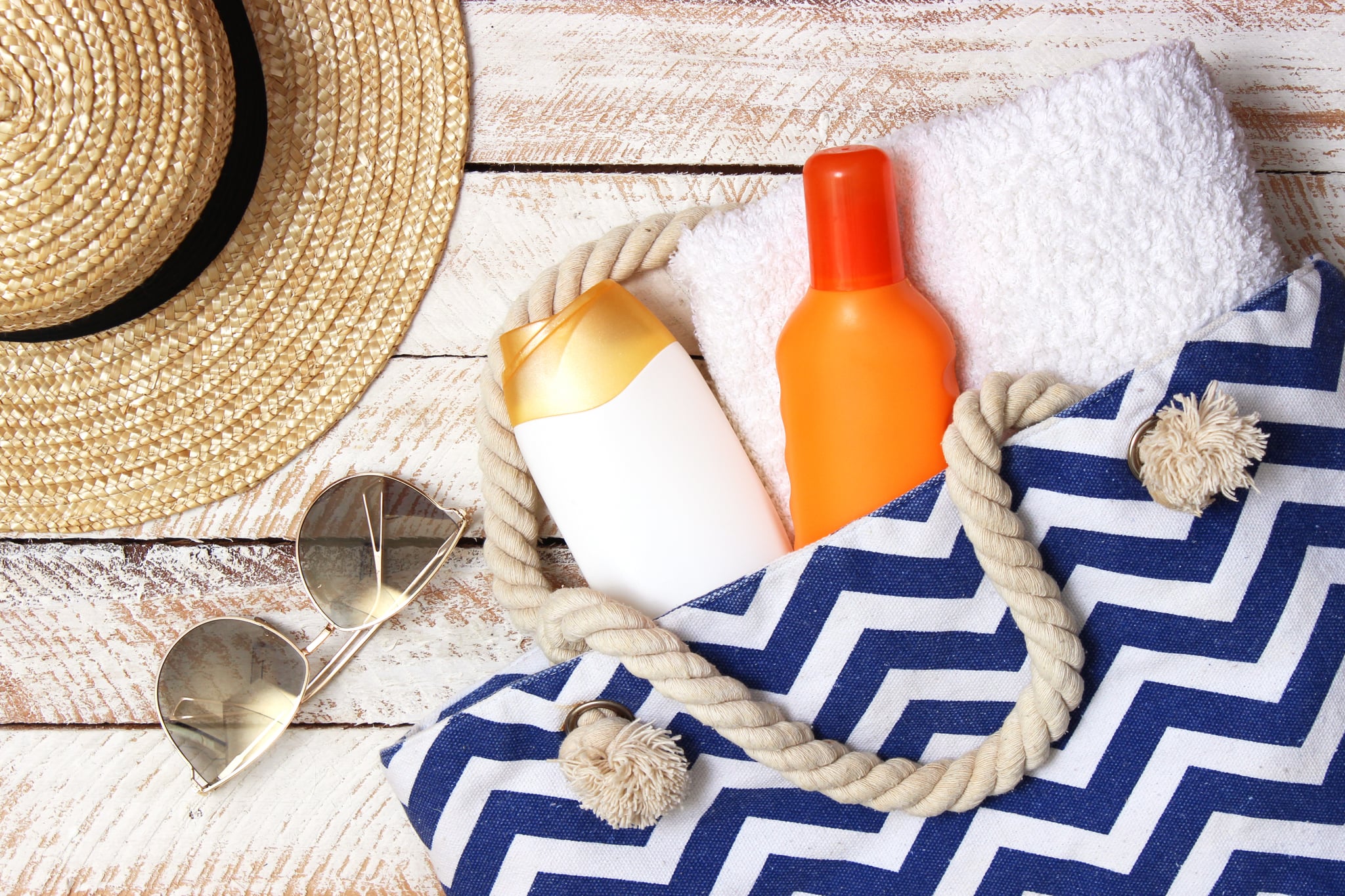 Ask around and you probably won't find too many people who are a fan of wearing sunscreen. But, ask around again, and the same people will wax poetic about how important it is. The three most common reasons for not using it? "It's thick, sticky, and chalky." Fortunately, advancements in technology and countless research has resulted in many different sunscreen formulas – each of which cater to different skin needs and lifestyles.
In an attempt to fully understand the need for the skin saver and protector, we spoke to Dr Jamuna Pai, cosmetic physician, author, and founder of Mumbai-based chain of skin clinics, SkinLab. Consider this fact sheet that you should be sharing:
Why does our skin need protection from the sun?

Sun rays are responsible for premature aging in women and men with all skin types. Even at low-level exposures, the UVA light breaks down collagen, leading to wrinkles. Studies have found that UVA is the main culprit for many melanomas because it reaches deep into the underlying support structure of the skin, potentially causing anything from sun burn, DNA damage, and in extreme cases, skin cancer.
What does SPF mean, and how much do we need to protect ourselves from the sun?

SPF stands for 'Sun Protection Factor' and measures the protection against UVB provided by a sunscreen. It's important to note that your skin needs protection from UVA rays too so, it's always good to keep an eye out for the PA+++ sign on your sunscreen. PA is simply the Protection Grade from the rays. The more the '+' sign, the stronger the PA protection. It is no longer just about the SPF or PA of the product but the sufficient quantity and reapplication of it which actually offers better UV protection.
Is there a trick to selecting the best sunscreen?
Always select a sunscreen that is FDA-approved and one that comes from a reputed company. Choose a broad-spectrum sunscreen, one with an SPF of at least 30. Other than that, check the ingredients present in it. These will tell you whether the manufacturer has combined a moisturiser with screening agents, which is recommended for dry skin. People with oily skin should look for products, that say 'non-greasy' or 'dry to touch.' Those with normal skin types can use whatever their skin feels the most comfortable in. They can also choose their sunscreen based on the season.

Are there any ingredients that should be kept in mind when picking a sunscreen?

Zinc oxide and titanium dioxide prevent the sun's rays from penetrating deep into your skin, while compounds like benophenone, mexoryl, and octicrylene are UVA screening ingredients.
How often should you be using sunscreen?
At least twice a day. It should be applied in the morning and then again at noon. The daily use of a low-SPF sunscreen has been proven to be more effective in preventing skin damage when compared to the occasional use of a higher SPF sunscreen.
Is it important to apply it when you're indoors or flying?
Although, UVB does not significantly penetrate glass, the UVA does. It's present with relatively equal intensity throughout the day and year, regardless of the season and weather condition.
What is the best way to touch up your SPF when you have a full face of makeup on?

Most color cosmetics and moisturisers feature SPF properties but that itself is not enough to protect your skin against UV rays. A thick layer of a sunscreen that protects your skin against UVA as well as UVB, should be worn under your makeup. If you don't have time to constantly reapply sunscreen, you can layer your makeup and, if possible, dab your sunscreen on your makeup and do a touch up every few hours to better protect your skin from UV rays.
How important is body sunscreen, especially in the summer?

Sunscreen isn't only for the face. Dermatologists report seeing an increase in women with hands, necks, and chests appearing roughly 20 years older than their face – this is due to photoaging.
With regards to sunscreen myths, is there one that you hear often?

"Applying sunscreen will prevent my tan." Sunscreen will protect your skin from the ravages of UV rays, but a tan is inevitable if you're out in the sun. A tan is your body defence mechanism against UV rays. So, the only way to prevent getting a tan is to physically protect it with objects like umbrella and long-sleeved t-shirts, which in some cases could still result in a tan.
What are some of your dos and don'ts when it comes to avoiding sun damage as a whole?

Besides applying sunscreen twice daily, protect yourself from UV radiation, both indoors and out. Always look for outdoor shade, especially between the hours of 10 AM and 4 PM. As UVA penetrates glass, consider adding a tinted UV-protective film to your car and office window. The film blocks up to 99.9 percent of UV radiation and lets in up to 80 percent of visible light. When it comes to outdoor protection, dress to limit UV exposure. For example; bright, dark-colored, lustrous clothes absorb more UV radiation than pastels and bleached cottons. Tightly woven, loose-fitting clothes provide more of a barrier between your skin and the sun, while broad-brimmed hats and UV-blocking sunglasses help shield sensitive, sun damage prone areas like your head, neck, and the area around your eyes.