With 30 percent of UAE based employees now permitted to work in their offices [1], we've asked the experts for their advice on how to properly sanitize your workspace.
According to the Centers for Disease Control [2], it is essential to wear gloves while doing any coronavirus-related cleaning. Cleaning surfaces first with soap and then disinfecting is recommended to remove as many germs as possible. For disinfecting, "diluted household bleach solutions, alcohol solutions with at least 70 percent alcohol, and most common EPA-registered household disinfectants should be effective," the CDC explains [3].
While the idea of cleaning every bit of your office surface might be overwhelming, we have compiled a list of the most essential spots to clean and disinfect [4], just in case there are any you may forget.
Pre-Office and Post-Office Commute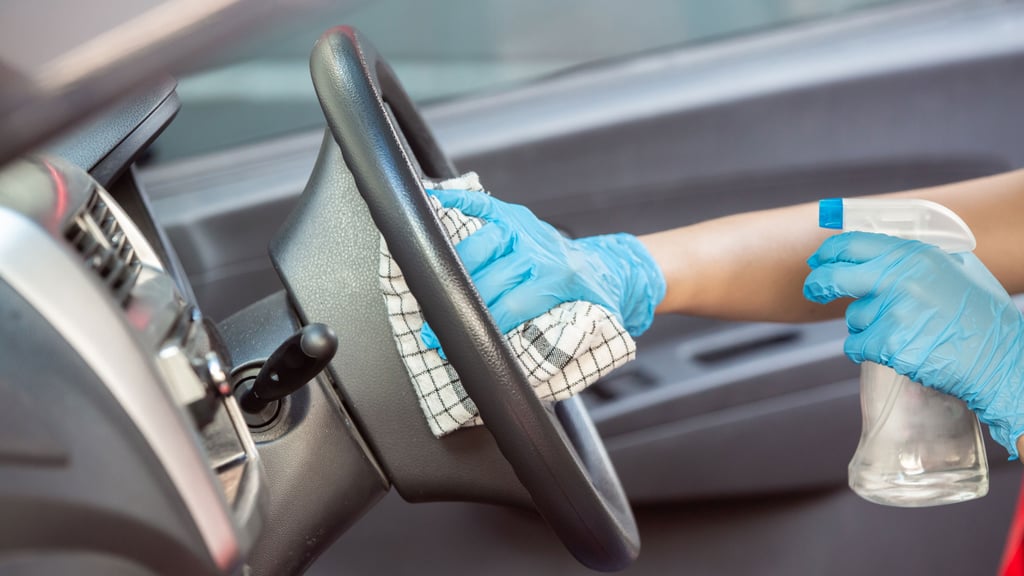 House keys and car keys
Windows
Mirrors
Car door handles
Steering wheel of your car
Dashboard of your car (including the radio and air vents)
Gear shift of your car
Rearview mirror of your car
Office Space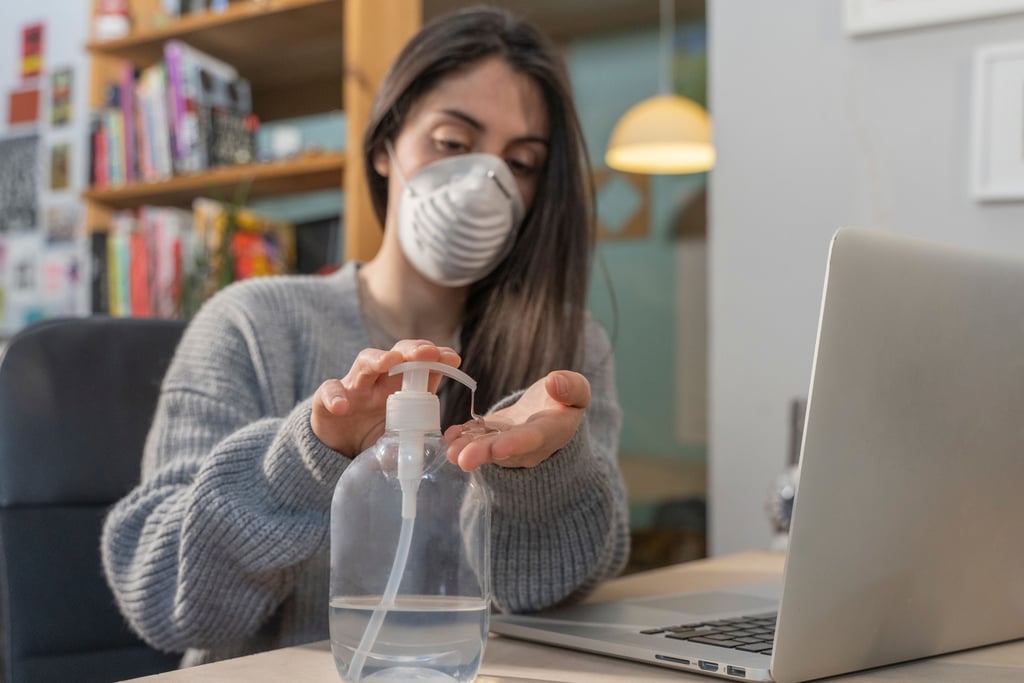 Elevator buttons
Light and lamp switches
Doorknobs (on the inside and outside and also the locks on the doors)
Desk
Chair-backs
Cellphone and landlines
Earbuds, headphones, and AirPods
Computer screen
Computer mouse or laptop touchpad
Computer keyboard
Desk accessories such as staplers, tape dispensers, pen-cups, scissors, box cutters, phone chargers
Speakerphone buttons
TV remotes
Televisions
Touchscreens
Projectors
Office Pantry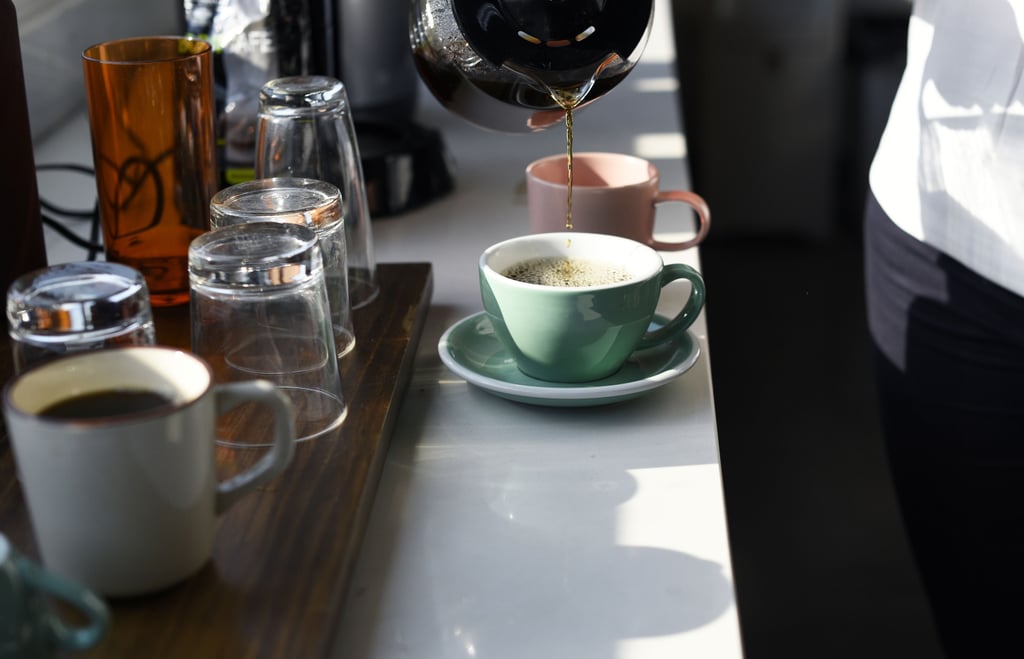 Appliance handles and controls for items such as but not limited to fridges, toasters, water dispensers, coffee machines, and kettles
Drawer pulls
Sink knobs
Rest Rooms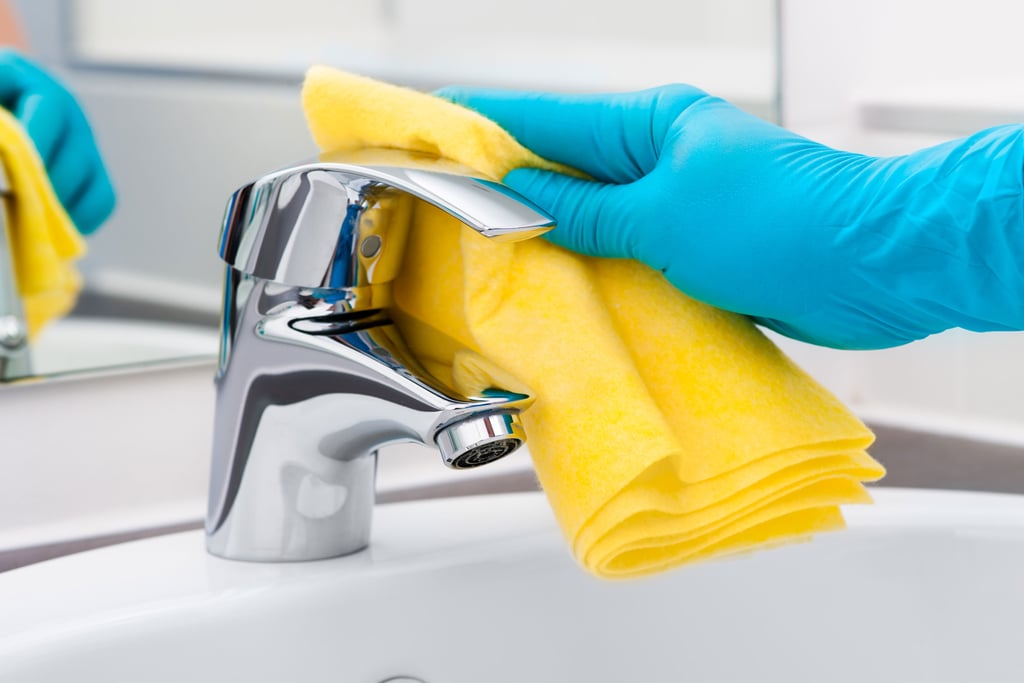 Door and stall handles
Bathroom fixtures such as toilet flushers, faucets, towel dispensers, convenience item dispensers
Sink knobs
Waste bins
In Office Precautions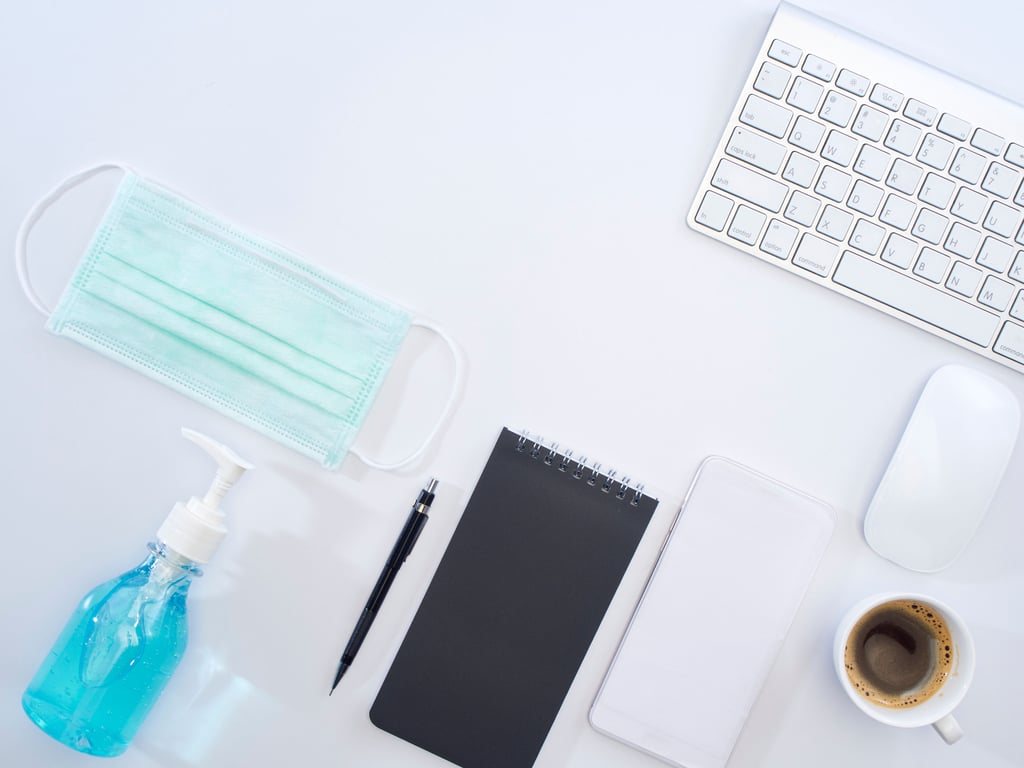 As per UAE law, all employees and visitors are required to wear face masks at all times.
Hand sanitizers are to be installed at all common communal key points such as office entrances and pantries.
A strict social distance of two meters is to be maintained at all times.
Office meetings should have no more than five attendees and a minimum distance of two meters is be maintained at all times.
POPSUGAR aims to give you the most accurate and up-to-date information about the coronavirus, but details and recommendations about this pandemic may have changed since publication. For the latest information on COVID-19, please check out resources from the WHO [5], and local public health departments.