World's Largest Underwater Theme Park Has Opened In Bahrain
Bahrain Is Now Home To The World's Largest Underwater Theme Park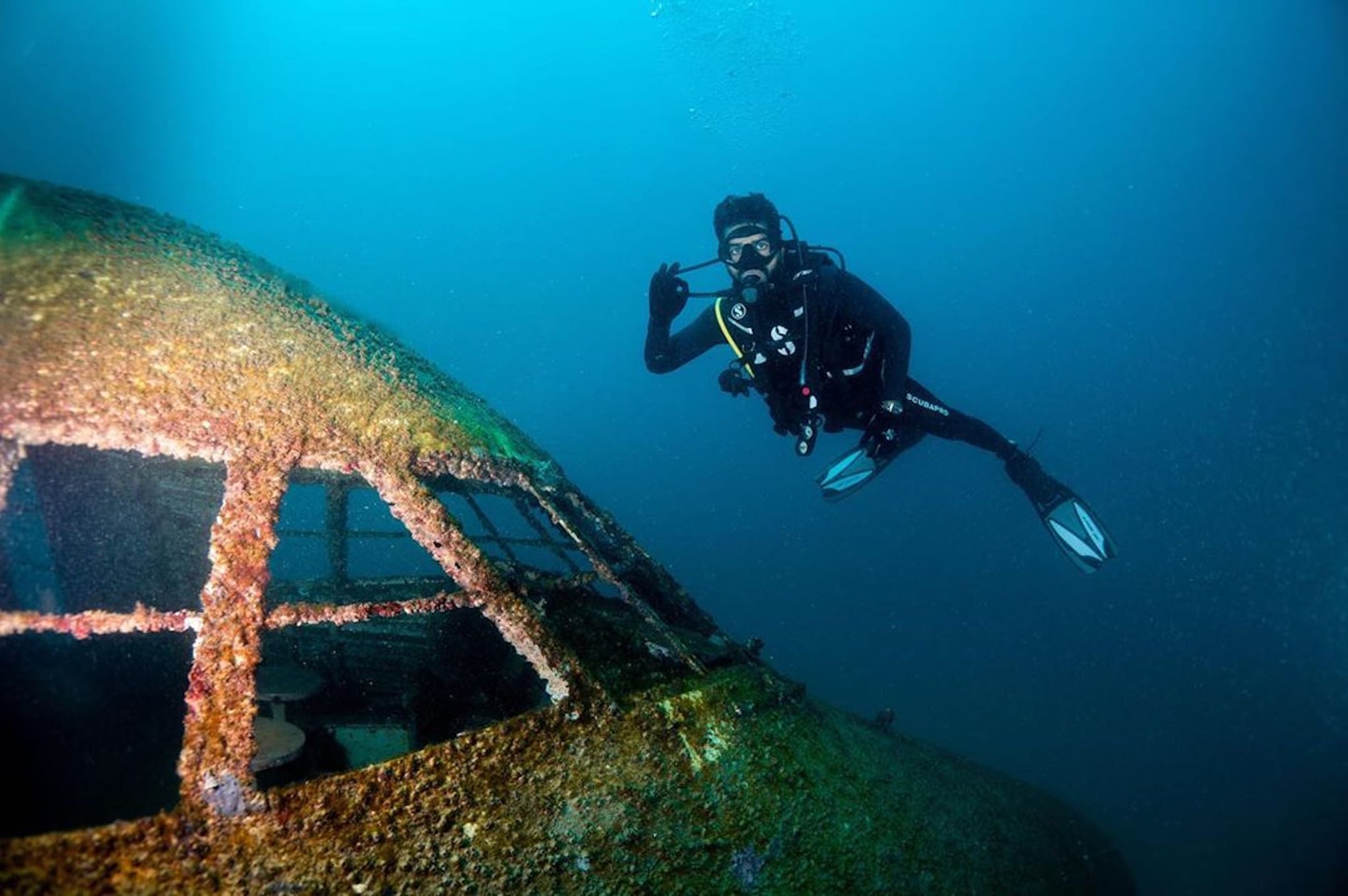 If deep-sea diving is your thing, look no further. Dive Bahrain is a newly opened, eco-friendly, 100,000 square meter dive site situated below the water North of Bahrain. It's the largest of its kind and features a 70-meter long, decommissioned, purposefully sunken Boeing 747, as well as an artificial reef and a marine habitat.

Since it's inception (the theme park officially opened earlier this month - on Sept. 7, to be more specific), the eco-friendly aspect of the site has been a priority of Dive Bahrain.
Not only is the aircraft the largest aircraft to ever be submerged, it's also "the first aircraft to be used as a reef which has been processed in a truly eco-friendly and pollutant-free manner," reads Dive Bahrain's official website. Phase one of the project included "submerging the aircraft, a replica of a pearl merchant's house and sail structures," followed by immersing reef balls, ships and sculptures into the structure, all of which were fabricated from eco-friendly materials.
Alongside the aircraft, the dive park features several impressive underwater structures such as an artificial coral reef and other sculptures that have been created and submerged to provide a safe haven for coral reef growth and a habitat for sustainable marine life. Aside from providing divers with a unique diving experience, the park also aims to provide researchers with rich information and data on marine ecology. It also hopes to increase environmental awareness on the importance of preserving marine life.
To book your underwater experience, click here.