Review: Maiden Shanghai, 'Crazy Rich Ladies Night'
This Ladies Night Spot Is So Good, You'll Want To Spend Every Wednesday Night There
If you're looking for a fabulous girls night out on the town (on The Palm, to be specific), look no further than Maiden Shanghai.

Located in the swish Five Palm Jumeirah hotel, the modern Chinese restaurant hosts a 'Crazy Rich Ladies Night' every single Wednesday, and, it's just perfect for all of your glamorous gal pals. We'd know, we tried it for ourselves.
The Venue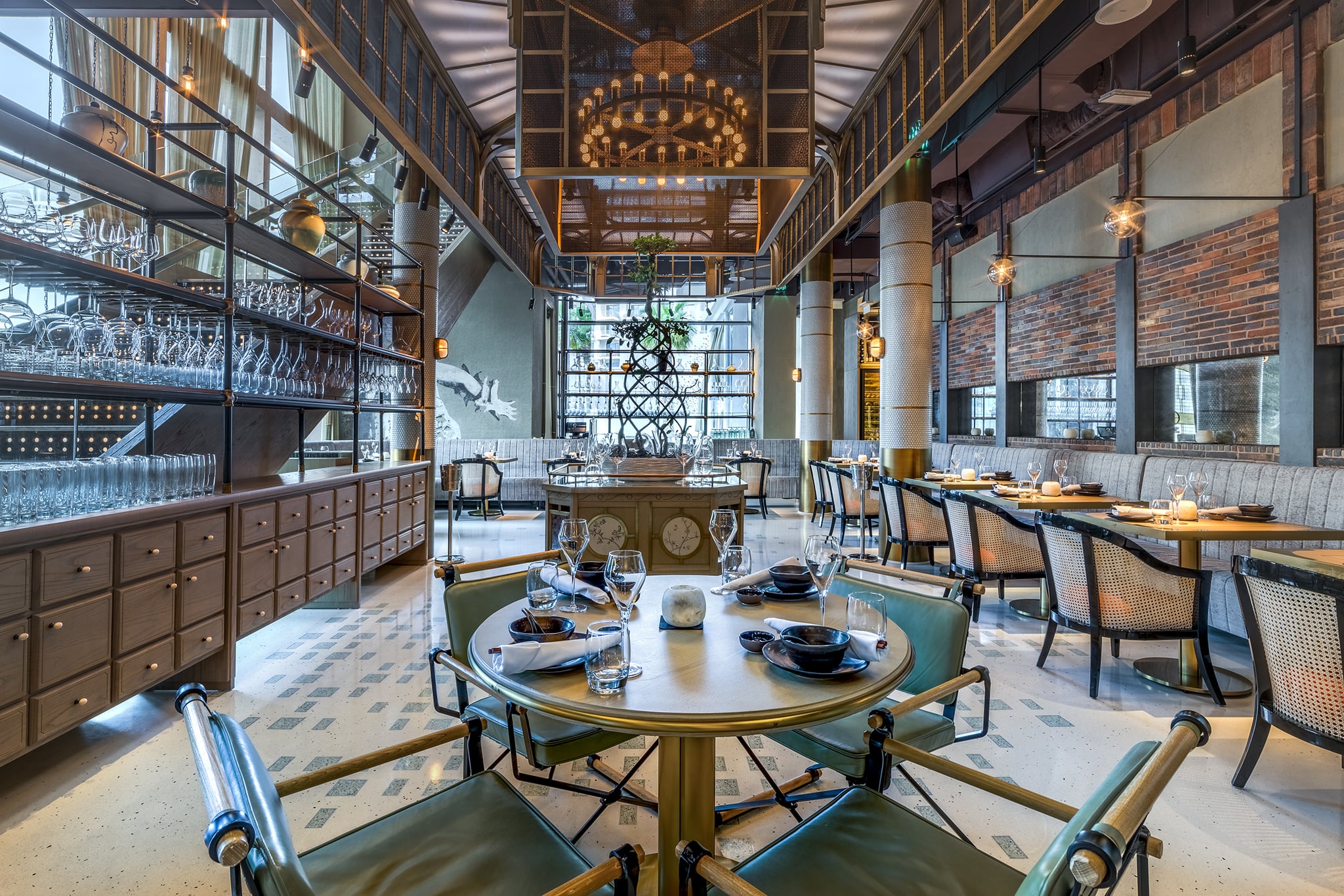 Situated in the heart of the FIVE Palm Jumeirah Dubai, lays the city's hottest Chinese bistro, Maiden Shanghai. The stunningly sultry venue features a chic indoor cocktail bar, a variety of dining areas (both indoor and outdoors), a karaoke room, as well as sensational views of the shore. In short, it's a brass-trimmed-to-perfection restaurant that offers diners the perfect photo op', from any and every angle.
Food & Drink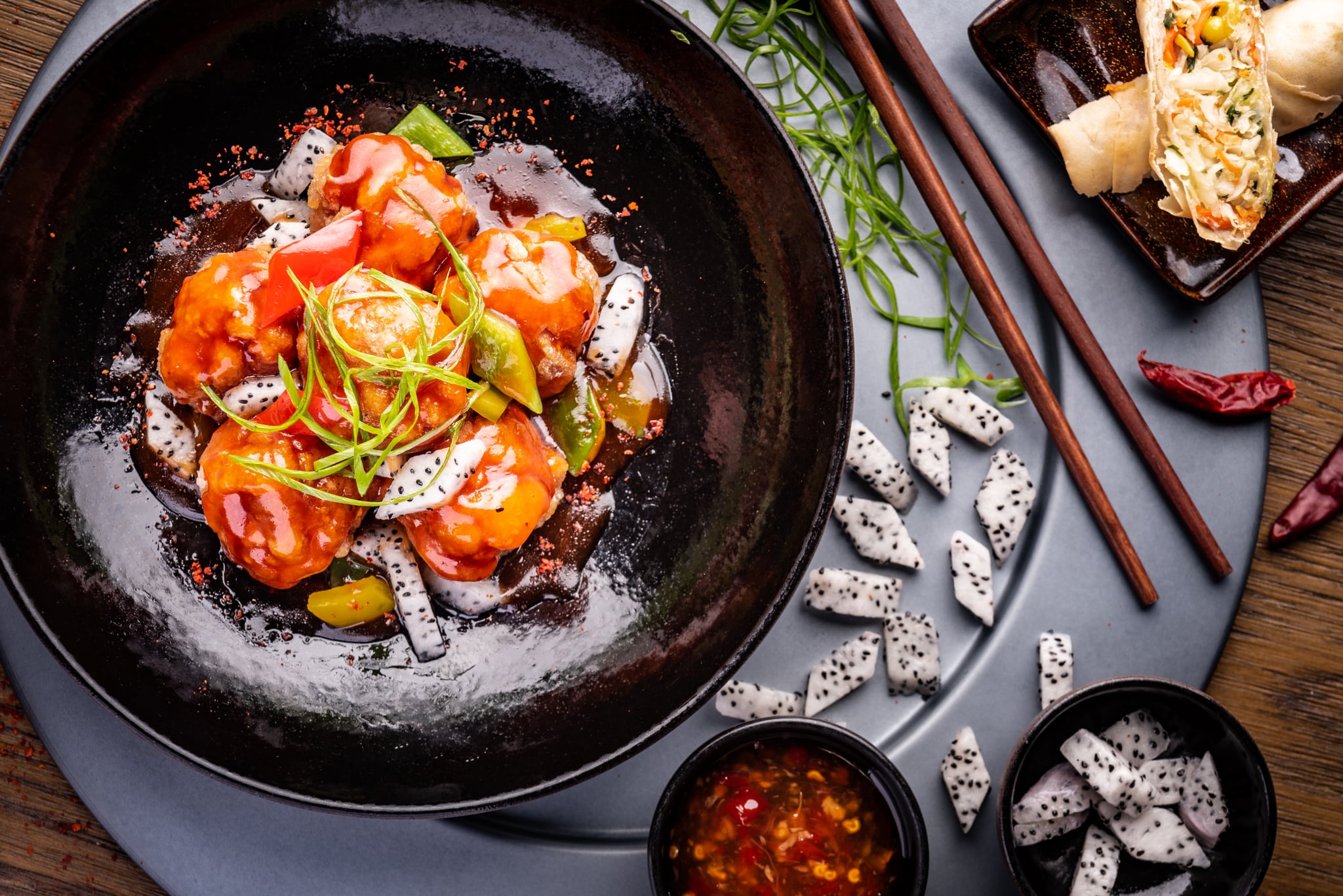 Helmed by Head Chef Bing Lou, the modern Chinese cuisine served is something to behold. For AED150, Chef and his team muster up a stunning three-course spread, while the trendy mixologists at the bar rustle up some equally tasty drinks from a list of Asian inspired cocktails (the price point included three drinks).
The Meal: Our mouths watered at the extensive menu selection, featuring the likes of crispy prawn and Chilean sea-bass roll, and MaLa beef tenderloin. "I want it all!", I distinctly recall saying. First up was our starters. Salt and pepper squid, served alongside the Shanghai spring roll. Everything from the squid to the soy sauce was flavorful and fresh. Not to mention the neat and sweet presentation.
For mains, we opted for the catch of the day along with the sweet and sour crispy organic chicken, both of which came with our choice of noodles or rice. With every bite, the perfectly cooked and flavorful dish got better. The sweet and sour chicken came as little balls of goodness, featuring flavors that were robust, yet not too robust as to be overpowering. And as for the catch of the day, it's safe to say that we licked our plates, clean. For dessert, we were served a beautifully light dessert platter, featuring refreshing traditional Chinese ice cream and an airy chocolate mousse. Perfection.

The Ambience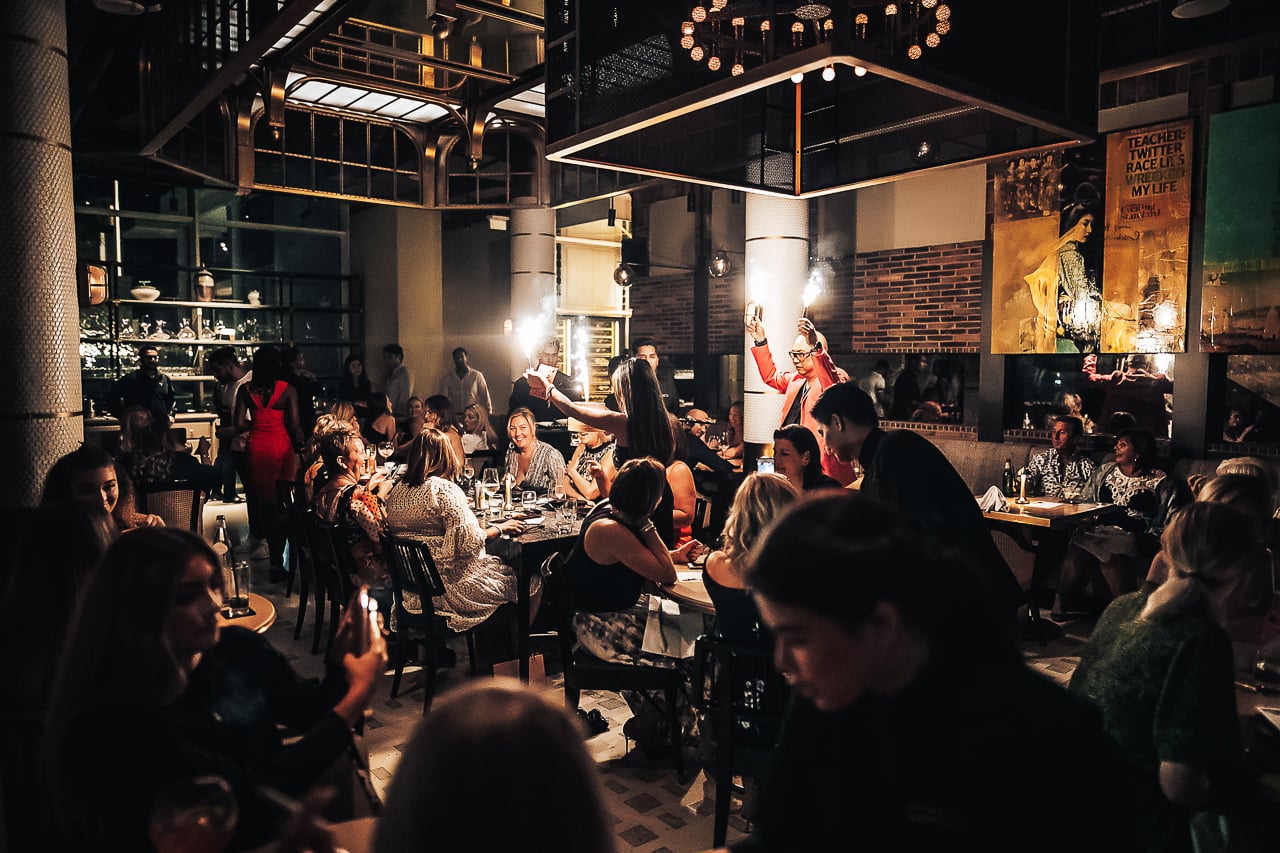 It's no secret by now that Five Palm know how to throw a good bash. We've seen their fabulous pool parties and wildly fun brunches, and their latest 'Crazy Rich Ladies Night' was certainly no exception. An hour into our night, we were boogying in our seats thanks to the live DJ's funky set. He was later joined by a professional conga drum player, who hit every beat and made containing our desire to dance, that much harder. While the music plays and while you indulge in your meal and the stunning view, a professional photographer (camera and beauty ring light intact, of course) circulate the space, capturing snaps of your Wednesday night. If it just so happens to be your birthday, you're in for a treat, as a glamorous team of hosts and hostess' will surprise your table with a sprinkler and specially curated mini-drinks, as well as chant a little birthday song.
Right, all that's left to do is to get your girl squad together and call +971 4 455 9989, to schedule in your Wednesday night of fun.
'Crazy Rich Ladies Night'
When: Every Wednesday, 7 pm 'til late
Where: Maiden Shanghai, FIVE Palm Jumeirah Dubai
Price: AED150 for ladies, inclusive of three course meal and three specially crafted beverages. AED150 for gents for a three course meal.
Contact: +971 4 455 9989, website