Sky 2.0 Is Hosting A Three-Day Re-Opening Party
It's Party Time! Sky 2.0 Is Throwing A Season Opening Party Fit For Champions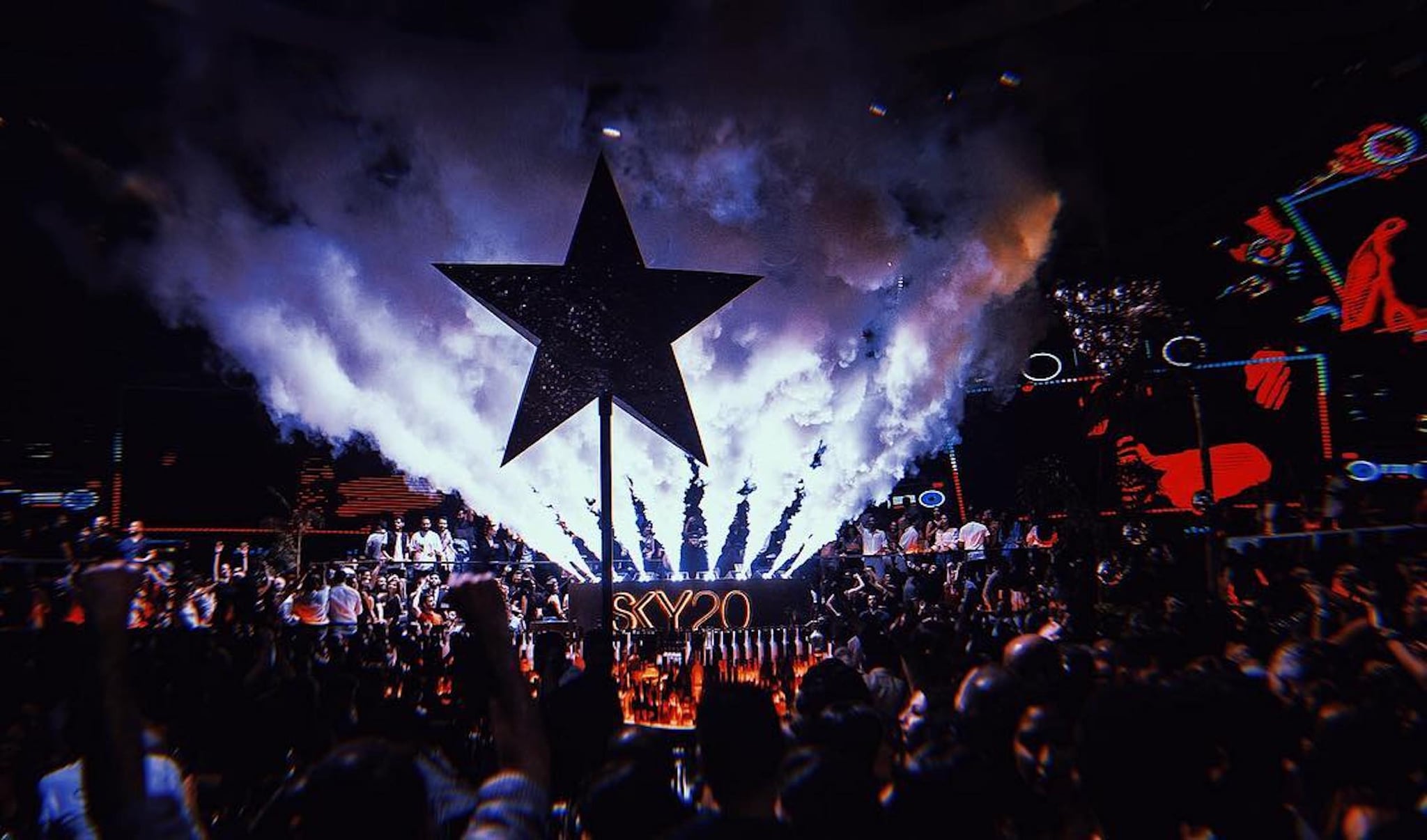 If you've got the post-Summer blues fear not, for it is officially re-opening season. Bars, clubs, and beach venues all around the United Arab Emirates are finally climbing out of the woodwork and entering this cooler season with a bang. One of those worthy of a mention is D3's super-club, Sky 2.0.
Earlier this year, the Beirut-born nightspot took the city's clubbing scene to new heights with its weekly crazy club events and themed parties. And after a long, hot summer, the famed nightclub located in the heart of the Dubai Design District is finally re-opening it's doors this October.

Sky 2.0 will return for it's second season on Wednesday Oct. 9 with a three-day party spectacle. The fun-filled extravaganza will feature it's typical top notch service, spectacular DJ sets, as well as fun-filled dances, oh and, tons of confetti. Each night will have a dedicated theme. Wednesday's will be a reggae-inspired "Oh Na Na" night, Thursday will be its signature night, while the Friday will be 'Boom Box' night. The party hub opens its doors at 10pm and, luckily for all you party people, the fun won't stop until 4am. If you need more persuading, we at PopSugar Middle East ventured on down and reviewed the venue for ourselves. Read our Sky 2.0 review, here.

To book your spot, click here.