2018 is Year of Zayed
It's Official: 2018 Is Now the "Year of Zayed"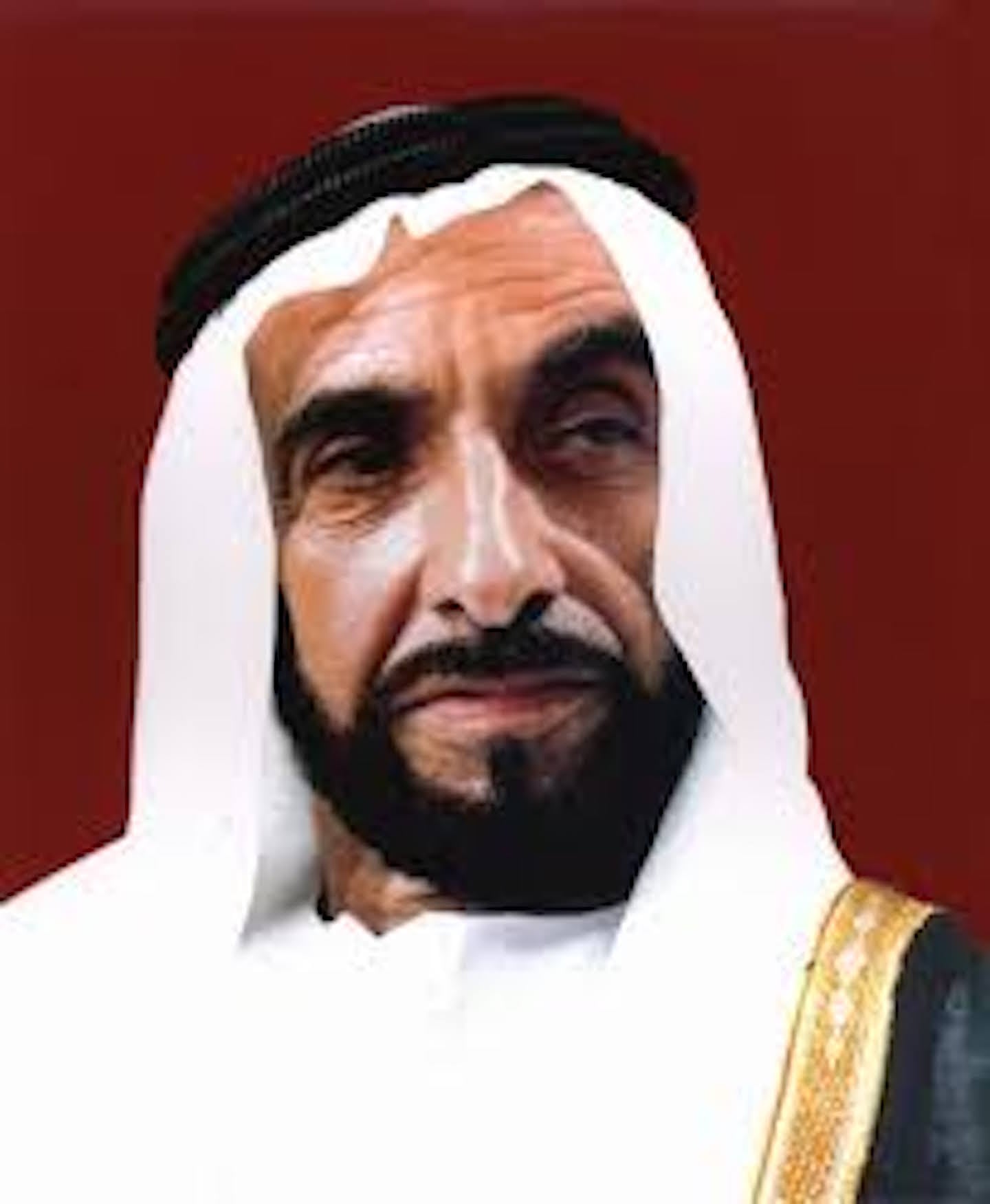 In honor of what would have been Sheikh Zayed's 100th birthday, 2018 has been declared the "Year of Zayed" to pay homage to the UAE's founding father.
According to The National, "the Year of Zayed will highlight his role in establishing the Federation, and his local, regional and international achievements." Sheikh Khalifa announced on Sunday morning that 2018 would be the Year of Zayed, saying, "The Year of Zayed is a great national occasion when we will proudly share memories of the life of the Founding Father, Sheikh Zayed bin Sultan Al Nahyan, and his gift to us of deeply rooted values, principles and traditions that have become part of our Emirati identity."
Sheikh Mohammed bin Rashid, Vice President and Ruler of Dubai, responded to Sheikh Khalifa's call to action. "We celebrate the centennial anniversary of the birth of one of the greatest and most noble men who dedicated his life for the present and future of the nation," Sheikh Mohammed said.
"We are inspired by the Zayed school of leadership and management. With the founding blocks of the Union State placed by the late Sheikh Zayed, from which we are all reaping the benefits, we will continue this path and look forward with optimism to the future."
His Highness Sheikh Mohamed bin Zayed Al Nahyan, Crown Prince of Abu Dhabi and Deputy Supreme Commander of the UAE Armed Forces, said, "The UAE, under his leadership, has been able to rise to the ranks of developed nations and achieve great development at all levels. The Emirati citizen was the most important element of development, as Sheikh Zayed's main objective was to invest in building the Emirati person, believing in his or her ability to actively participate in the building of the nation.
"The UAE's image is founded on a core belief system of tolerance and coexistence. Nations across the world call to uphold and strengthen this belief in light of the growing fanaticism and hatred that threatens international peace and security," he continued.
Let's see what 2018 has in store!